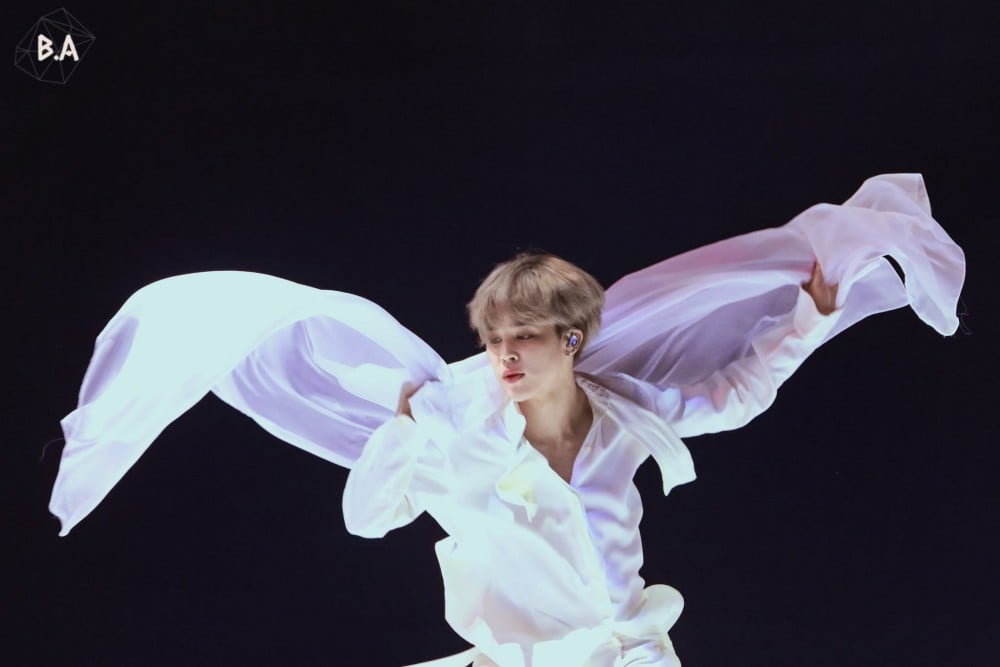 BTS Jimin's Serendipity, aside from being critically acclaimed, a song that made it to different charts and broke records, popularly used as a lullaby for babies and at weddings, is a song not only loved by fans within the Army fandom. It also caught the attention of various celebrities and artists, locally and internationally. Topping the list are big names in the US, such as music legends Khalid, Shawn Stockman of Boyz II Men, and actor, comedian, TV host James Corden. They expressed their love for the song in their SNS posts.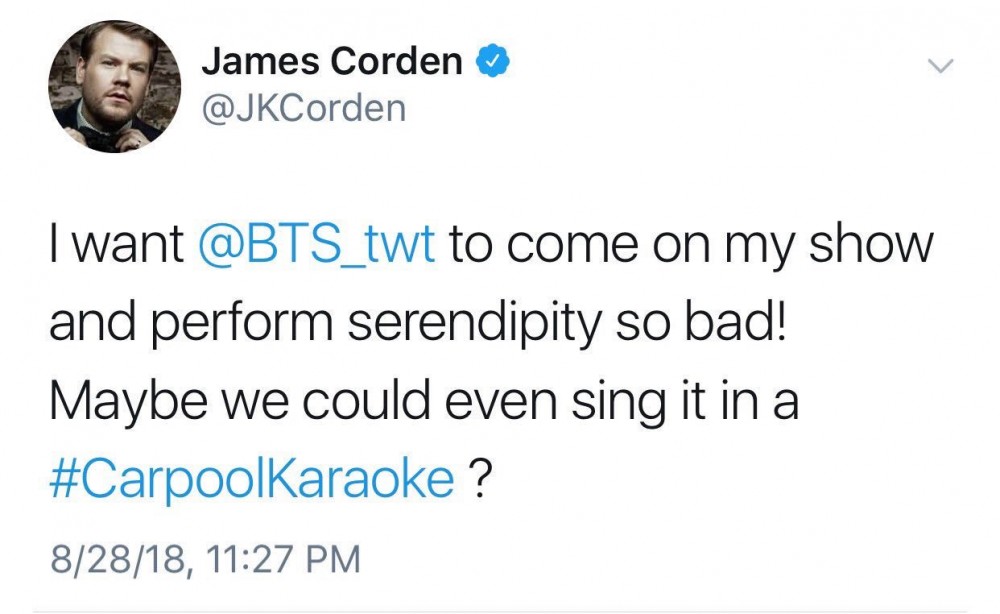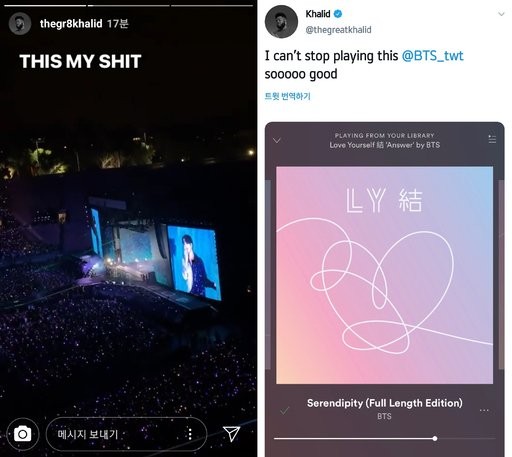 To name some international artists that love Serendipity, we have Kristian Kostov, (Bulgarian singer & Eurovision finalist), who posted his cover of the song in his Youtube channel. Iñigo Pascual and Darren Espanto, (Filipino artists), who performed Serendipity in ASAP, a popular Sunday afternoon show in the Philippines. Edward Barber and Maymay Entrata (rising Filipino stars), who performed the dance cover of the song in their grand album launch. We also have Jameson Blake and Jane de Leon (Filipino celebrities) along with Iñigo Pascual and Nick Parker danced along to Serendipity in a video. Yoandri (American singer), who posted a cover of the song. And last but not the least, Keiynan Lonsdale (Australian Actor and starred in the movie Love Simon) who uploaded a video of him dancing to Serendipity in his official YouTube channel and wrote: "I couldn't understand the words, but I could understand the feeling."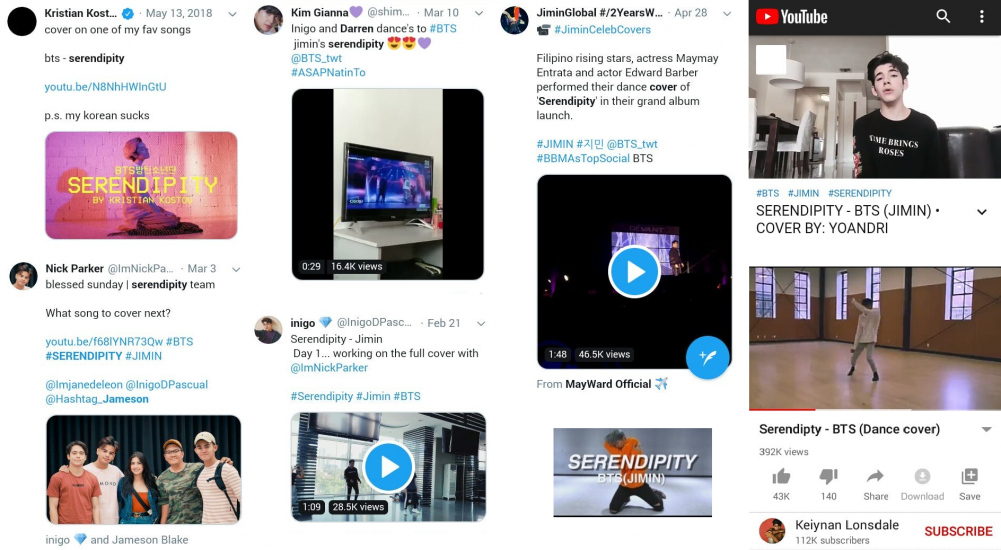 Serendipity is also well-received among Korean idols. Jae of Day6 is singing to Serendipity once and posted it in his Twitter account and he also posted once that the song is on his recent listens. Rocky of Astro and UNB's Ji Hansol, on the other hand, posted their dance covers of Serendipity in their own Instagram accounts. 1Team's Jehyun and Hoyoung of Verivery also posted their dance covers in their group's official Twitter account. Sejun posted a video also of him singing to the song in Victon's official Twitter account. Seven O' Clock's Hyun was singing along to Serendipity also and posted it on his personal IG account. Astro was also playing the song on one of their VLIVE broadcast. Different videos also of Txt's Yeonjun, Seven O' Clock's Taeyoung, Rainz's Hyunmin, Victon's Seungwoo and UNB's Ji Hansol can be found on the internet of them dancing to Serendipity, either in their dance studios or in public events. Most of the idols that covered Serendipity are rookies, once again proving that Jimin is a Rookie idol bible, as per K-media. Rookies also love to cover Jimin's other solo song Lie, as several videos on the internet can be found proving it.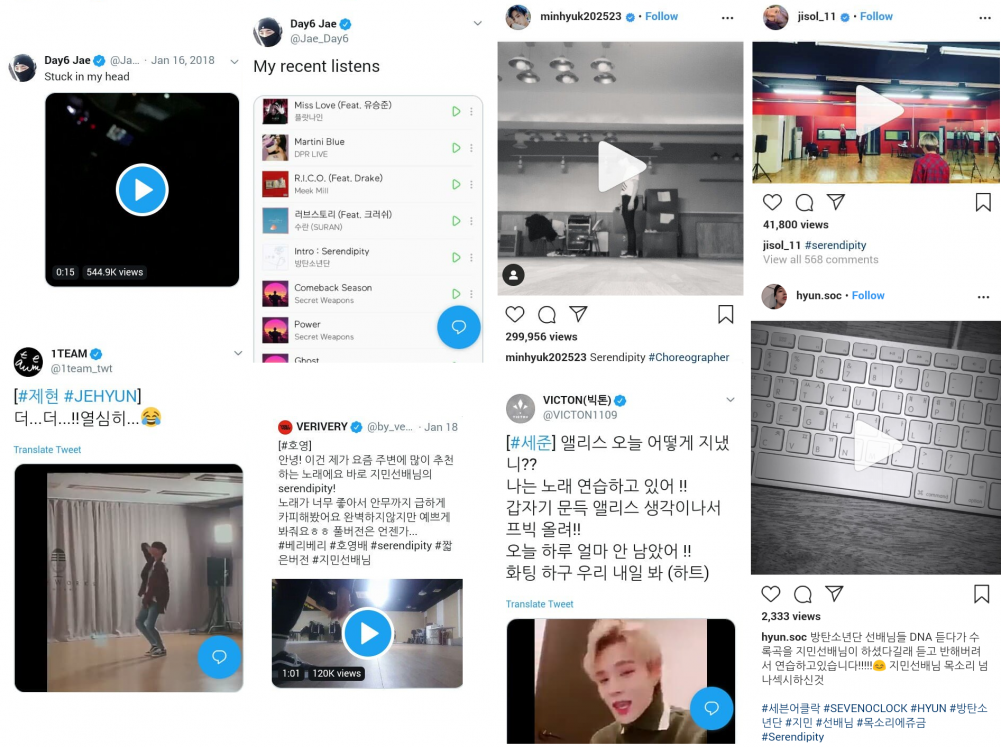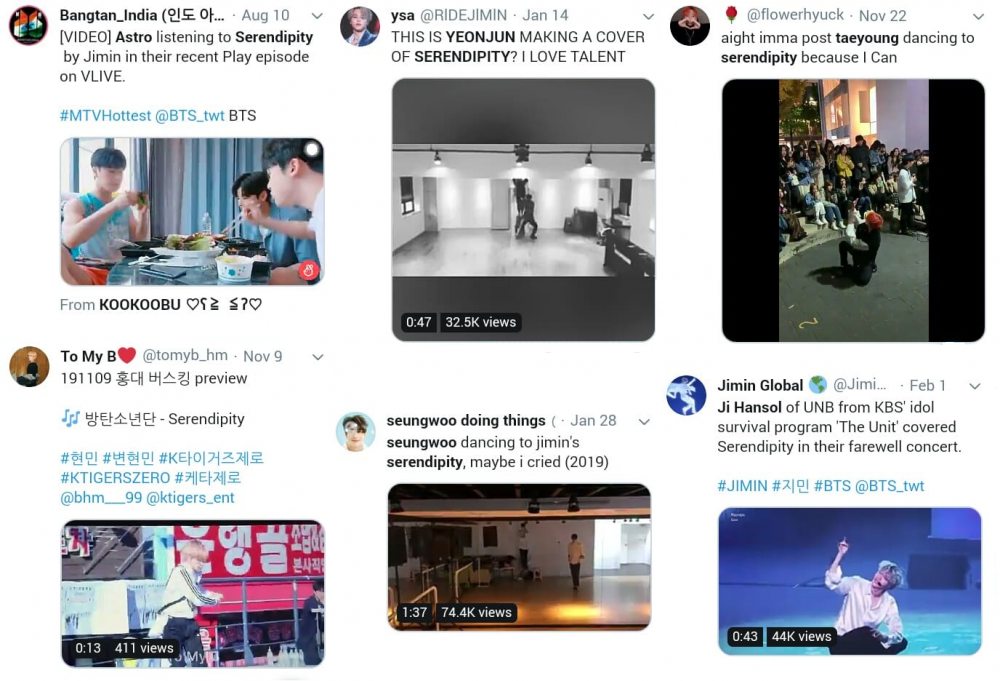 This goes to show that Serendipity by BTS Jimin really made a big impact. It's not common for an artist's craft to be noticed, openly liked and emulated by other artists. And it's also good to emphasize that the scope of the impact is global, to the point that it is performed by other artists in their own shows. Serendipity is currently having an accumulated stream of 133 million in Spotify for the combined Intro and Full version and 126 million views for its Music Video. It is the first BTS solo song to reach 100 million views for its music video.