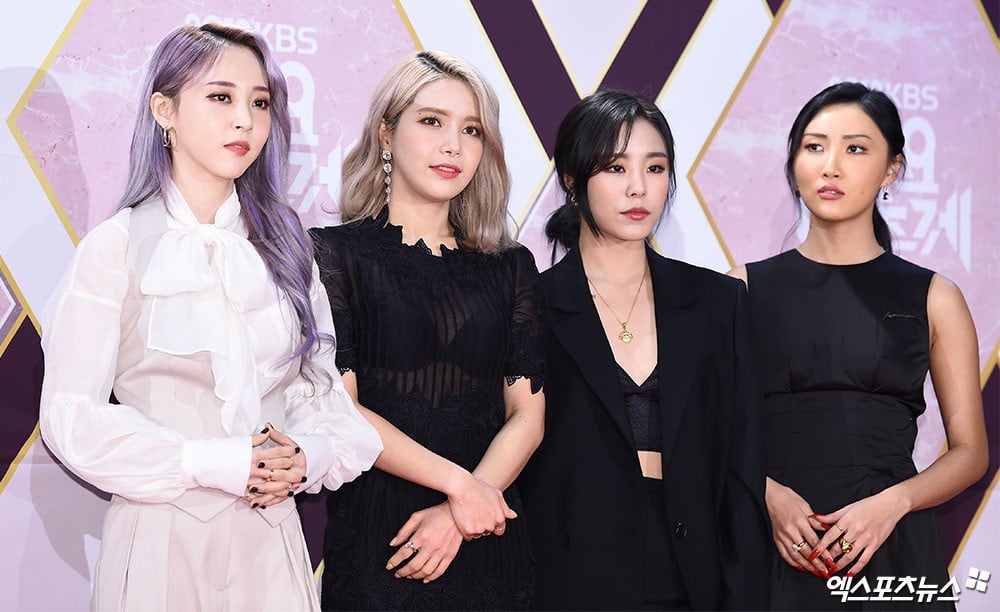 At the '2019 KBS Song Festival' on December 27, MAMAMOO performed the tracks '4x4ever' and 'Hip' from their most recent album 'reality in BLACK'.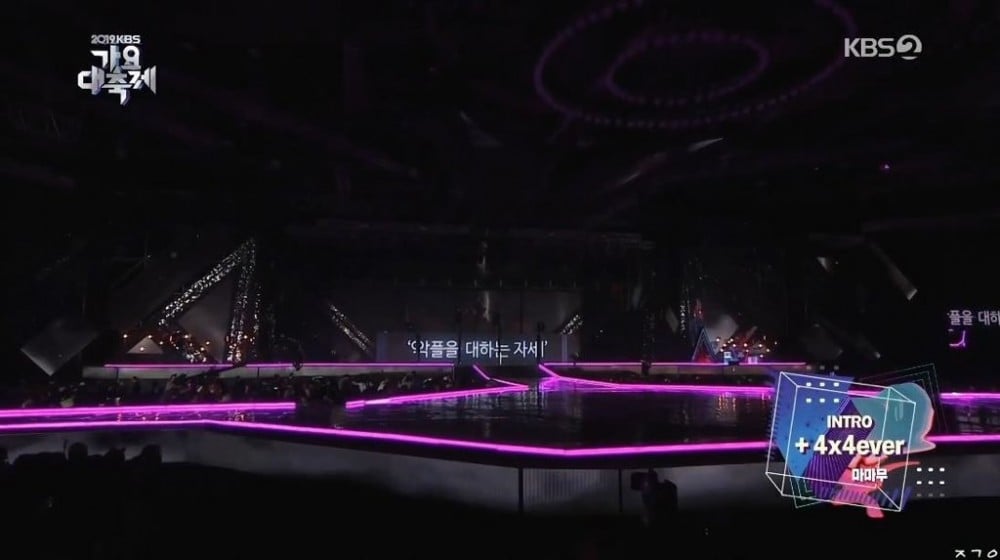 In the opening sequence, the VCR displayed the following text:
Attitude towards hate comments
Malicious comments that cross the line
They are more than just a 'side-effect of SNS'
This is then followed by Moonbyul's introduction rap verse which stated:
Words are sharper than a sword
Aimed exactly for the heart
Just pass by if it doesn't suit your tastes
I don't need your review
A newfound discovery*
*the phrase can sound similar to 'I don't need your bullsh*t review'

Dancers wore face masks marked with X's and the flags on the screen read "Respect you but stop it". This bold call out is garnering attention and support from fans as hate comments are a pervasive issue within the KPOP industry. Check out the full performance below!
translation credits: LilySUBS (@gotme126)