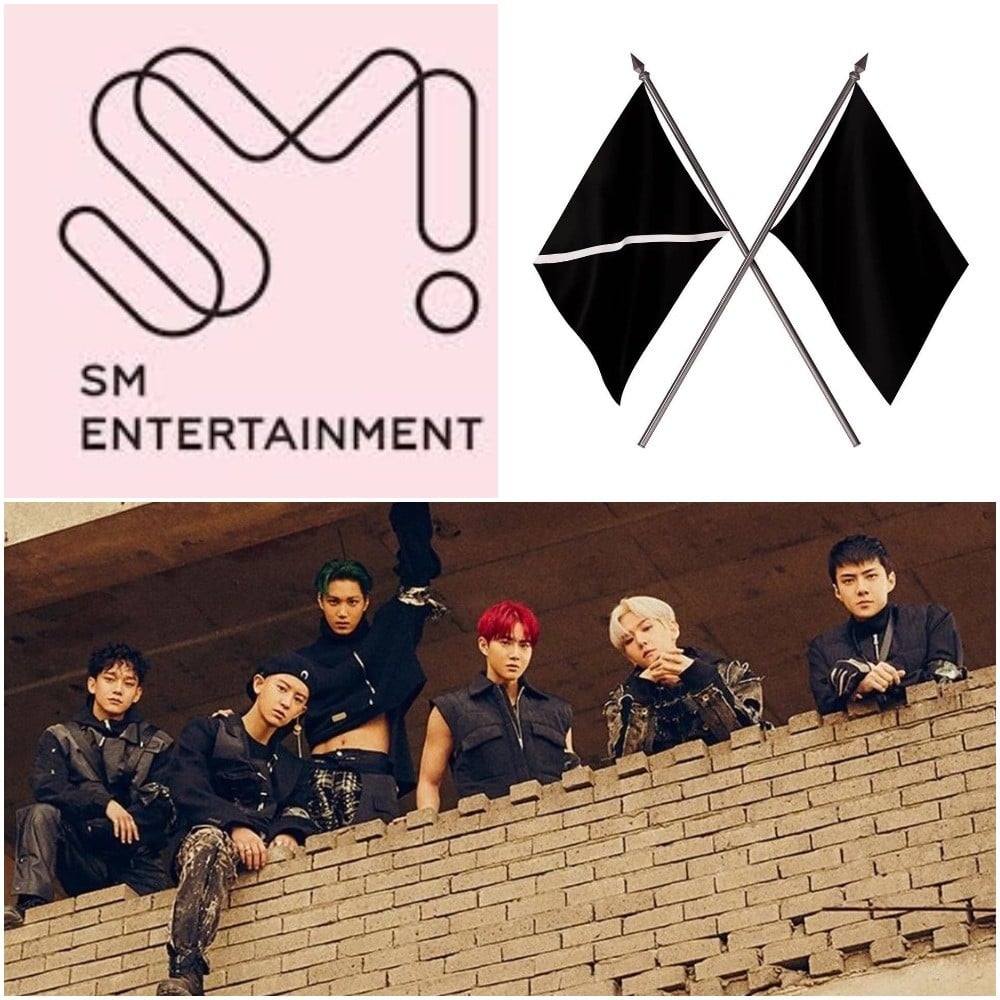 On the 27th of November EXOs' regular full album "Obsession" was released but as time went by many began experiencing problems with their orders as the album was constantly not available in stock before the 4th of December in many stores and still is in many. Late stocking, late shipping and not producing enough stock to the point they stocked stores with the 2 versions on the 4th of December when the 3rd version was expected to be stocked, and according to fans SM entertainment sabotaged EXO's orders on purpose(due to the possible conflict in interests which made them think that this was the same case with Super Junior too) which resulted in affecting EXOs' charting on domestic and international charts like Billboard.
So fans trended a hashtag hoping to get SM's attention because they feared that what happened to Super Junior albums in October might happen with their EXO albums. What happened with Super Junior was that the number of pre-orders was around 400K but SM entertainment underproduced by an extremely big amount which resulted in fans getting massive refunds from big stores like Ktown4u who responded to a fan that SM entertainment(knew the numbers) but still did not provide the needed amount of stock so the store had to refund fans for their albums because they had no idea when they will have them available again.
Unfortunately for EXO-L, their fears came true as many fans went on social media and shared that they got contacted by stores like YesAsia and other stores that, unfortunately, the album is out of stock and they dont know when the album will be available again and that pending charges for the album will be dropped since it never shipped or they will be refunded.
This made many fans angry since they pre-ordered the album to make sure they will get one and that SM will produce enough for everyone but the album was still underproduced. Many shared that they have received refunds or the shipping dates have been moved all the way to mid or end of Dec and early January 2020. This makes EXO-L and ELF hope that maybe this time SM will release a statement as to why this keeps happening and why it happened to EXO and Super Junior only.
Fan accounts have released advice for everyone that got refunded or got sent an email that they might not get their order to just accept it and try other big stores to see if they have stock that they can ship.