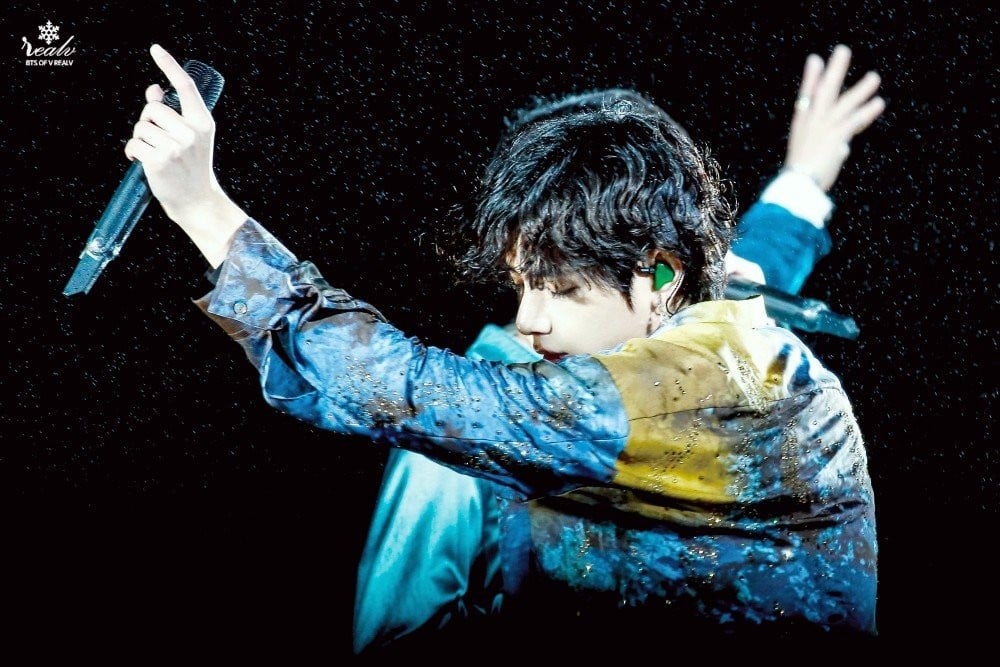 It's the last day of "Magic Shop" in Osaka, Japan and BTS V's blazing dance with honey vocals and vintage perm stole the show completely. The latest "hairdo" and style became trending topic among locals making him trend no.1 on twipple along with several other countries.
As soon as V made an appearance with his new "do", armys went into a frenzy over it. While some compared it with monumental public figures:
Others observed it to give off Victorian royalty vibes aiding to his "King's behavior" title.
Later on Jin compared it to Gu junpyo from "Boys over Flower" K Drama. V is a flower boy with multiple talents indeed.
Armys couldn't help but fawn over how V can mash sultry vocals with cute expressions and scorching dance moves. The duality king seem to be on point with his performance today.
V also showed he isn't called BTS's fashionista for nothing by displaying several shades of single outfit.
And then this cute moment recreation happened!
V's happiness and energy while performing seemed to be infectious as armys felt it too.