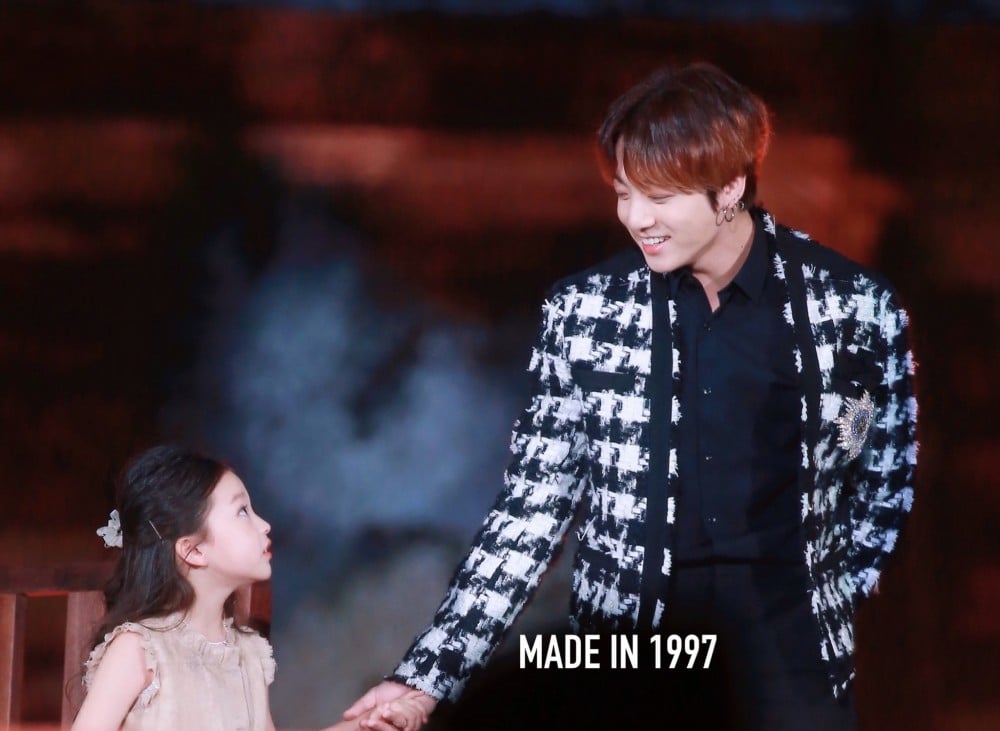 The BTSperformance at Gayo Daejun has ARMYs melting with love. Particularly, Jungkook who guides the little girl while holding her hand throughout the entire performance.


It was an adorable sight that had ARMYs cooing over.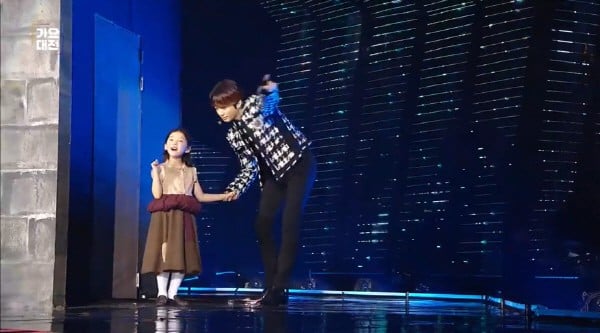 He was also seen dancing behind the stage as fancams of ARMYs were posted on Twitter. He's enjoying himself and fans are loving it. K-Media is also cooing over the little interaction between the baby of the group and the little girl.


He delivered a wonderful performance of "Oh Holy Night" which was way too beautiful and sweet to describe with words. Appearing on a sled and starting the stage, he was ethereal and delivered the performance amazingly, like a Prince.


He's trending in 35 countries and he's the one and only highest trending member in BTS.

Jungkook once again steals ARMYs hearts easily and effortlessly.

The little girl is Born in 2011, Gu Sa-rang is starring in a K-Media show.