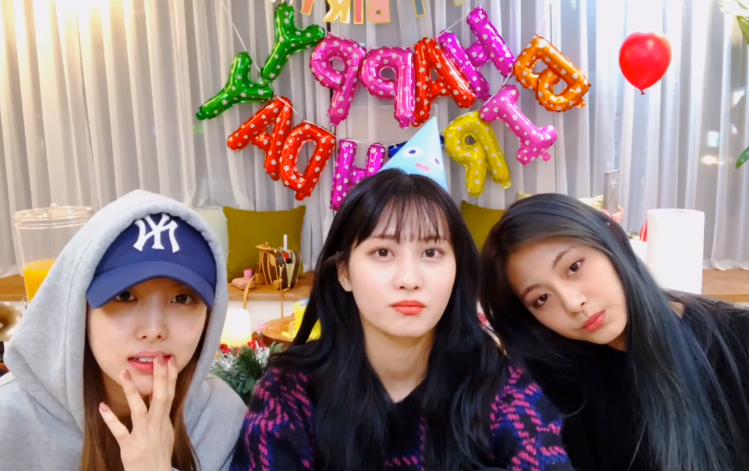 TWICE's Momo celebrated her birthday with their fans via V App last night, November 9. In the middle of her live broadcast, Nayeon and Tzuyu surprised her with a cake and spent time to talk to ONCEs as well.
The girls have talked about various things including their YouTube documentary which will be released early next year, the dinner they had as a group to celebrate Momo's birthday, their first impressions of each other and Momo also showed a few videos of their pre-debut dance practices.

Among the topics that the three TWICE members discussed, what caught the viewers' attention was when they opened up about why they refrained from doing VLive broadcasts in their dorm and even tries to avoid talking about their home as much as possible.
Nayeon shared that they get surprised when fans, including foreign ONCEs, wait outside their dorm building when they mention in passing during live broadcasts that they're on their way home. Tzuyu said that there were moments when they wanted to go live and broadcast comfortably at home like they used to but now they're holding back.
The girls apologized to their neighbors who might have been bothered by the matter and politely pleaded to fans to help them protect their dorm and to respect their privacy.

Some fans speculate that it could be the girls' way of addressing the issue about Nayeon's stalker who claims to have developed special feelings for her and would seriously want to see her.
The overzealous fan posted a vlog on how he stalked Nayeon and tried to know her whereabouts. The most recent update is that he still hasn't stopped and is planning to go back to Korea soon to continue his search for Nayeon.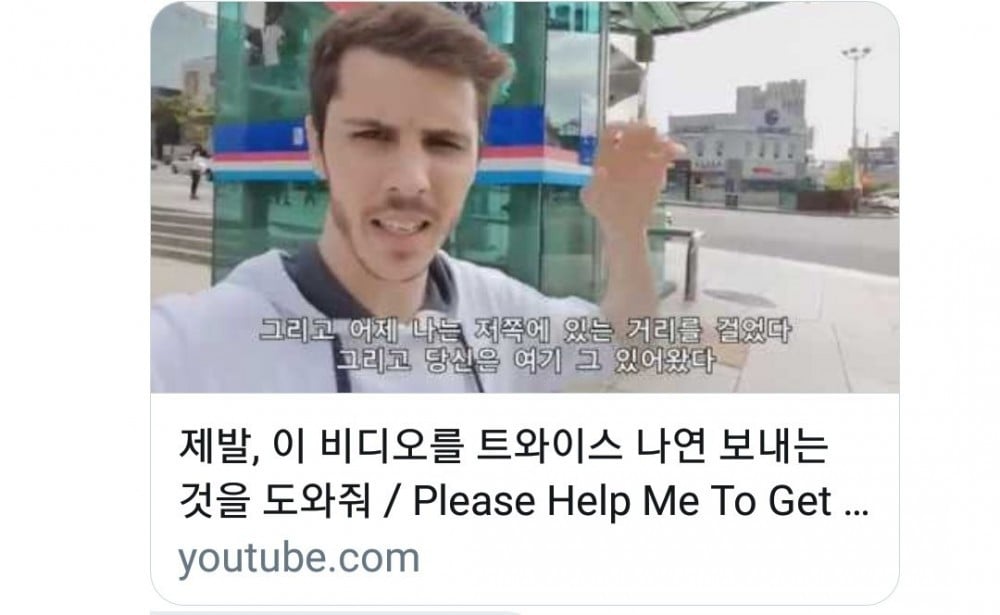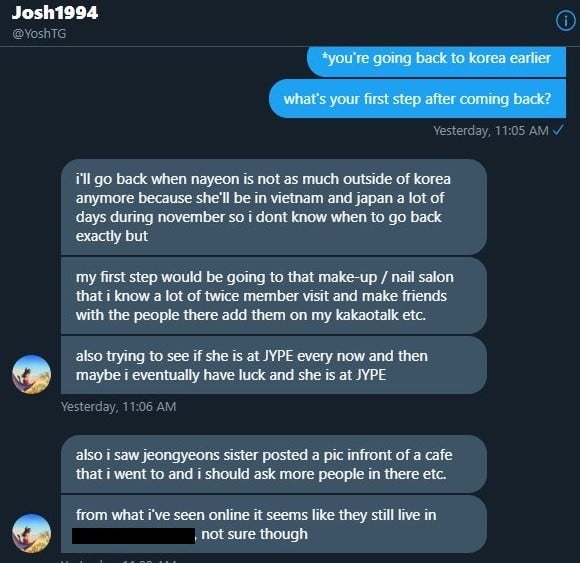 Korean media outlets got wind of the news, even a French web portal had it featured. Fans continue to send JYP Entertainment information about the German fan and may have already been relayed to TWICE and their managers.