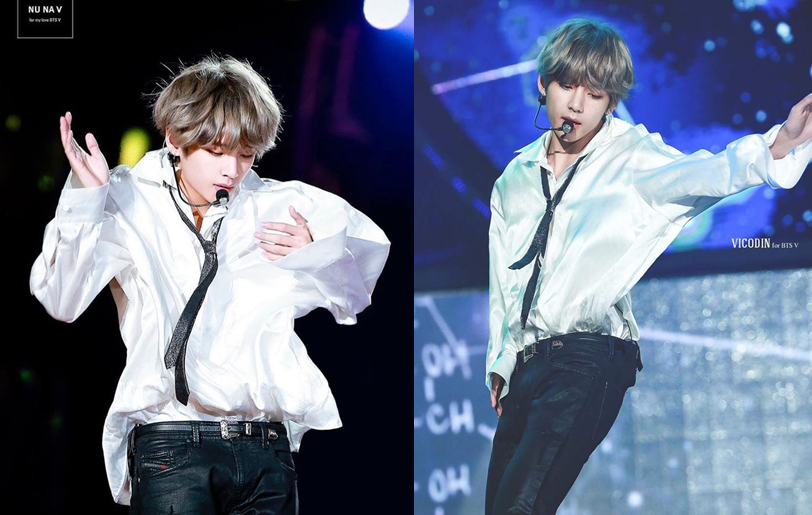 Even from rookie years, BTS V has alreadyshown great potential in dancing. From the start of their career through Bangtan Bombs, or even fan recorded videos, fans can't help but be impressed with his energy and rhythm or mesmerized when he dances with provocation and sensuality-leaving us all immersed in his movements and completely in awe.
His skill is even recognized by BTS too, as members call him the best in remembering their dance choreography and fans have witnessed it with their own eyes. Because of his brilliance in dancing, BTS' choreographer Son Sungdeuk officially named him as part of the dance line, after the successful Singularity Music Video was released!
His incredible dancing skills didn't escape the eyes of professionals who can't help but react and analyze his dancing style with praise. Kobayashi Arata, a professional Japanese dancer, explained why he found BTS V's dancing style outstanding. According to him, BTS V has great sense in dancing his adlibs, apart from the set choreography. Furthermore, he mentioned that V dances as if he is submerged in the music. He is able to feel the rhythm with his whole body. "You can't do this just by learning it. He has a good sense for dancing", calling BTS V a professional.


It's not the first time that BTS V received countless compliments for his exceptional dancing style. Dance professionals in their You Tube reactions also shared their admiration for his dance execution and for adding his own unique touch to the choreography, not to mention how he always grabs everyone's attention.

BTS V can make any performance memorable and he never fails to give the choreography a different feel each time. Each movement has a unique story to tell that captivates the audience. It is no surprise that he is looked up to by rookies, called the Textbook of Idols, and gets compared to legends of the entertainment industry. BTS V is a true dance prodigy.
Watch Kobayashi Arata's reaction here: