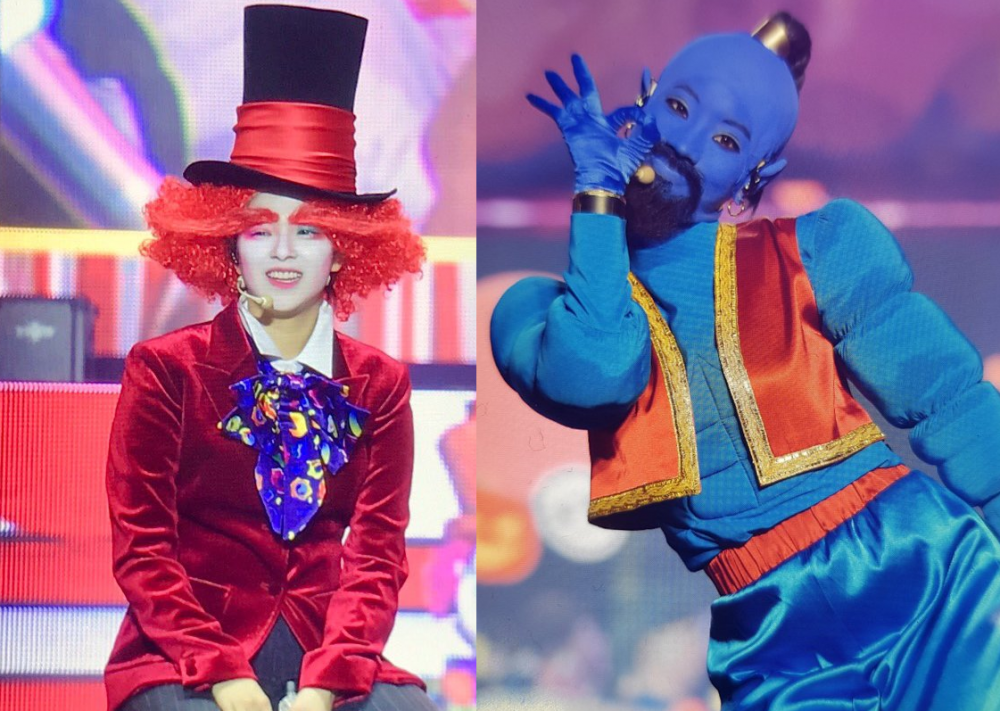 TWICE recently held a fanmeeting entitled "ONCE Halloween 2" to celebrate their 4th anniversary at Korea University's Hwajeong Gymnasium in Seoul.
Attendees were delighted and entertained to see the members dress up in costumes.
Nayeon as Oh Dae Su of the movie Old Boy, Jeongyeon as Mad Hatter of Alice in Wonderland, Momo as Boo of Monsters Inc.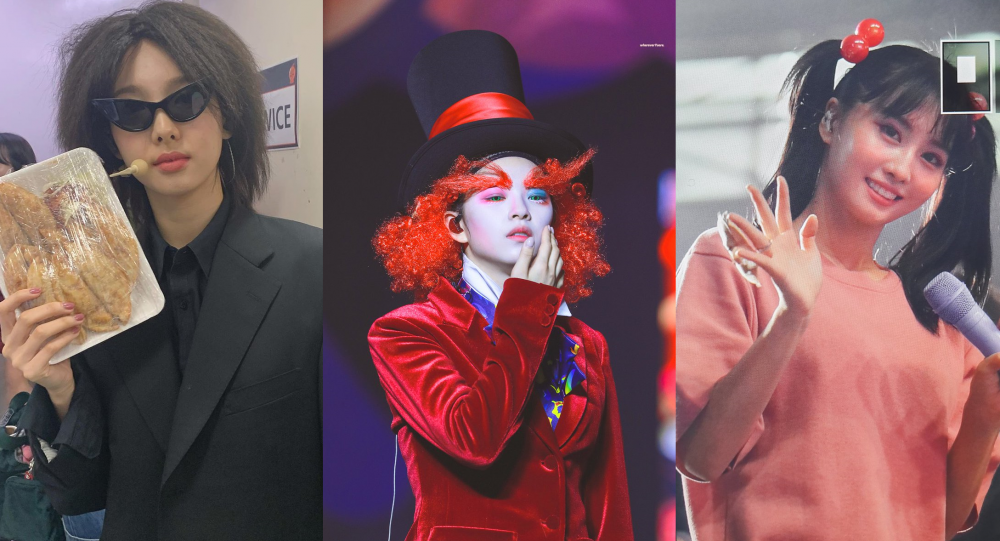 Sana as Mera of Aquaman, Jihyo as Miguel of movie Coco, Mina as an angel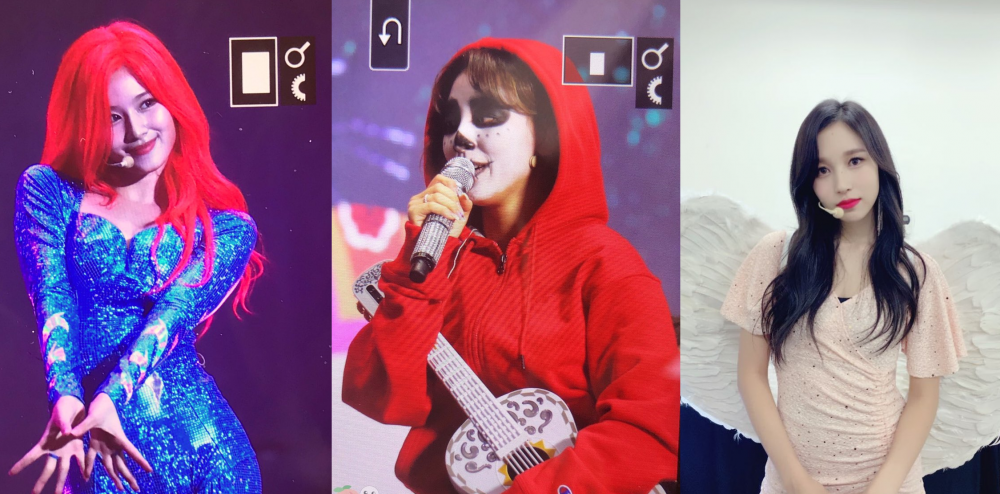 Dahyun as Genie of Aladdin, Chaeyoung as Edward Scissorhands and Tzuyu as Maleficent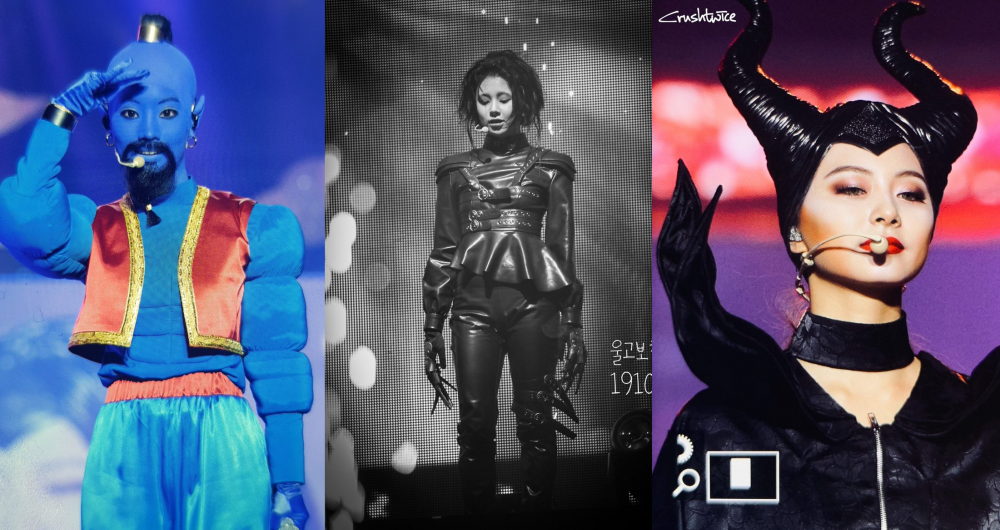 Other fans who came to the event were also in character.
A group of fans went on stage dressed up like Nayeon when she hid during a VLive broadcast because she was caught off guard wearing a robe and facemask.

TWICE performed some of their hits, goofed around the stage and played games during the fanmeeting event.


During break from performances, the girls spoke to ONCEs and told them stories about rehearsals and other things they did to prepare for the event. In the middle of the segment, they sent messages for the fans and mentioned about hate comments in passing.
Nayeon and Jihyo said "No matter what others say, as long as we're happy among us, it's enough. Don't get hurt of what others say about us (TWICE & ONCE)." To which Tzuyu agreed and said that there's no need to fight. Jihyo also told the fans to just leave the haters alone.
At the end of the second part, things got a bit emotional when it was Mina's turn to say her message. She only spoke a quick "thank you" to all the members and fans as she couldn't hold back her tears.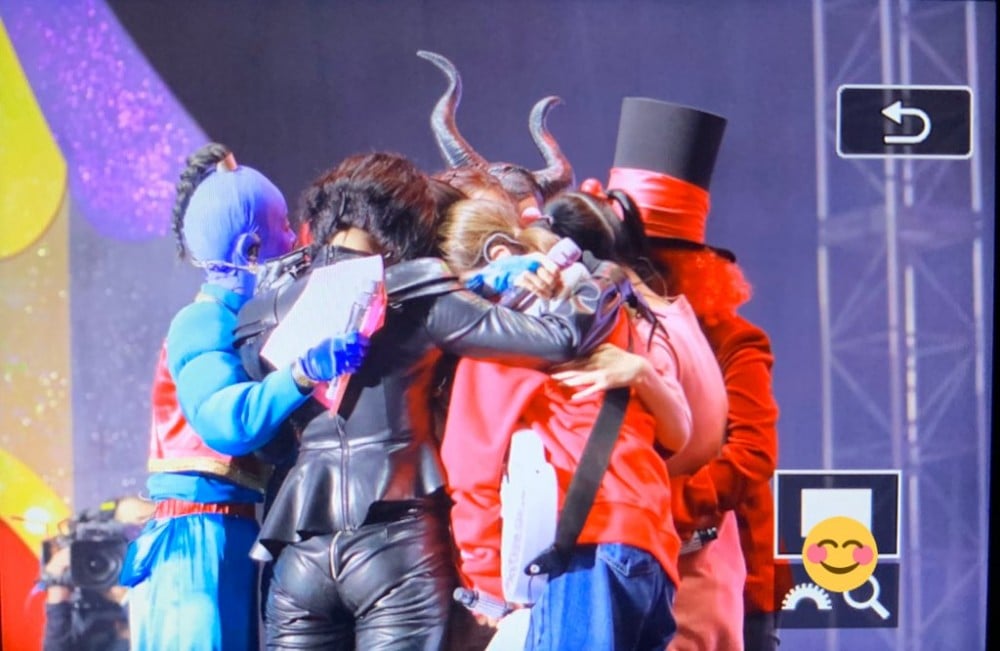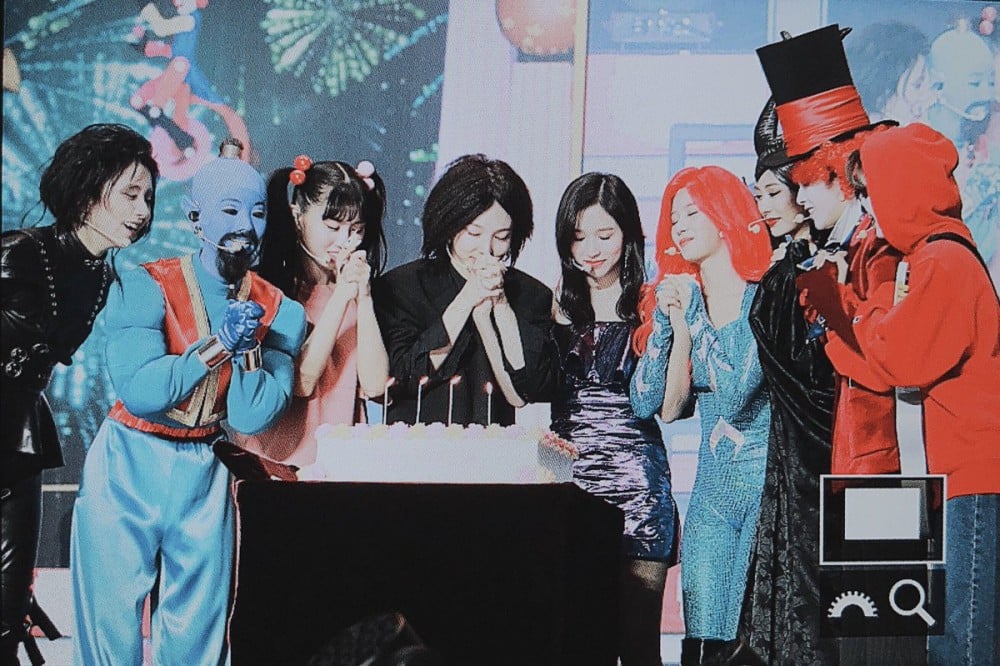 Here's a tribute montage posted by JYP Entertainment to commemorate TWICE's 4th anniversary: