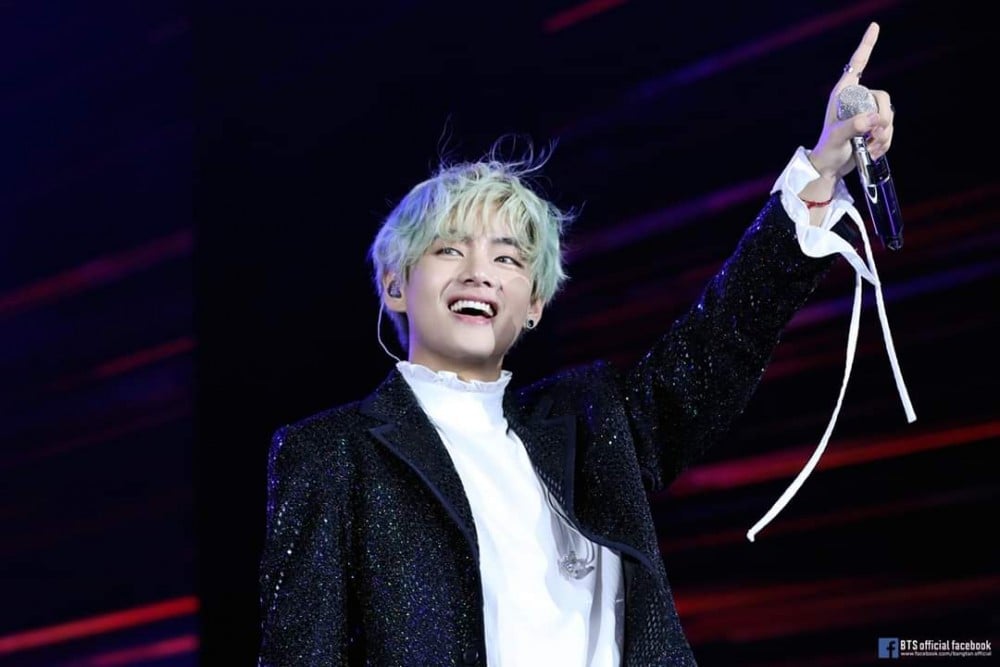 K-pop idols always get the biggest celebration projects - be it for their birthday or anniversary or a comeback orfor a tour introduction. They are hugely adored by the public. The fansites for the idols are the ones whocome up with and contribute for these large-scale ads and projects that are stunning to see.
Kim Taehyung aka V of the kpop band BTS is one such idol who has many dedicated fansites who always go all-out for celebrating his achievements like release of his own songs, their comeback, their anniversary etc.
One of his most dedicated fansite is the Chinese giant Baidu Kimtaehyungbar. Every year, their projects for Taehyung catch the eyes of everyone and this year too, they have come up with a most innovative way of celebrating the final leg of SY tour.
The first part of the project was recently revealed by them on their twitter account.
In Seoul, Korea BaiduKthbar has booked all street banners on all 3 sides on the roads outsides the Seoul Olympic Stadium. This is first time for a Korean idol to occupy the whole road (3000m) with his flag ad and it's the longest road in Korea.
The effect of the flags is nearly 3-dimensional.
BaiduKimtaehyungbar also is the one fansite who raised the funds for BTS V's birthday celebrations the fastest - they broke records by raising 1M CNY in less than 4 hours!
Vbar is also the only fansite to raise 2M CNY for BTS V's birthday in the shortest time- they raised that amount in 2 months 15 days.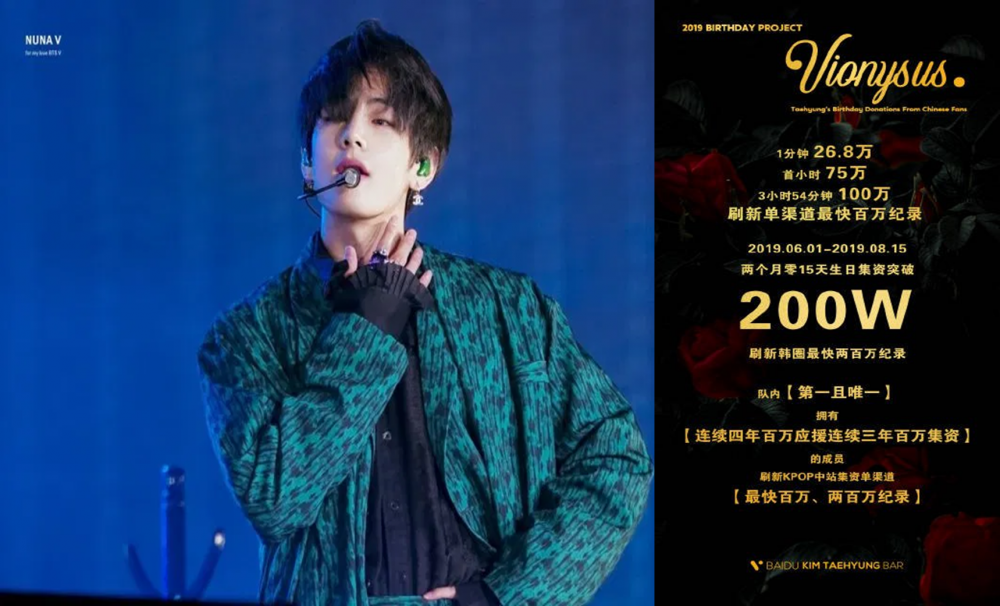 It is incredible to see how much effort is put in by the fansites to show their appreciation and love for their idols. @KIMTAEHYUNGBAR_ always goes above and beyond for their support to BTS V and their efforts are much admired and loved by everyone.

Hope we keep getting such lovely support projects for Taehyung in the future too. We eagerly anticipate all of them!