BTS Jimin's Chinese fanclub JIMINBAR CHINA has boasted their fandom power by unveiling "Fly to the World", the extra-large birthday projects for Jimin's 25th Birthday.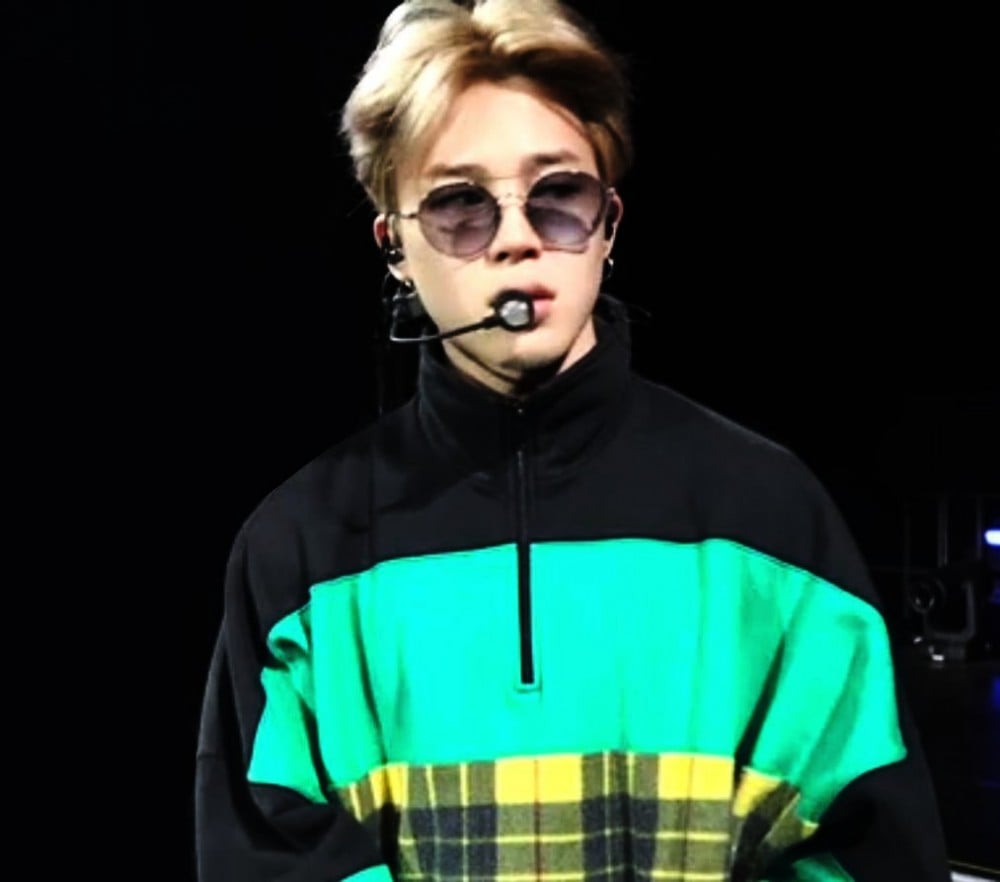 In just 3 weeks of launching the World's Biggest Large-scale Birthday Project, JIMINBAR CHINA has raised interest globally after the announcement of a special project called Part 6: Mignon, 'Adopting an Antarctica Emperor Penguin'.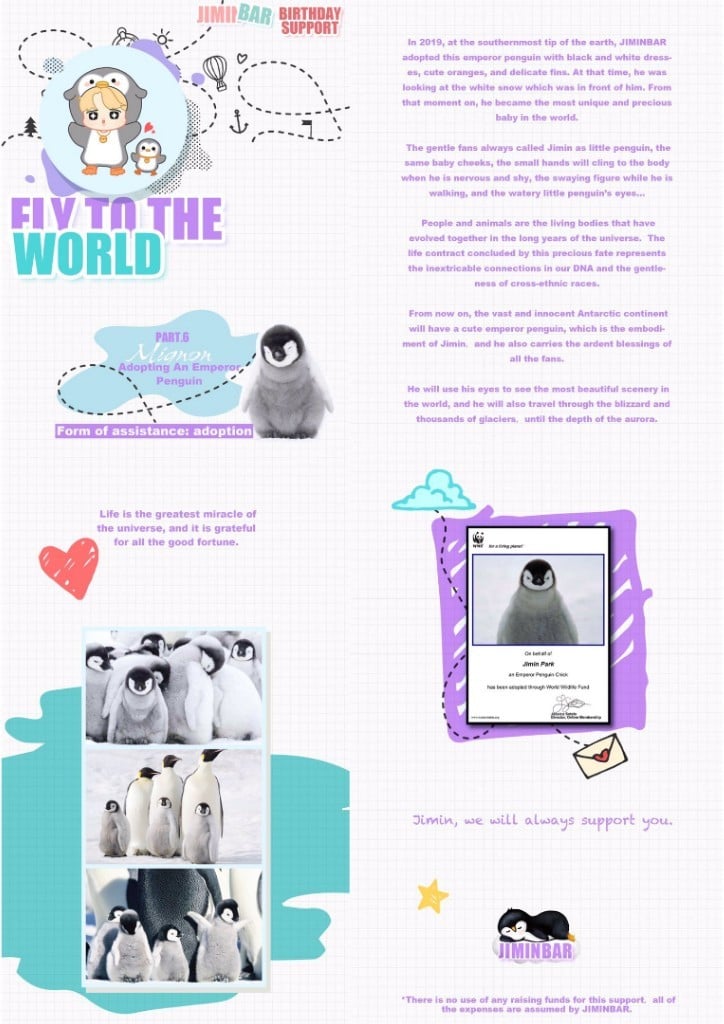 In 2019, JIMINBAR adopted this baby emperor penguin with black and white dresses, cute oranges and delicate fins.
Fans have always referred to Jimin as a little penguin due to the same baby cheeks, the small hands that cling to his body when he is nervous or shy, the swaying figure while he is walking and the watery eyes reminiscent of a little penguin.
This project was also announced due to Jimin's endless love for animals.
From now on, this baby emperor penguin will be the embodiment of Jimin, blessed by fans all over the world and travel across the blizzards & glaciers to see beautiful sceneries.
The Part 7 of this project, "Panegyric"is a large screen support project at the Galleria Corporate Center in Manila.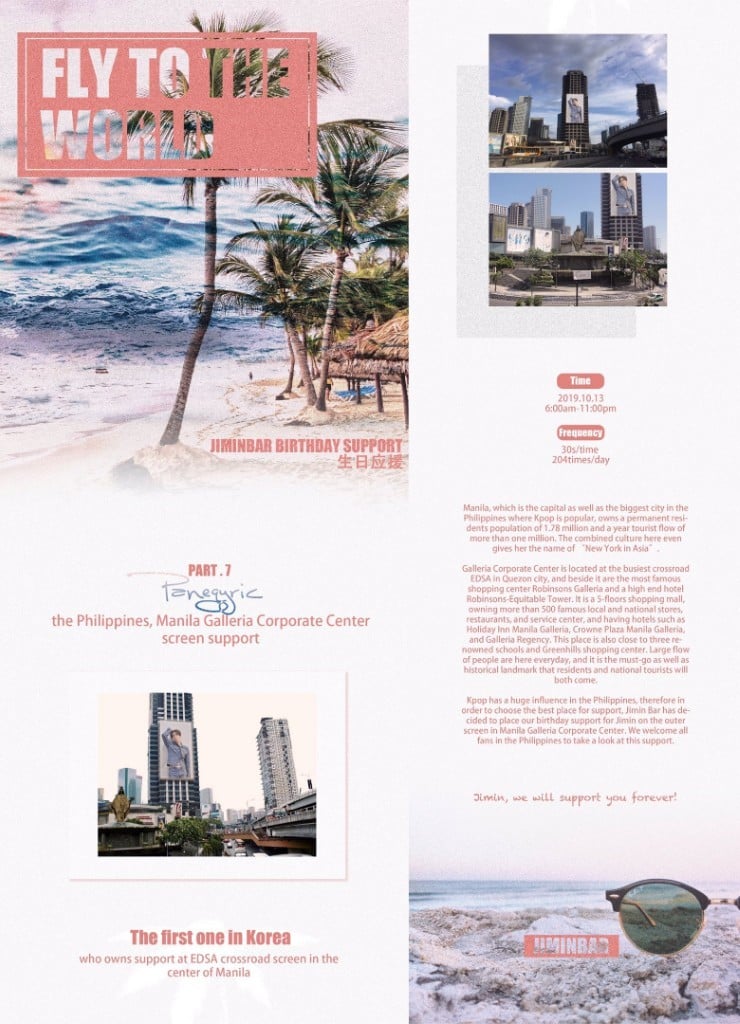 Jimin will be the First one in Korea who owns support at EDSA crossroad screen in the center of Manila.
Not only is Manila the capital and the biggest city of Phillipines but it is a spot where Kpop is very popular. The city has a population of about 1.78M and a year tourist flow of more than 1M. The combined culture here has even given it the name "New York in Asia".
JIMINBAR has carefully picked this spot as Galleria Corporate Center is located at the EDSA, the busiest crossroad in Manila. This lovely historical landmark will sport an Ad for Jimin's Birthday.
For their 8th Part of the project, "Papillon" , JIMINBAR has decided to do mega-scale screen advertisements in the city of Taipei.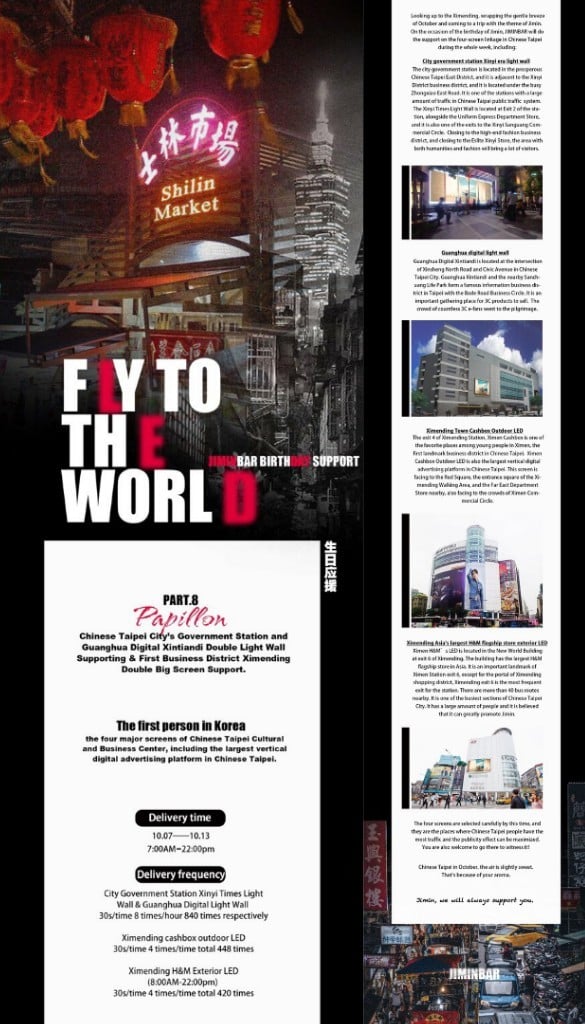 Jimin will be the First Korean Idol to have the 4 major screens of Chinese Taipei Cultural and Business Center, including the largest vertical digital advertising platform in Chinese Taipei.
All the spots have been picked here very carefully, keeping in mind the popular places amongst general public.
Fans around the world are very excited and eagerly awaiting all these beautiful projects planned for Jimin's 25th Birthday.