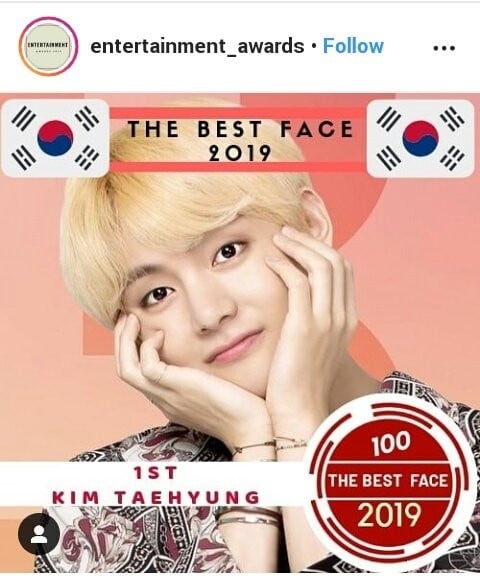 The Most Handsome Man in the World takes home another crown.
The Best Face 2019, a poll conducted by Entertainment Awards through votes on their official Instagram account started nominations around the end of August with over 50 of the most popular Kpop stars nominated in this category, with Kim Taehyung (BTS V) and Kim Hanbin (Ikon) leading the race.
The Poll lasted for almost a month with fans all over the globe enthusiastically voting for their favorite idols. Finally on September 20, 2019 , BTS V was declared as the winner with Kim Hanbin (Ikon) and Lisa (BlackPink) placing 2nd and 3rd, consecutively.
This is not the first time that BTS V has bagged titles for his striking visuals and innate charm. He was crowned the most handsome man in the world at 2017 TC Candler, won the I Fashion Face awards of 2018 chosen by a panel of international judges in film and photography and The most handsome Kpop Ido, a poll that ran for 35 weeks, among others,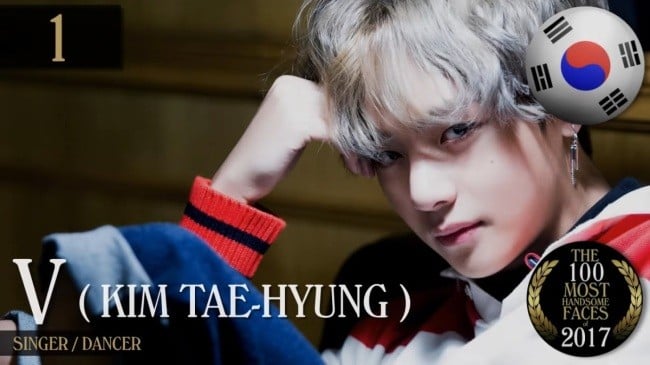 It has come to no surprise that BTS V will remain one of the most iconic figures in Kpop and that his visuals will always remain the most outstanding in the industry. After all, even Google agrees. Just type the word ethereal beauty, and his name will come up.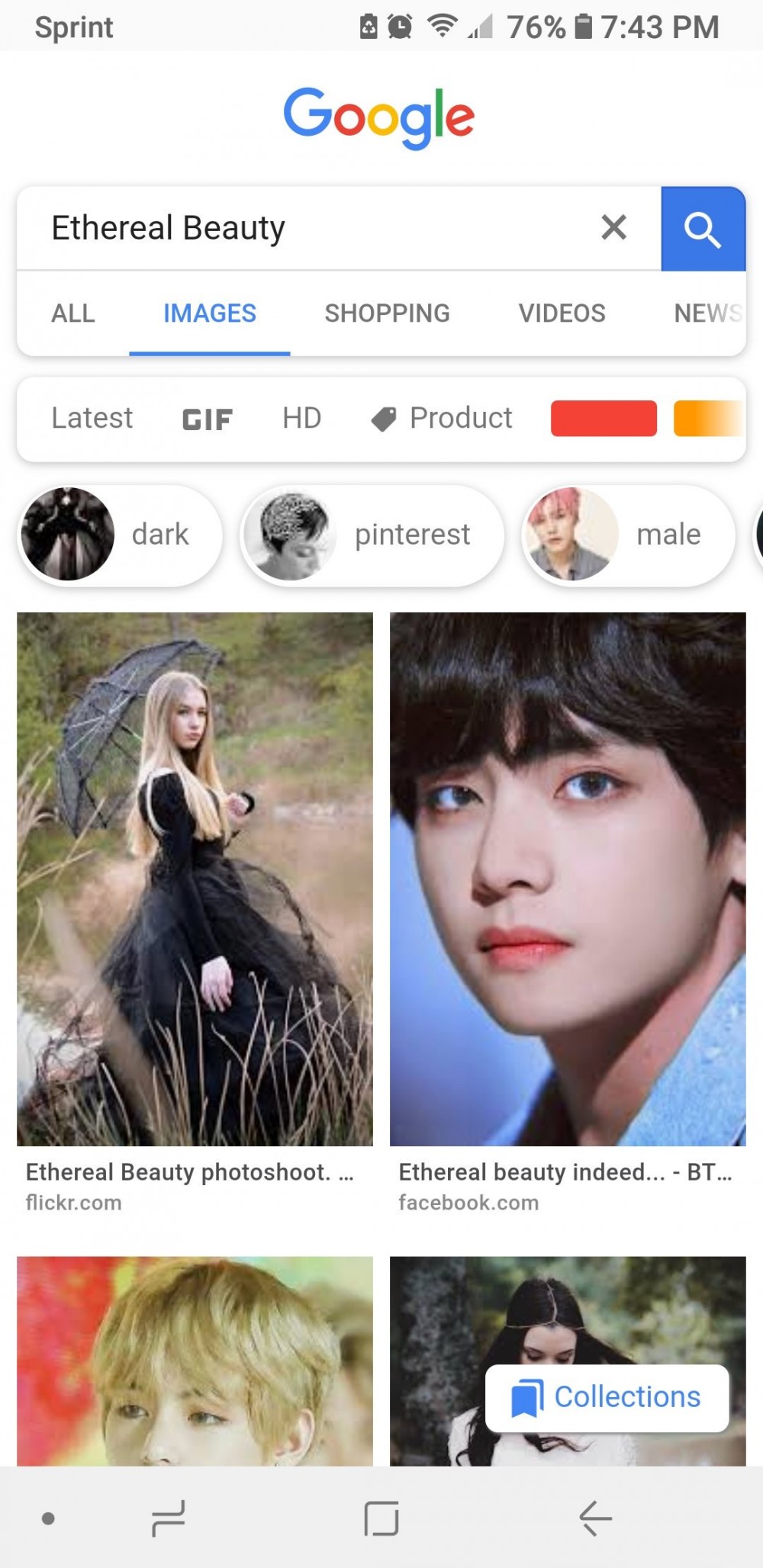 Congratulations Kim Taehyung!