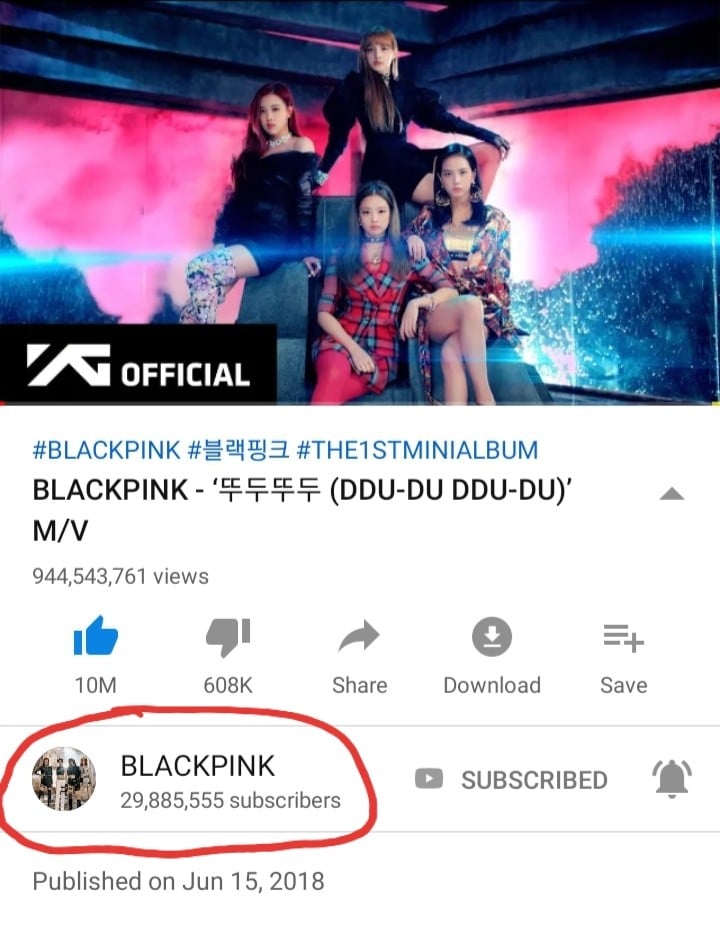 Kpop Girlgroup sensation Blackpink did it once again and Broke another Rekord. Today Blackpinks YouTube channel became the most Subscribed Music Group in the world by surpassing 'One Direction'.
With currently 29,855,555 Million subscribers Blackpink is also the most subscribed Music Channel in Asia and also world Wide the 9th most subscribed music Channel in the world!
Which shows how Big Kpop Girlgroup Blackpink in just 3 years became.
Recently Blackpink also broke another huge record for becoming the first ever Female artist with 2 Mvs with +10M Likes. World wide exists only 5 Mvs from female artists with +10M likes. 2/5 Are now Blackpink songs!
Blackpink is Rising to the Top and We are all Excited to see how far Blackpink will reach and which Records they are gonna break in the Future. Stay tuned.