Source: Pann

[note: Ameba is one of the most popular social media platforms and the most popular blog sitein Japan. It's used more than Twitter, Facebook and Instagram. Almost every Japanese celebrity has a blog there.]
1. TVXQ
2. TVXQ
3. Kim Jaejoong
4. BTS
5. Big Bang
6. TVXQ Yunho
7. 2PM
8. K-POP, K-Drama, K-Culture
9. Kim Jaejoong
10. TVXQ
11. TVXQ Yunho
12. TVXQ
13. Super Junior D&E
14. Super Junior
15. K-POP
16. SHINee Taemin
17. K-POP, K-Culture
18. EXO
19. BTS
20. SHINee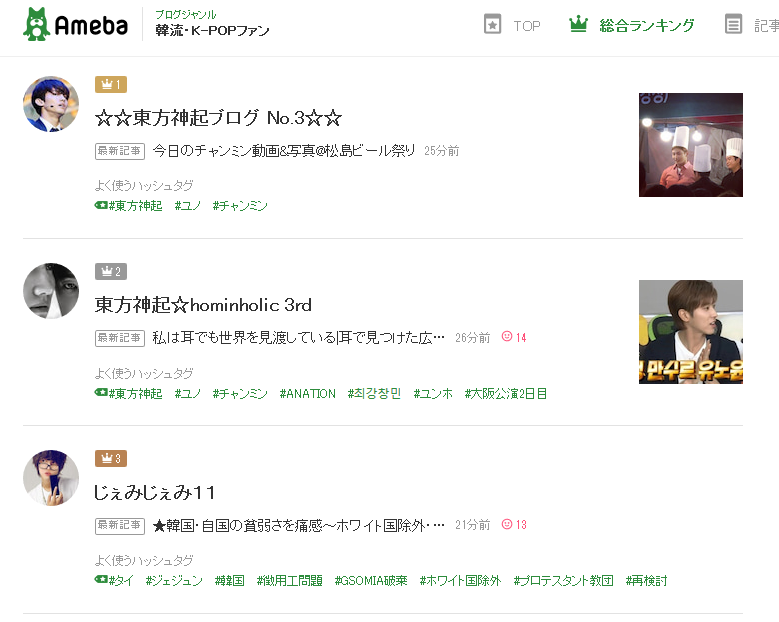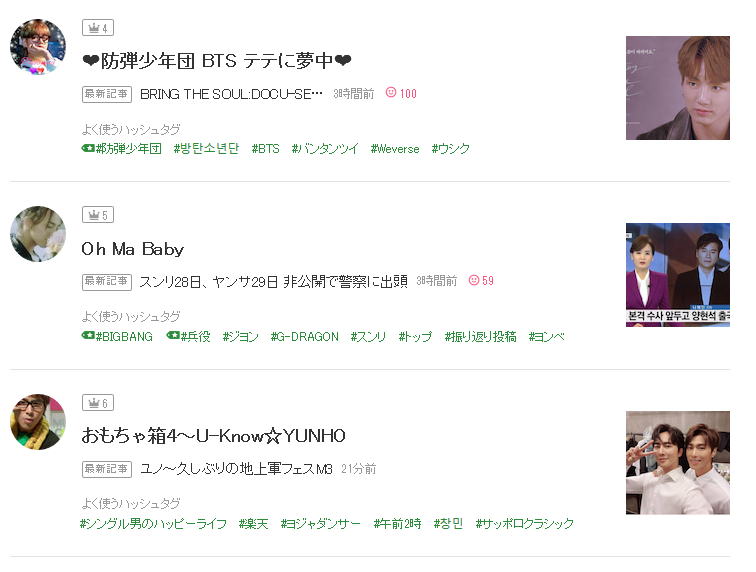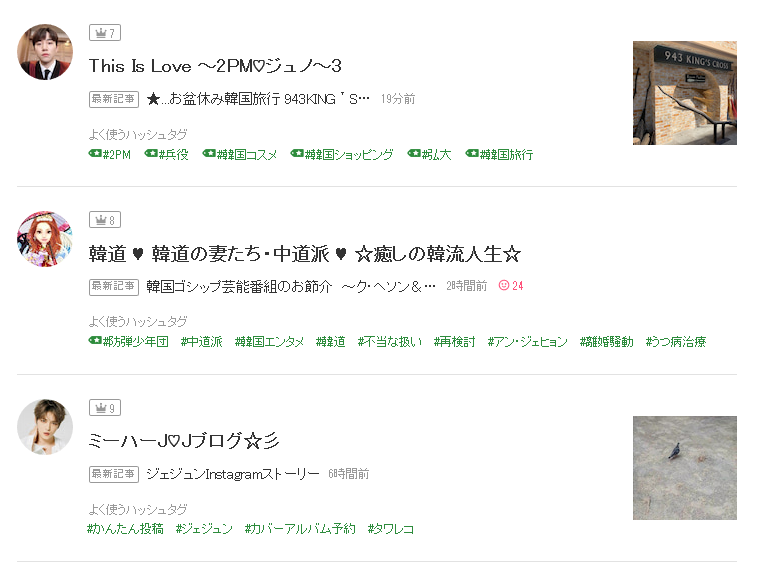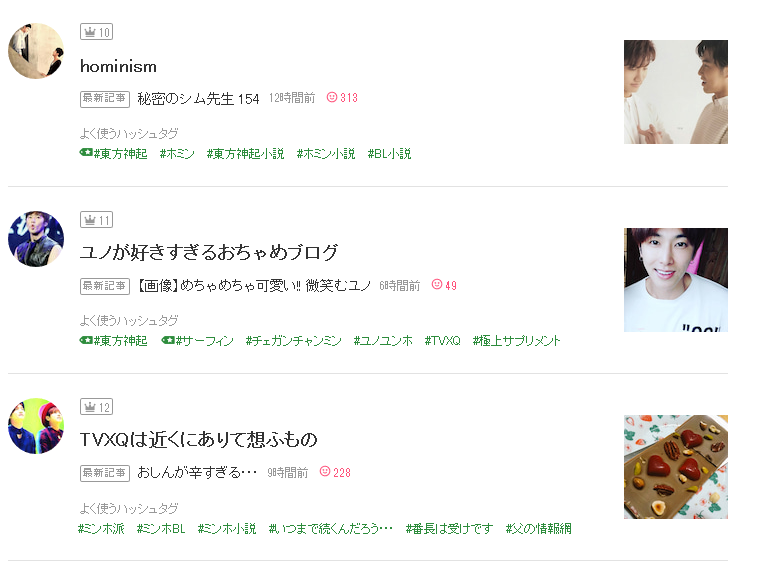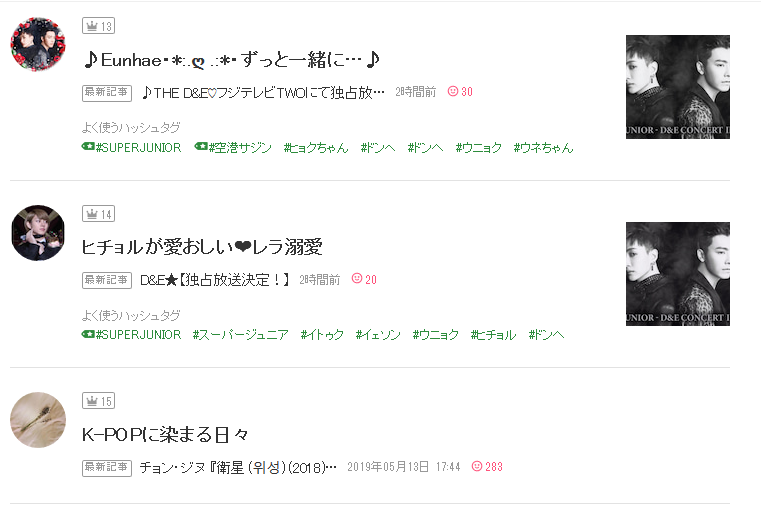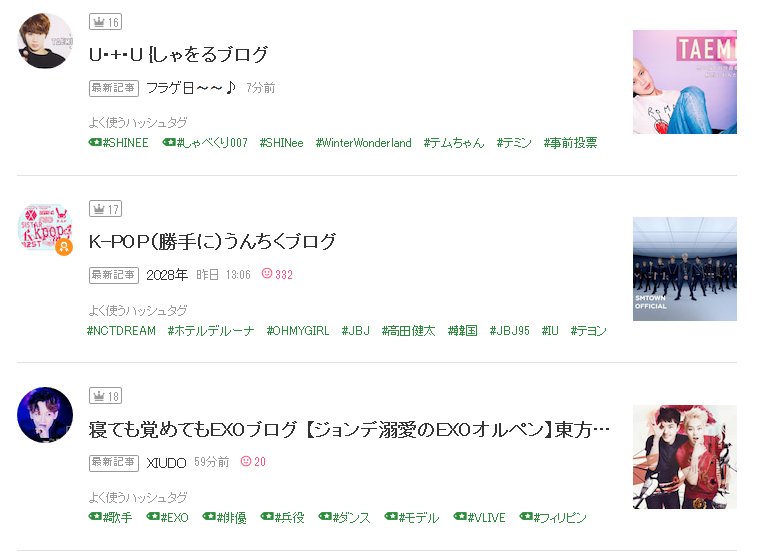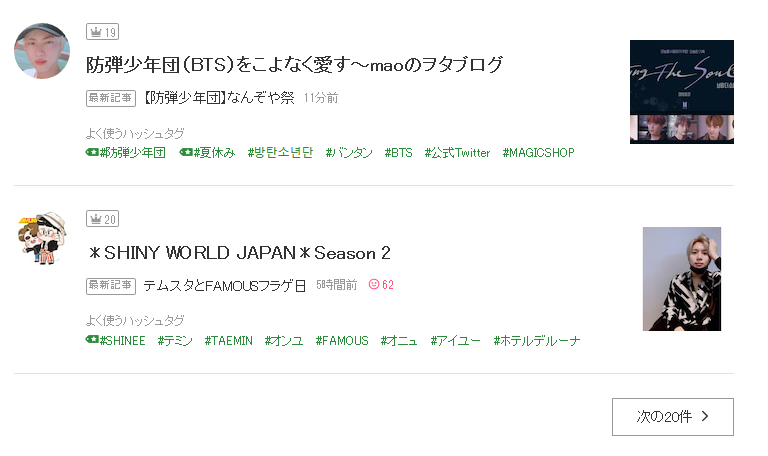 1.[+178, 0] I went to Osaka 10 years ago and saw a huge poster of TVXQ at NHK station in Osaka Castle. I knew they were so popular. TVXQ was ranked the most popular celebrity and SS501 was their rival. Today TVXQ is still the top class
2.[+169, 0] TVXQ, U-know Yunho and Kim Jaejoong are amazing
3.[+144, 0] Seriously, TVXQ and Kim Jaejoong are truly big.
4.[+100, -1] Thanks to TVXQ's localized success in Japan, K-Pop groups are able to enter Japanese market easily.

5.[+97, -2] TVXQ is still the top class
6.[+74, -3] I lived in Japan. TVXQ and JYJ are a wall
7.[+72, 0] I like TVXQ as they are now but if they were still five, they would truly be a group no one could touch..
8.[+44, 0] TVXQ, Hero Jaejoong, BTS daebak!
9.[+40, 0] Kim Jaejoong's activities in Japan from 2011 to 2017 were completely blocked. Amazing. Now it's like he debuted as a J-Pop singer in Japan but is still maintaining his K-Pop potential.
10.[+32, -1] Tvxq is Hallyu Wave's top contributor