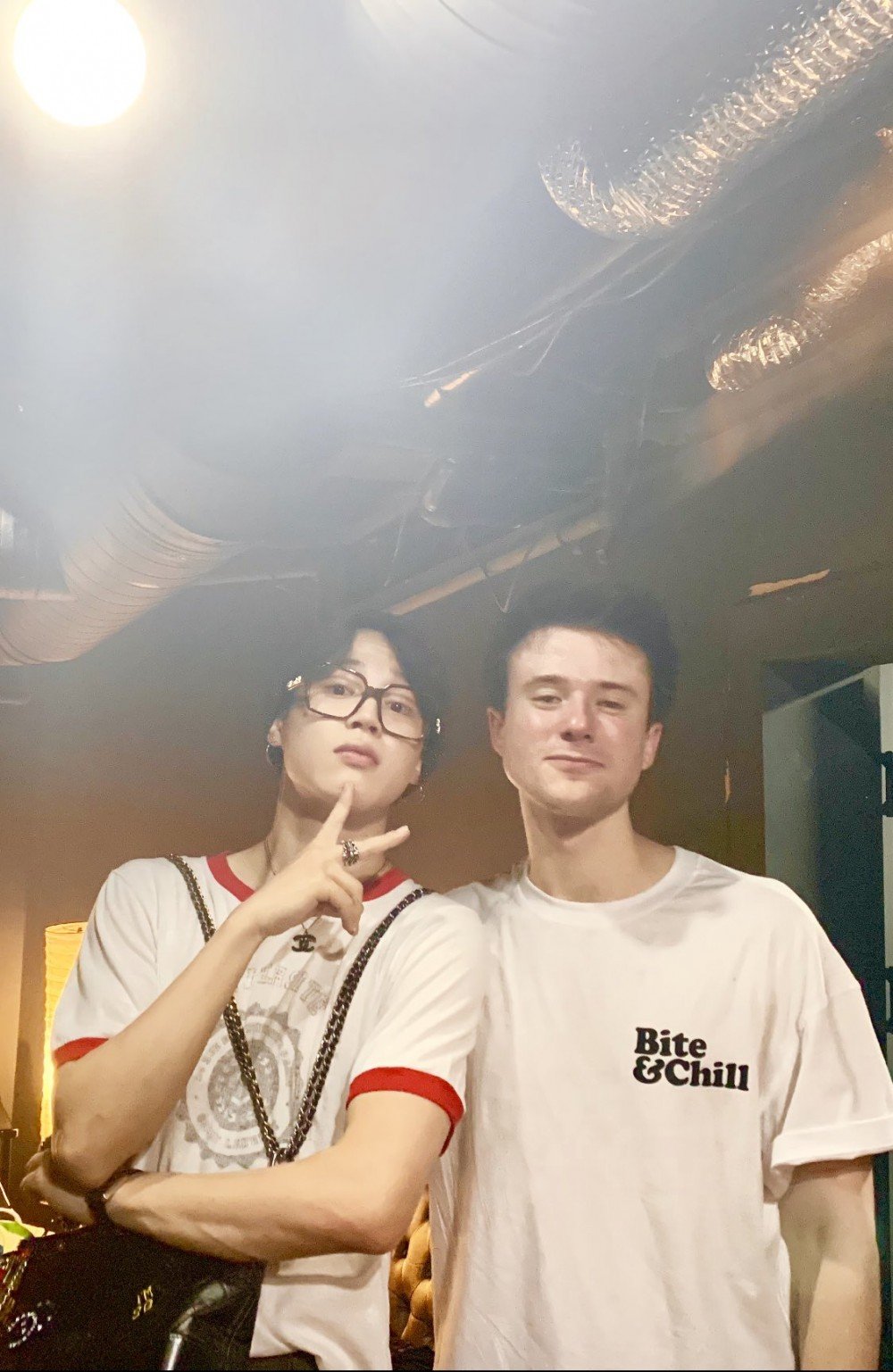 BTS Jimin was spotted attending Alec Benjamin's concert in Seoul on 18th August 2018. Jimin who showed his support toward Alec Benjamin during his vacation quickly become a hot topic among fans.

Recently Jimin updated his playlist 'Jimin's JOAH? JOAH!' on Spotify. Jimin added several new songs on his playlist including five songs by Alec Benjamin.
Alec Benjamin reacted to Jimin's playlist almost immediately.

Shortly after that, Alec Benjamin who will be having his show in Seoul on August 18th, sent an invitation to Jimin on his official twitter account. Fans all around the world responded warmly to Alec Benjamin for his kind gesture.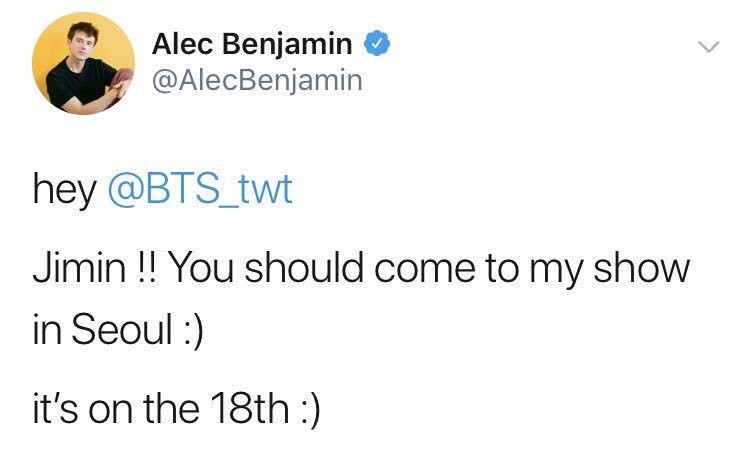 Jimin accepted the invitation when he was spotted by several fans attending Alec's show. Several fans shared pictures and short clips of Jimin enjoying the show.
As soon as Alec Benjamin's show ended Jimin posted a picture of them together.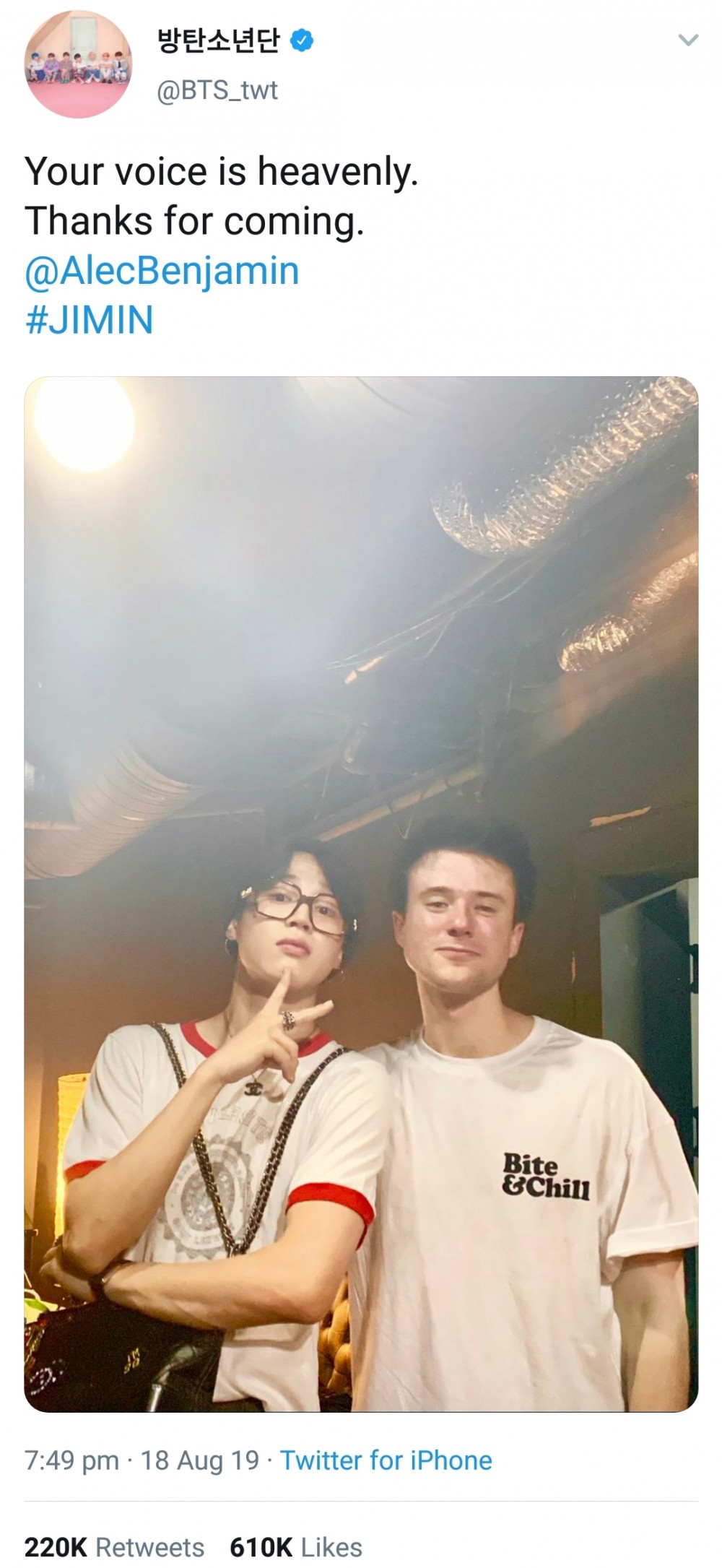 Shortly after that Alec Benjamin also posted his picture with Jimin, and he also responded to Jimin's tweet.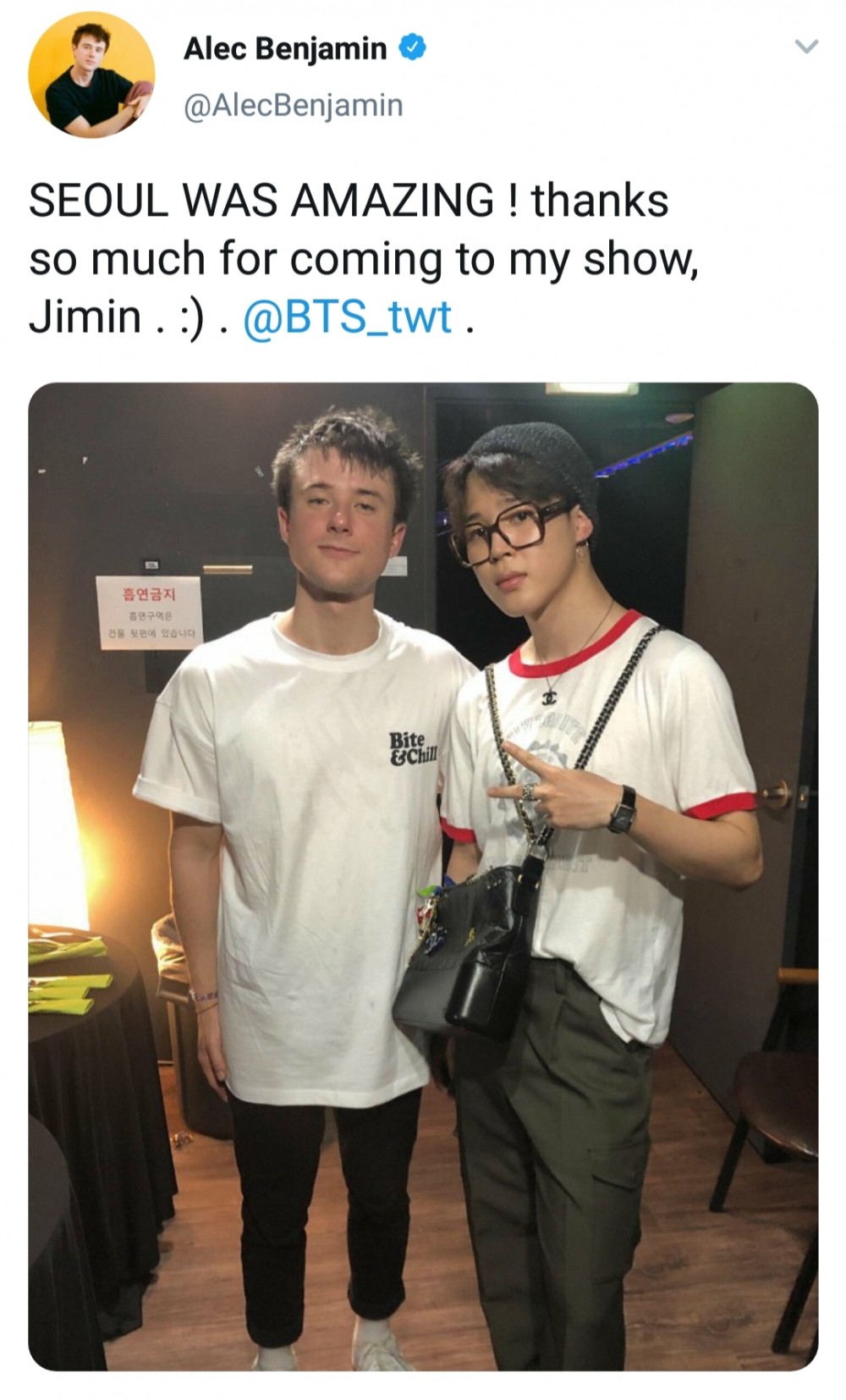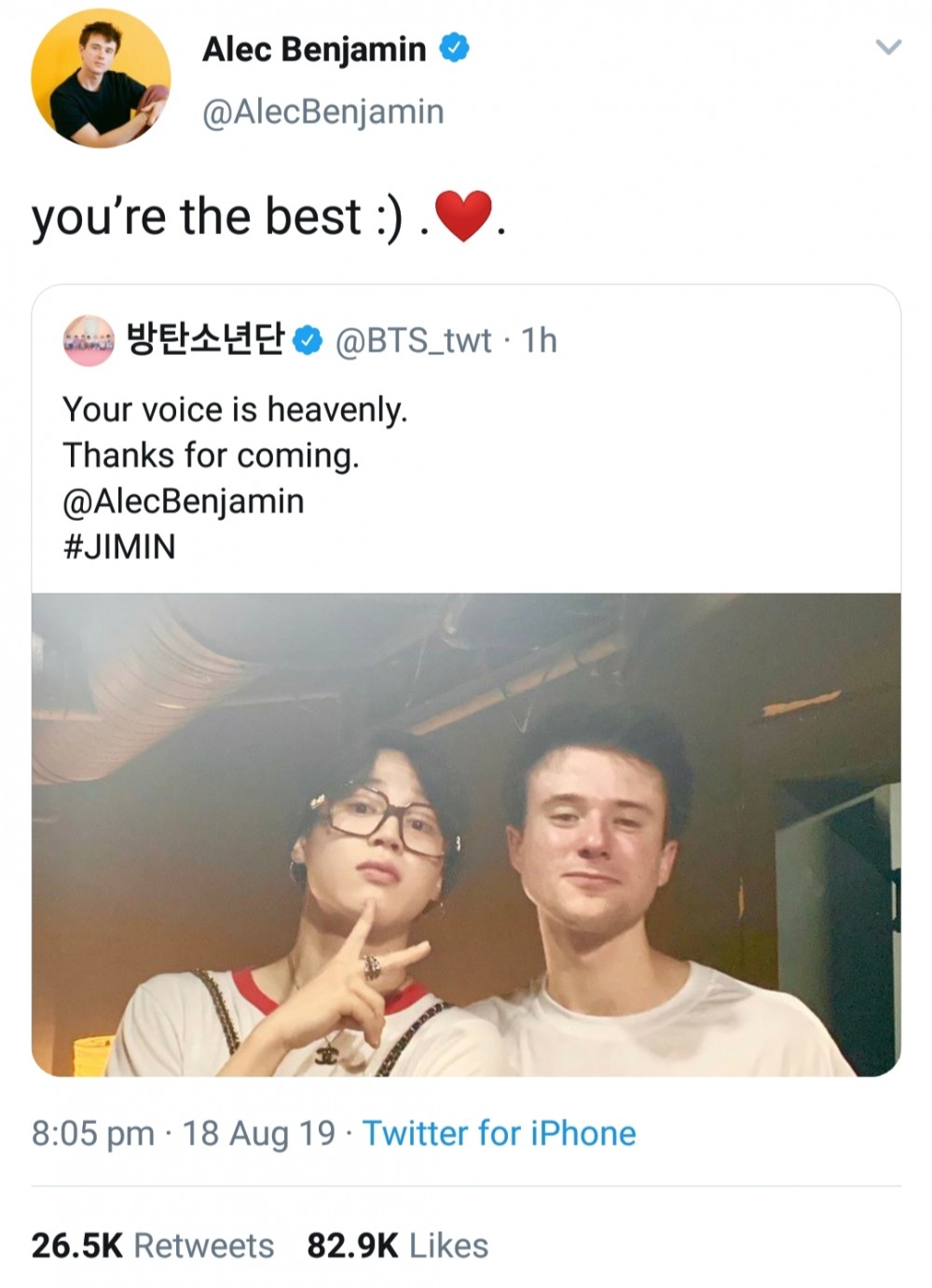 Alec Benjamin also shared his picture with Jimin and a short clip of him singing BTS song 'Fake Love' on his official Instagram. The clip shows a glimpse of Jimin on the second floor.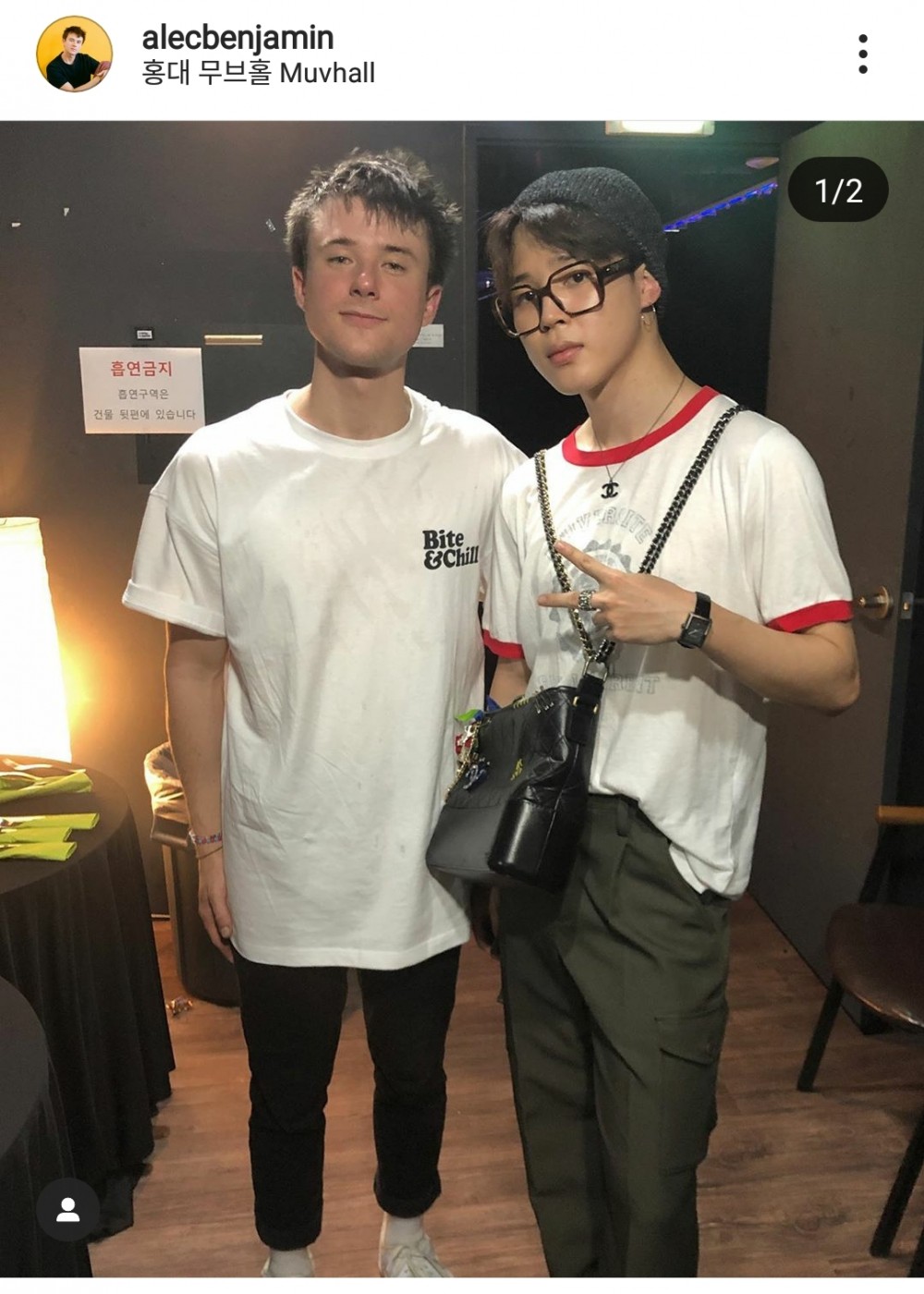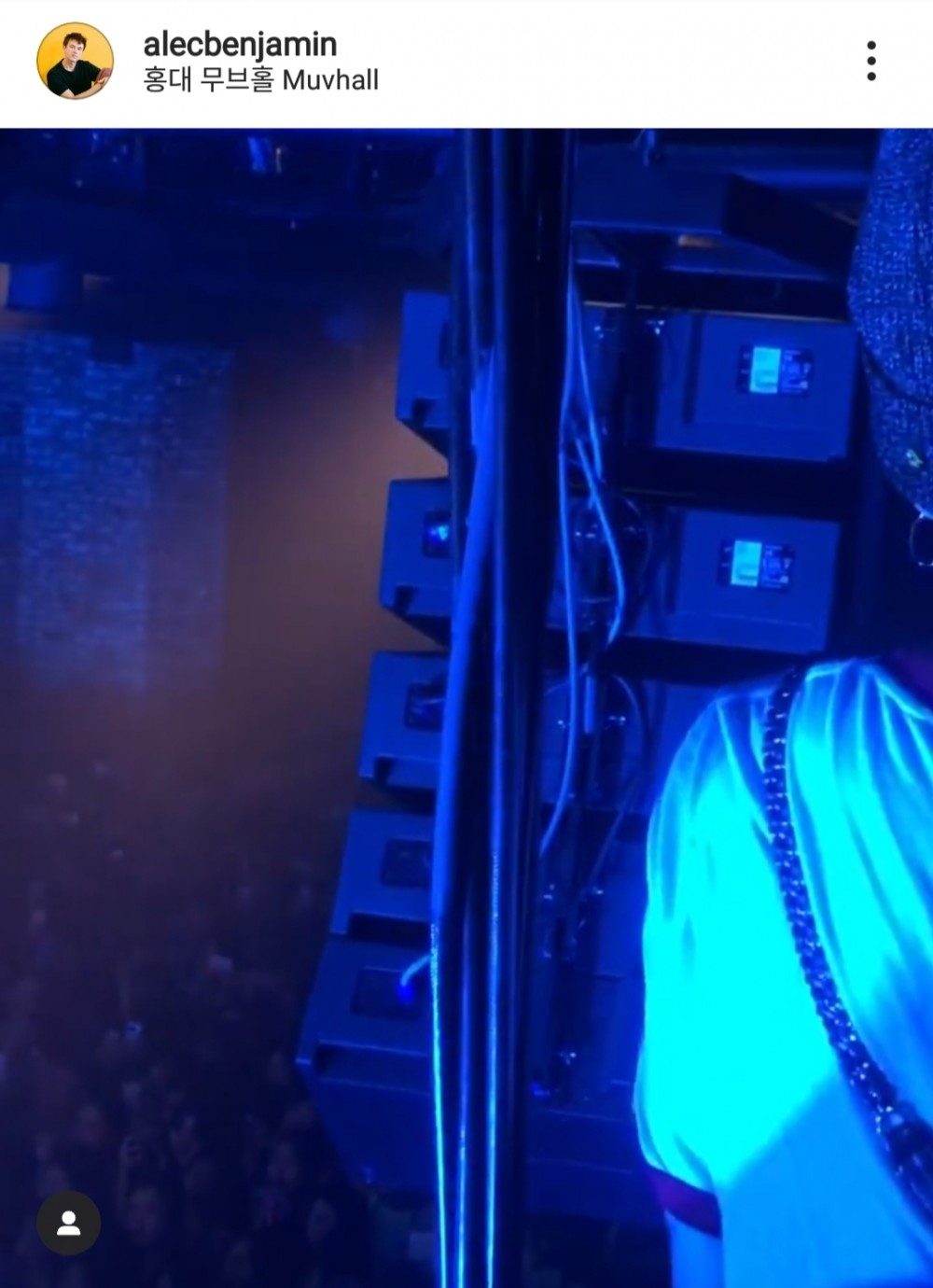 Fans love this supportive and cute interaction between these two amazing singers and hope both of them will collaborate and release a song together in the future.

Stay tune for more update!
#JIMIN #지민 #ジミン #朴智旻
#방탄소년단지민 #BTSJIMIN
#지민 #방탄소년단지민
#JIMIN #BTSJIMIN
#ジミン #防弾少年団ジミン