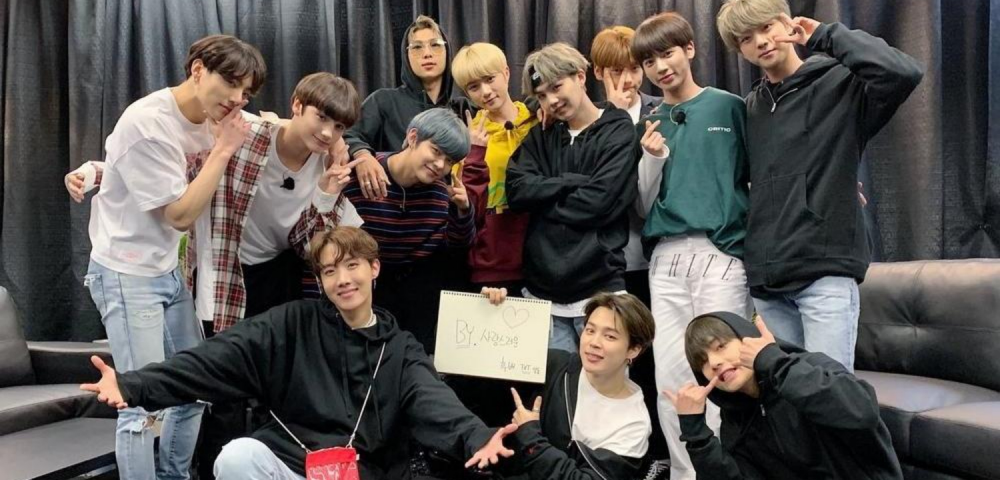 The first showcase of rookie TXT was sold out but seniors BTS had to distribute the flyers on the street to invite people to their small show in US.
In episode 4 of the reality show ONE DREAM.TXT aired on July 19, BigHit's new group TXT had a chance to meet their seniors BTS at the concert in Chicago. Here, Jungkook asked TXT about the group's first showcase in New York, USA on July 9. According to Huening Kai, the concert was successful. "We definitely made the stage explode," he added.
The boys also said the event attracted more than 2,100 fans to attend. After hearing the juniors confidently, BTS showed their surprise and praised the juniors because their first show took place at AX Korea auditorium with just over 1,000 seats in Seoul, Korea.
​
TXT sold out their shows in US only in a few minutes but BTS did not experience the same in their first days. In 2014, BTS organized a small, free music show in LA for the reality program for rookie "American Hustle Life". The members even had to distribute flyers on the street to call the audience to come to their show. At that time, BTS was very shy but still tried to complete the job. Although not having such successful start as TXT, BTS hyungs showed nothing but happiness when seeing their juniors' achievements.
Jungkook asking TXT how was their showcase in New York và TXT clapped as it was a big hit.
J-Hope recreating the scene of BTS giving out flyers in US.
Super stars BTS once had to distribute flyers on the street promoting for their showcase when they were rookies.
Watch ONE DREAM.TXT ep.4:
credit:Nhat Hao
Mnet K-POP@youtube