Jin (BTS) won 1st place for 2 consecutive weeks on the individual category of the global fandom chart of K-pop Starpic, the application that has been launched in 140 countries.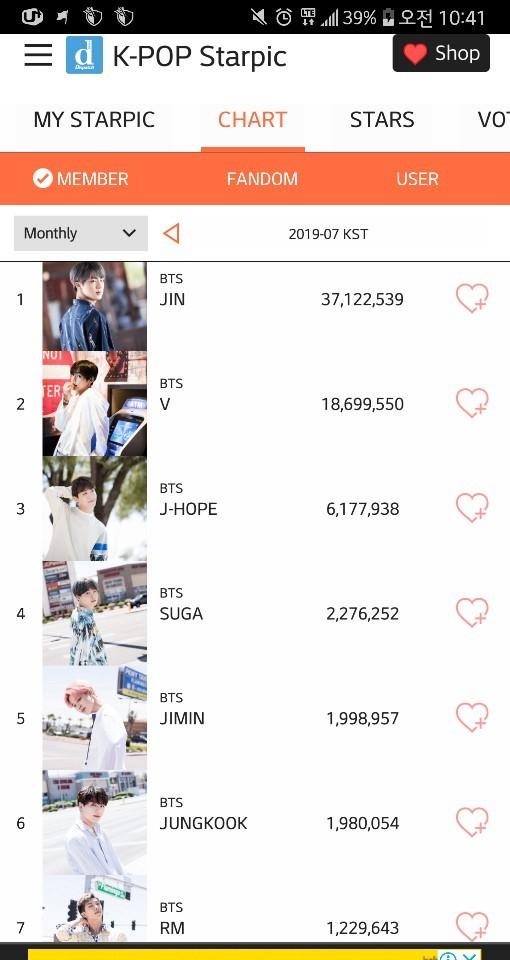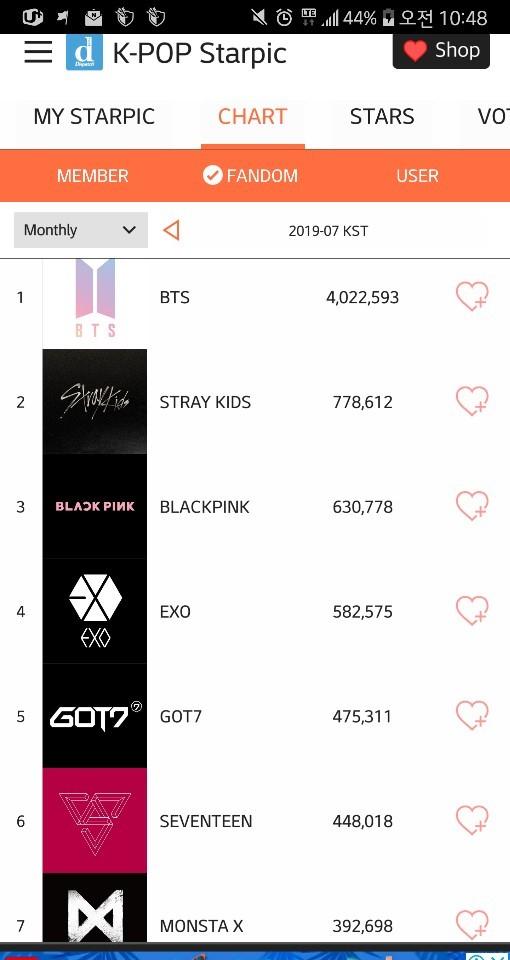 Besides, in the category of groups on K-pop global fandom chart, while BTS has been ranked 1st for 61 weeks, EXO, Stray Kids, Blackpink, and Monsta X have been competing for 2nd and 3rd places.
​
K-pop Starpic is an entertainment application where users can enjoy both music and images of K-pop stars at the same time.
​
The app conducted a K-pop star global fan art event on the occasion of the app's 1 million downloads last June.
​
The mentioned poll is the results weekly voted by users from July 1 to July 15. The details results of the poll and method of participating are available on the ranking site (http://goo.hl/nsHquF).
​
credit:
Dispatch = Reporter Lee Myung Goo