Along with EXO, BTS was again named in the poll regarding the "Super Bowl Halftime" event of NFL (America's National Football League).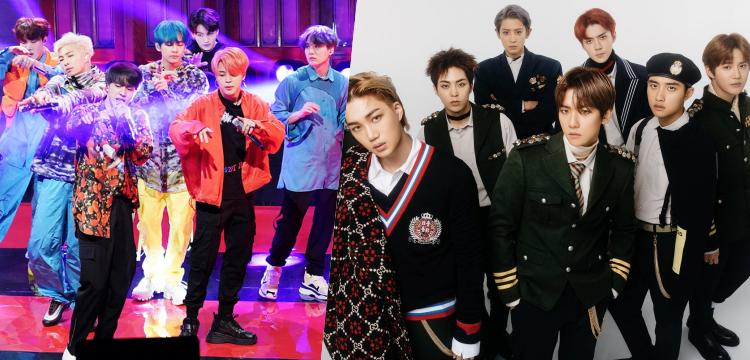 On July 17 (US time), a foreign media conducted a poll on the question "Which artist do you hope to appear on 'Super Bowl Halftime Show' at the Hard Rock Stadium, Miami Gardens on February 2, 2020?".
​
BTS yet again got their name in the nominee list of this survey. The Korean guys ranked behind the big names like Jennifer Lopez, Rihanna, Kelly Clarkson. The interesting point is that EXO is also included in this list. Apart from the mentioned-above artists, there are also prominent names like Nicki Minaj, Kanye West, Taylor Swift, Mariah Carey, Travis Scott, Cardi B, Christina Aguilera, Britney Spears, Drake, Post Malone, Jay-Z, Chris Stapleton, Carrie Underworld, Jason Aldean, Little Big Town, Harry Styles, Sam Hunt, Ariana Grande, Pink, Janet Jackson.
​
"Super Bowl Halftime Show" is a dream stage with the pride in having the most popularity nowadays and a place where world-renowned stars gather. In 2016, Beyoncé and Bruno Mars performed with the headliner, band Coldplay. In 2017, Lady Gaga drew the attention of the global audience when delivering the most spectacular "Halftime Show".
​
In 2018, Justin Timberlake became the focus of attention when being voted as the first headliner of the show. In 2004, while performing on the stage with Justin Timberlake, Janet Jackson had the first "wardrobe malfunction" accident in the history. Maroon 5 attended the "2019 Super Bowl Halftime Show" and attracted 100 million viewers worldwide.
​
Fans of BTS are very happy when the boy group is mentioned in the survey related to "Super Bowl" this year following 2018. In fact, in the interview with Time magazine last year, Suga once expressed his expectation, "I wonder when we will have an opportunity to perform at 'Super Bowl'."
​
The final result of the aforementioned poll will be announced on July 22 on the homepage.
​
OSEN = Reporter Park So Young /comet568@osen.co.kr
Everything Idol, Everyday Exclusive V TODAY OPEN!