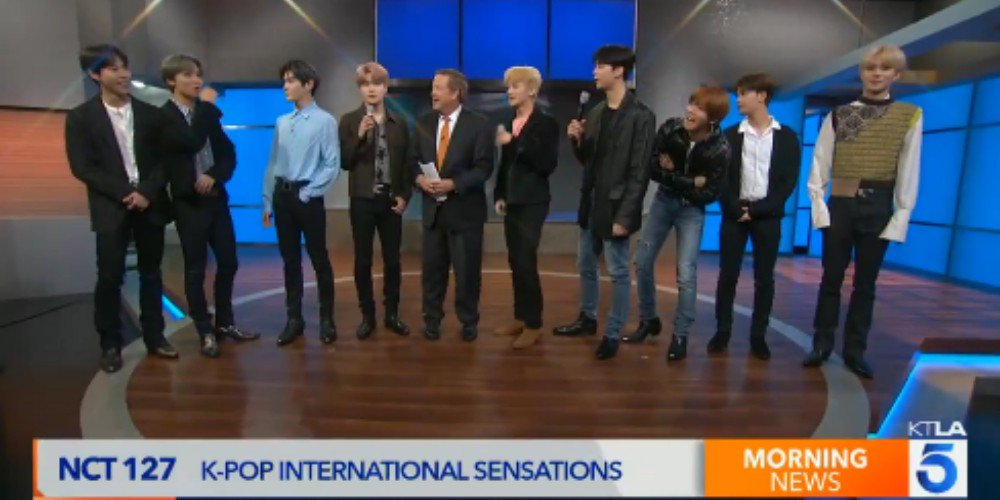 On May 15, NCT 127 appeared on 'KTLA 5 Morning News' in light of their North American tour 'Neo City: The Origin.'
During the live airing, the host mentioned BTS multiple times, saying things such as, "Could they be the next BTS and more?"
The host also asked NCT 127, "When you see what has happened to BTS who was also here, what do you think of that?" Mark expressed respect but clarified BTS is BTS and NCT is NCT. He said, "What they did, we have a lot of respect for but we're very excited for what we have to bring to the world."
At one point, the host complimented Johnny's English, saying, "By the way, your English is phenomenal!" The idol didn't speak into the mic but murmured, "Well yeah, I'm from Chicago." Which elicited a clapping response from Mark.