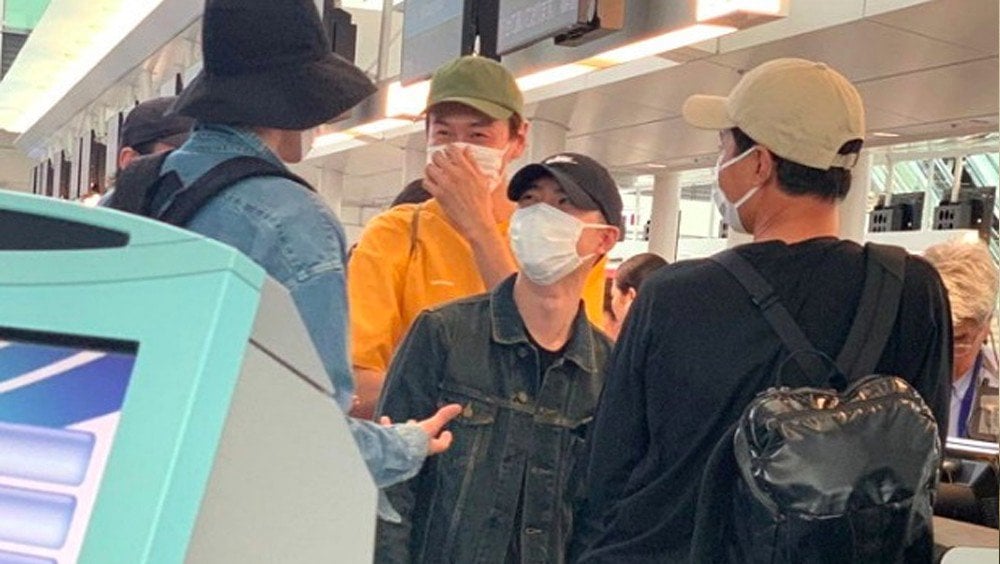 Kim Woo Bin just returned from a short trip to Japan with Lee Kwang Soo, Jo In Sung, Bae Seong Woo, Kim Ki Bang, and EXO's D.O.

The friends were spotted all wearing masks and caps as they make their way through Gimpo International Airport on May 18.

This is the second time this month that Kim Woo Bin has been spotted out and about, having joined Jo In Sung for a Buddhist event on May 13, adding support to his agency's recent statement that the actor is "healthy and doing well" after being treated for nasopharynx cancer. The news of the Japan trip was also confirmed by the agency.

Meanwhile, Kim Woo Bin has been on an acting hiatus since the announcement of his diagnosis on May 24, 2017.