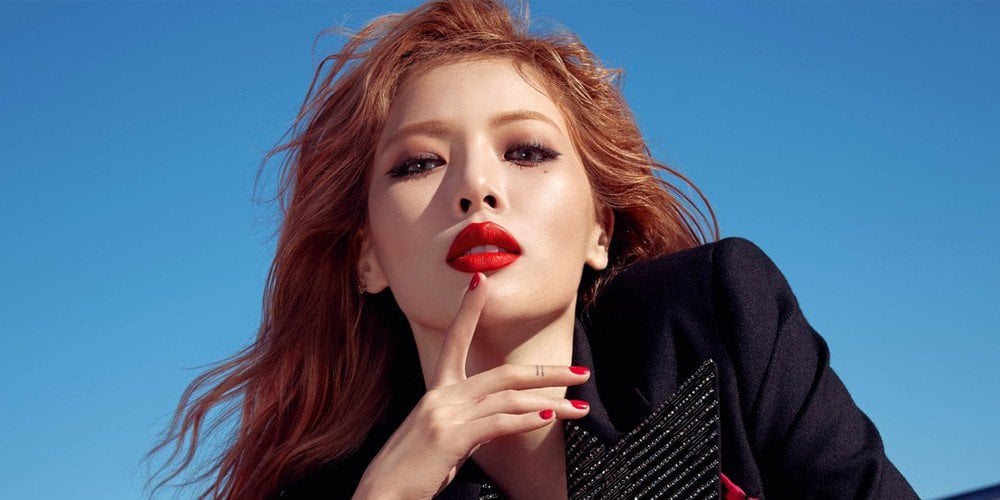 K-Pop's undeniable icon when it comes to the color red, HyunA once again demonstrated what it means to personify the chic, sexy color in her latest pictorial with 'Vogue' Korea!
For this pictorial, HyunA rocked 4 different types of cosmetic brand 'Yves Saint Laurent's red-colored lip products, under the theme of 'Endanger Me Red'. Emphasizing the color red with various props such as the color of her nails, a red sports car, a red handkerchief, and more, HyunA is a flawless diva in every cut.
Check out HyunA in 'Vogue' Korea below!