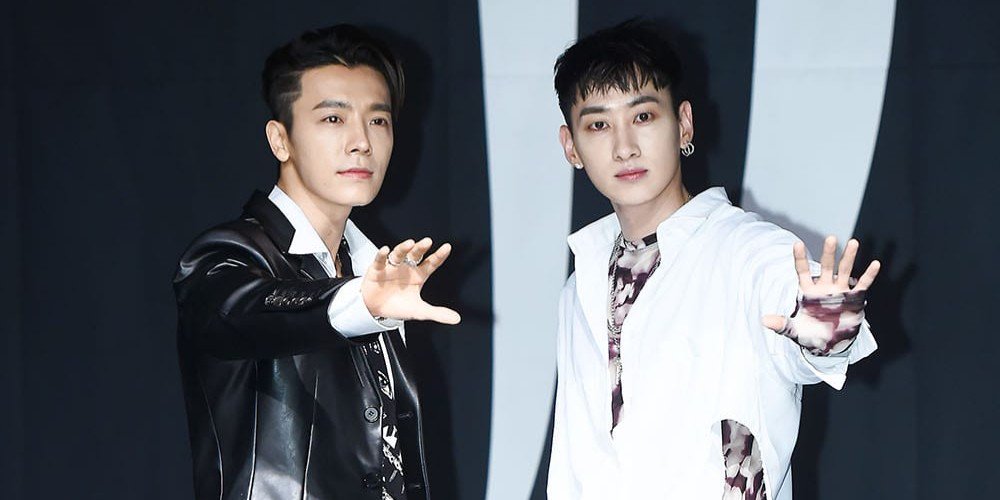 Super Junior D&E talked about performing with age.
On April 14, the unit with the members Donghae (33 Korean Age) and Eunhyuk (34 Korean Age) held a press conference for their new album 'Danger' and concert 'Super Junior D&E Concert 'The D&E.'
To the question asking if powerful performances are getting exhausting due to their older age, Eunhyuk said, "This year, we're turning 34 (Korean age) and I think we're still okay. But I did wonder, 'Will it be okay to run the concert with such difficult choreography?' Nowadays, I take good care of myself by taking supplements and wearing massage slippers."
Donghae also commented, "I'm okay too. I think Super Junior will be fine even when we're 45."