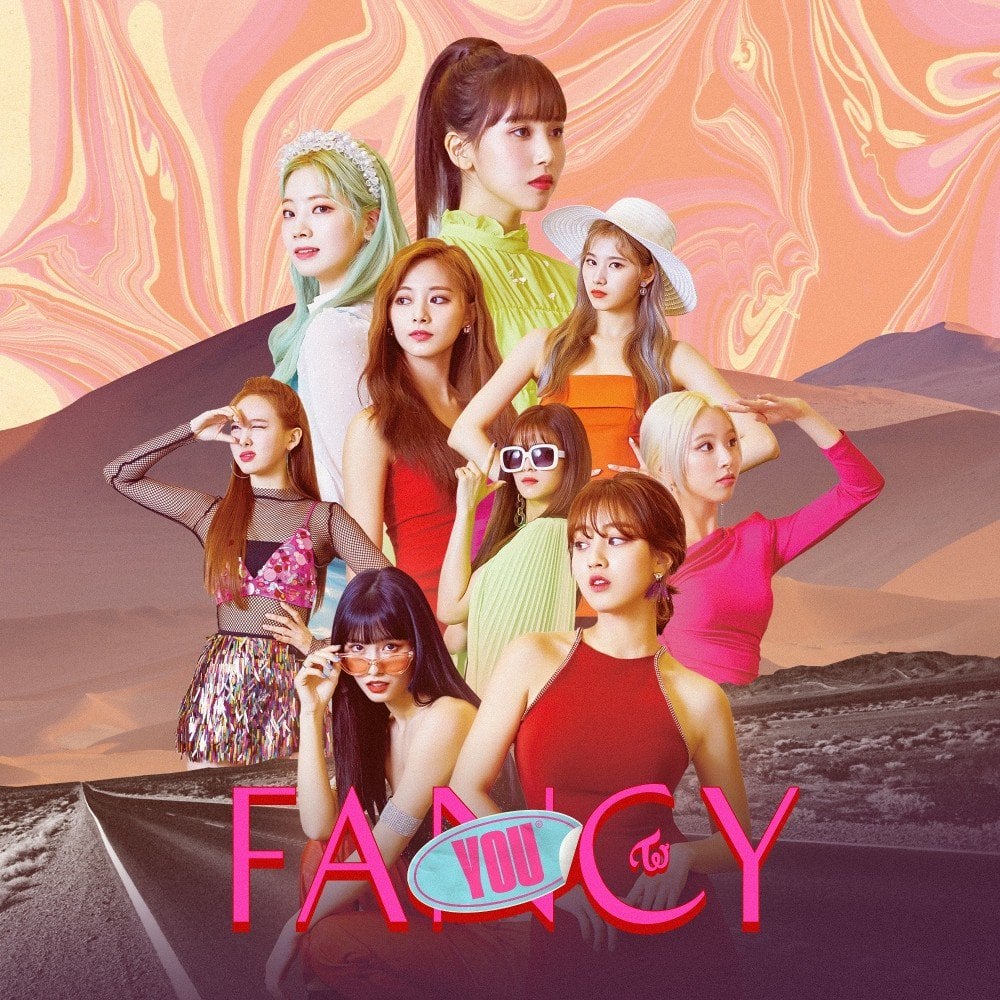 TWICE - 'FANCY YOU'
---
Track List:
1. FANCY
2. STUCK IN MY HEAD
3. GIRLS LIKE US
4. HOT
5. TURN IT UP
6. STRAWBERRY
TWICE just had their long-awaited comeback, 'FANCY YOU.' This one has 6 brand new tracks, and the title track (like many of their title tracks) was put together by producing duo Black Eyed Pilseung. But four of these tracks were written by the girls themselves. Jihyo penned the lyrics for "GIRLS LIKE US," Momo wrote "HOT," Sana wrote "TURN IT UP," and Chaeyoung authored "STRAWBERRY."
The title track "FANCY" is a stylish club banger. Although the cute callouts are here, and Sana and Tzuyu's work on the pre-chorus also gives it more of a TWICE-like feel. They don't have the cheerleader-style chants we usually hear, either. I like this. It's not only catchy, but it's also sweet as well. I love the pounding beat on "STUCK IN MY HEAD." They almost sound fierce here, which is definitely a different sound for these girls. It's pretty catchy, even if the English doesn't quite work. At times it sounds like they're saying "stuck in my hell." "GIRLS LIKE US" is a bright poppy tune, and little different for TWICE, because while there's an adorable rap, the tune actually has a little more heft to it. I particularly like the echo effects. It's got some R&B influences too and doesn't feel like a B-side at all.
"HOT" is more of a dance tune than the previous track. It's got some R&B influences, no doubt, but has a more modern feel during the chorus. The repetition really makes the song pop. There are the cute coos that TWICE is known for, too, which just makes it even better. And I got fooled by "TURN IT UP," but they didn't really leave enough room to be surprised when the acoustic tune turned into dance floor heaven. I really like some of the bold and brassy queen feelz I got with this tune. And sometimes it reminded me of a Girls' Generation tune. And yeah, I meant that in a good way. We finally come to "STRAWBERRY," and this tune is an outlier. It's not that it's so different -- it's another take on R&B -- but it's a unique one. And I love the harmonies in here. A very sweet song -- like... well... a strawberry.
Okay, this is not what I was expecting. Usually, with TWICE albums, you get a really good title track, and then some B-sides that wear thin after a bit. I haven't heard a TWICE album like this. That might be because they wrote the songs themselves. I guess their aim was to show a different side of themselves while still being cute, and I think they succeeded. So, is this a different direction for the girls? I hope so.
MV REVIEW
Watch the girls of TWICE in their newest MV, 'FANCY!'
This is a slickly-produced, CGI-drenched MV. From the very beginning parts, when Nayeon is seated on a diamond in the sea, to the silhouette of Dahyun against the city at night, to the girls dancing in a purple TRON-inspired environment, they wow you from the start.
And it doesn't let up there, with Momo on a swing all CGI wireframed and glowy and Tzuyu holding balloons that turn out to be planets as she stands on some kind of platform. And that's just the first verse!
The outfits are a change, definitely. In much the same way GFriend showed us their sexy bona fides in "Fingertip," now TWICE has gone the same direction. Fortunately, at least half the scenes have them wearing more brightly-colored pop princess outfits, but those other scenes did surprise me. They rocked the black, but it still took me by surprise.
Even some of the dancing seemed a bit fiercer. Not all of it, but there were scenes where they were confident and purposeful. Yes, it was still cute, but sort of a bizarre cross between cute and confident.
While I haven't been a fan of all their MVs, it seems like they pulled out all the stops on this one. From CGI-heavy scenes to dancing sequences, all of this was adroitly pulled off. And I was never bored. Fantastic.
Score


MV Relevance...........8
MV Production..........9
MV Concept..............9
MV SCORE: 8.6

Album Production.....9
Album Concept.........8
Tracklisting...............8
ALBUM SCORE: 8.3


OVERALL................8.5