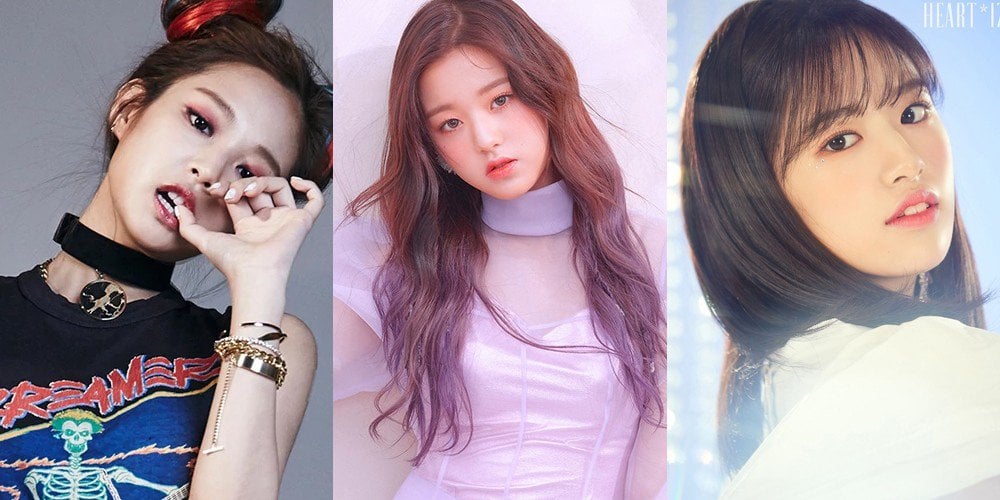 Jennie is the top girl group member in terms of brand value for April.

According to the Korea Institute of Corporate Reputation, BLACKPINK's Jennie was at the top of April's brand value analysis, followed by IZ*ONE's Jang Won Young and Ahn Yoo Jin. 105,274,195 pieces of data were examined from March 19 to April 20. Jennie had a total of 4,024,208 points, while Jang Won Young had 3,977,429 points and Ahn Yoo Jin had 3,389,343 points.

The rest of the girl group members ranked were, in order, Miyawaki Sakura (IZ*ONE), Kim Min Joo (IZ*ONE), Jisoo (BLACKPINK), Hyejeong (AOA), Jo Yoo Ri (IZ*ONE), Kwon Eun Bi (IZ*ONE), Jihyo (TWICE), Lee Chae Yeon (IZ*ONE), Choi Ye Na (IZ*ONE), Yeonwoo (Momoland), Kim Chae Won (IZ*ONE), Kang Hye Won (IZ*ONE), Momo (TWICE), Taeyeon (Girls' Generation), Yabuki Nako (IZ*ONE), Rosé (BLACKPINK), Lisa (BLACKPINK), Honda Hitomi (IZ*ONE), SinB (GFriend), Irene (Red Velvet), Nancy (Momoland), Sana (TWICE), Nayeon (TWICE), Sowon (GFriend), Seunghee (Oh My Girl), Jung Chae Yeon (DIA), YoonA (Girls' Generation).

Congratulations to all!