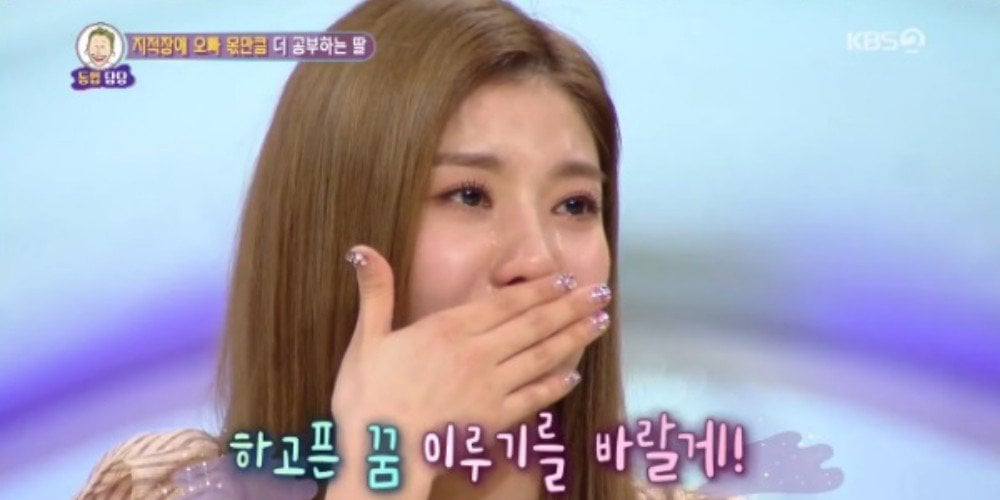 IZ*ONE's Kwon Eun Bi opened up about her personal hardships.
On the April 1 airing of KBS 2TV's 'Hello Counselor,' a mother shared concerns about her daughter who wants to drop out of middle school.
According to the mother, the daughter was a good student with excellent grades but she suddenly declared to drop out of school. She wanted to be homeschooled instead.
The daughter revealed she was overwhelmed by her mom who constantly pressured her to study. She also shared her older brother, who suffers from an intellectual disability, is another reason behind her dropping out. The daughter was hurt by people that treated her brother rudely. Meanwhile, her mother explained she just wanted her daughter to live a better life and the daughter also revealed she only wanted to show a good side.
After listening to their story, Kwon Eun Bi shed tears and said, "My mom also strongly opposed my dreams to become a singer. Just like your daughter, I also only wanted to show a good side to my mom so I didn't show it when I was having a hard time."
The idol continued, "Now, my parents are happy to see my genuine smile. I hope your daughter can do everything she wants without feeling pressured."