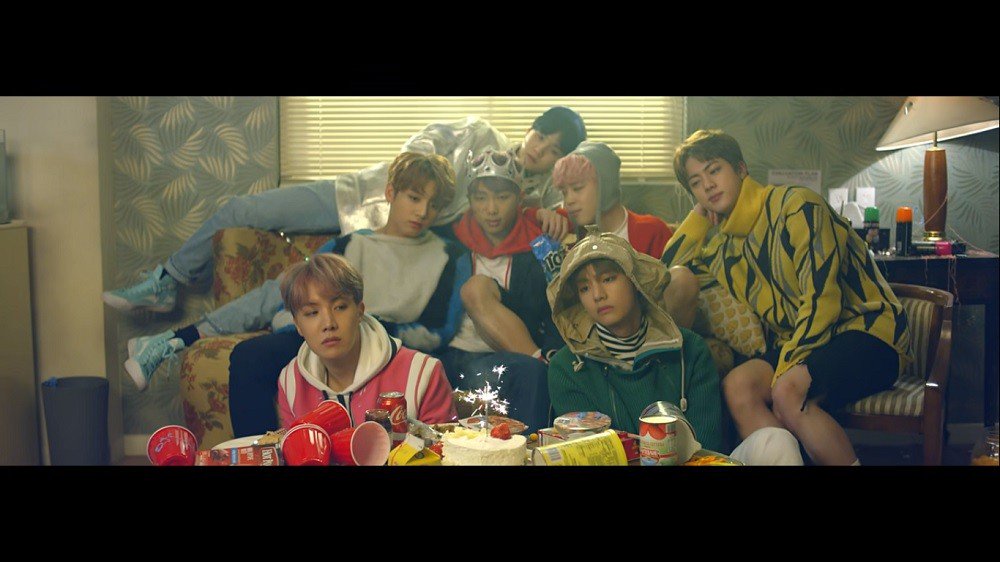 BTS' song "Spring Day" has reached 400,000 likes on MelOn.

"Spring Day" was first released by BTS in February of 2017, a memorable day also for MelOn when the song made an instant all-kill and crashed the website. A few months later, in July of that same year, the song surpassed 200,000 likes on the streaming site, becoming the first boy group to reach the number among other hit makers such as Bolbbalgan4, Park Hyo Shin, and Busker Busker.

Last year, in May 2018, "Spring Day" then reached over 300,000 likes, breaking the record that Busker Busker's song "Cherry Blossom Day" had previously set. As the most-liked song on MelOn, the song continued to amass 'likes' from listeners well into 2019.
When the song finally reached 400,000 likes just recently, netizens shared their opinions on the song:
"It always feels good to listen to Spring Day T___T"
"Spring Day is a 4-season song!! So good T_T"
"I never get tired of Spring Day no matter how much I listen to it...I think many people are listening to it nowadays because of the blooming season."
"I always get surprised when I see the genre of Spring Day as 'hip-hop' LOL..."
"This song is so good T___T I don't usually look for BTS songs to actively listen to, but this song is always on my playlist T_T"
"Spring Day is the best T____T it's really soothing and good to listen to during spring, in all seasons T_T"
Is "Spring Day" also one of your favorite BTS songs? Congratulations to BTS!