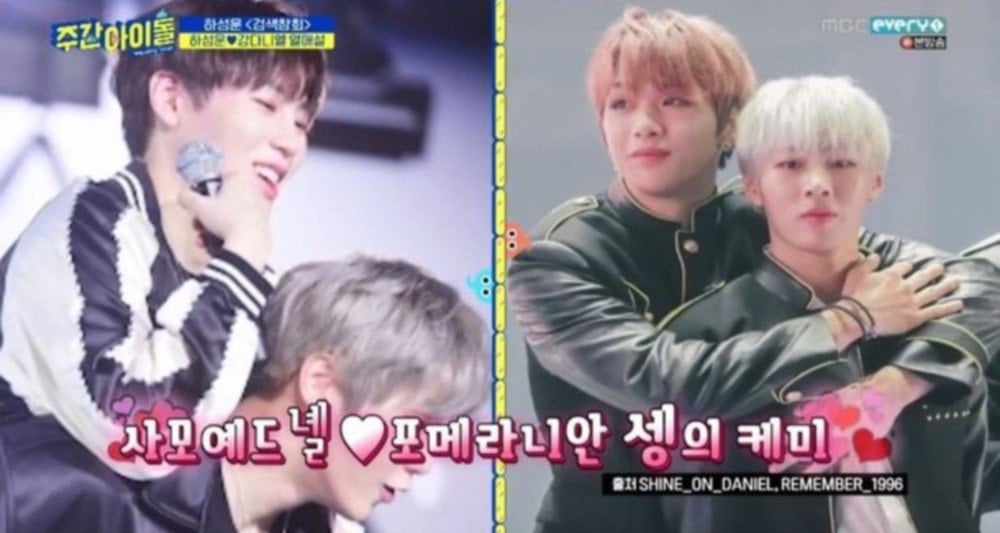 Ha Sung Woon explained his dating rumors with former Wanna One groupmate Kang Daniel.

On the March 6th installment of 'Weekly Idol', Ha Sung Woon featured as a guest to promote his solo debut song "Bird". Nam Chang Hee questioned, "In related search terms, 'Kang Daniel Ha Sung Woon dating rumors' shows up. Are you two dating?"

Ha Sung Woon laughed as he said, "I saw it too. That's why I looked through the search results too. Kang Daniel carried me a lot. He's kind of bigger than me, so he carried me around a lot. I think fans who saw that searched for it."

He then sent a message to Kang Daniel, saying, "Kang Daniel, we had dating rumors, but don't worry about it. I hope you're always healthy, do whatever you want, and succeed in whatever you do. Fighting."