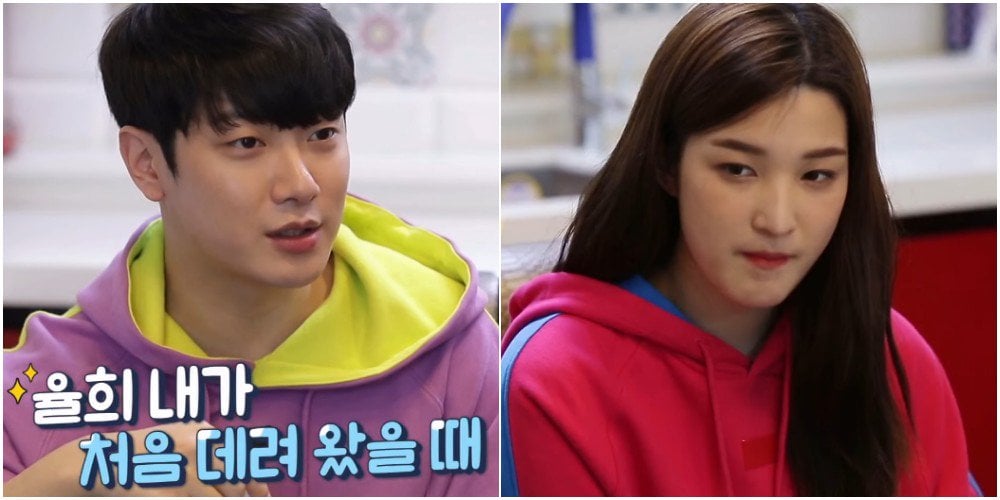 F.T. Island's Minhwan revealed his parents didn't like Yulhee at first.
On the March 13 airing of KBS 2TV's 'Mr. House Husband 2,' Yulhee shared she's on a diet because she'll be going on 'Happy Together 4' soon.
Minhwan's mom then advised she needs to have intriguing stories to gain screen time on the talk show. Minhwan shared a story idea, and said, "Mom, remember how you didn't really like Yulhee when I first brought her?"
Yulhee seemed very shocked, and asked, "Really?"

Minhwan's mom reacted startled and told Minhwan, "Hey! Don't say it like that. How could you say that here?" Minhwan responded, "I meant she should use that in a humorous way."
Minhwan's mom tried to lighten up the mood by jokingly saying, "Just say your mother-in-law is mean to you and your husband is not good."
Yulhee laughed but Minhwan shocked her again by revealing his dad has once talked bad about her. He said, "Dad said something because Yulhee just went downstairs after eating (without cleaning up)." Minhwan's mom explained, "It's not like that," and tried to cheer up Yulhee.