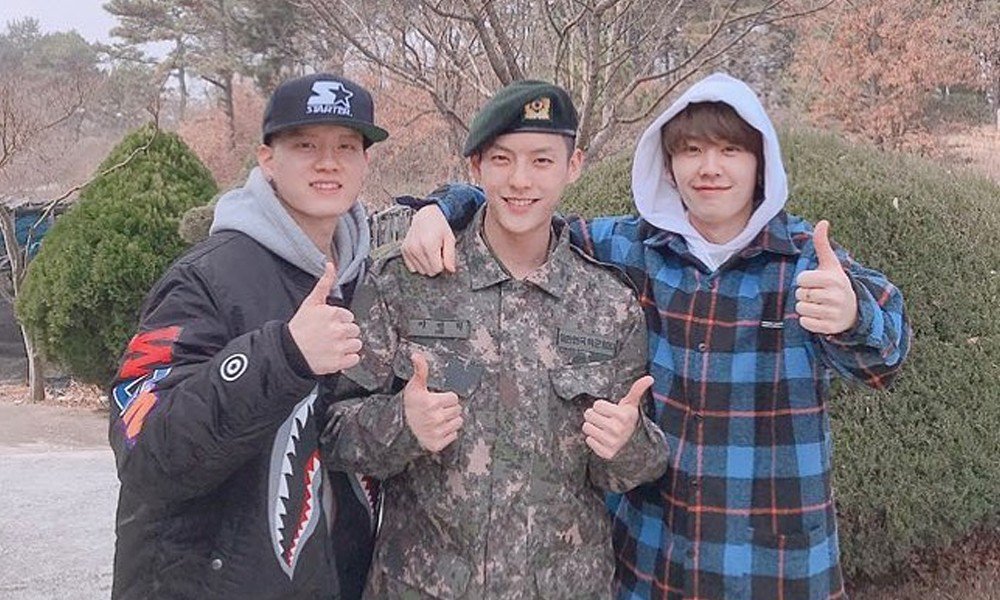 Minhyuk took some time from his recent military enlistment to connect with his fans!

On March 31, the BTOB member took to his personal Instagram account to share an image of him in his uniform, joined by groupmates Peniel and Ilhoon. The accompanying caption read: "Hello, everyone! I've been doing well!" He ended the message with a playful wave emoji.

His Instagram followers responded positively to the image by offering words of support and expressing relief that he has been well taken care of since his enlistment back on February 7.

Meanwhile, Minhyuk and fellow enlisted BTOB members Eunkwang and Changsub will be releasing a special digital single "Sorry" on April 5.
Check out Minhyuk's Instagram post below!