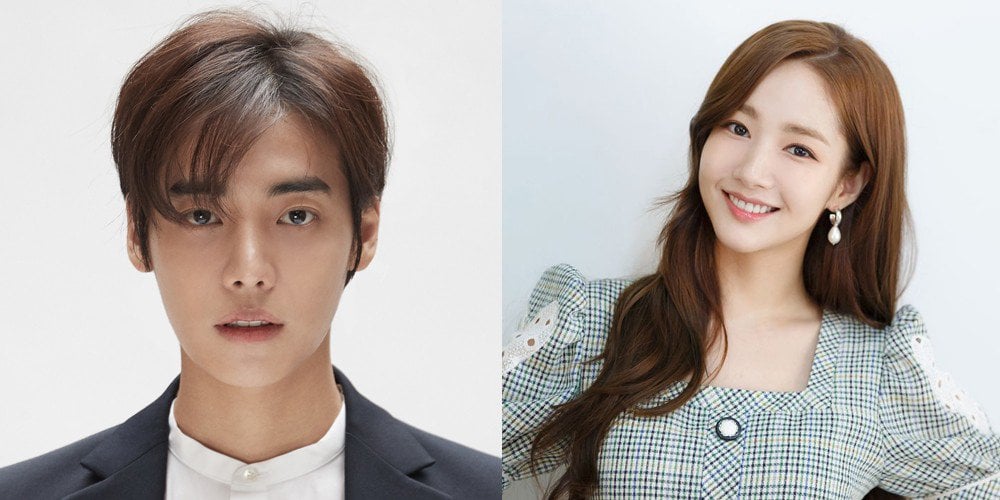 If you've been missing out on all the news about tvN's new idol fangirl drama 'Her Private Life', you've got some catching up to do because the drama has just announced some more key cast members!
As previously reported, 'Her Private Life', based on a webtoon of the same name, tells the story of a woman who is a perfect, hardworking art curator out in the real world, but at home, she transforms into an obsessed idol homemaster - fangirl-ing day and night over her ultimate bias. Actress Park Min Young has been cast in the role of the female lead Sung Duk Mi, alongside her male lead partner Kim Jae Wook as Sung Duk Mi's boss Ryan.
Furthermore, tvN revealed on February 27 that actors Ahn Bo Hyun, Park Jin Joo, Jung Jae Won (ONE), and Hong Seo Young will be joining the supporting cast of 'Her Private Life' to each add their own, unique flares to the storyline!
Rookie actor ONE has been cast in the role of the one and only, most popular visual member of the hottest idol group White Ocean - named Cha Si Ahn. Next, Ahn Bo Hyun takes on the role of Sung Duk Mi's childhood friend Nam Eun Gi, the owner of a judo gym. Actress Park Jin Joo plays Sung Duk Mi's best friend Lee Sun Joo - the owner of a cafe inside Duk Mi's art museum. Finally, Hong Seo Young plays a trending and beautiful artist named Choi Da In, a former classmate of Ryan's.

Excited for 'Her Private Life', about to become all K-Pop fangirls' favorite drama of all time? It's scheduled to premiere after currently airing series 'Touch Your Heart' on Wed-Thurs!