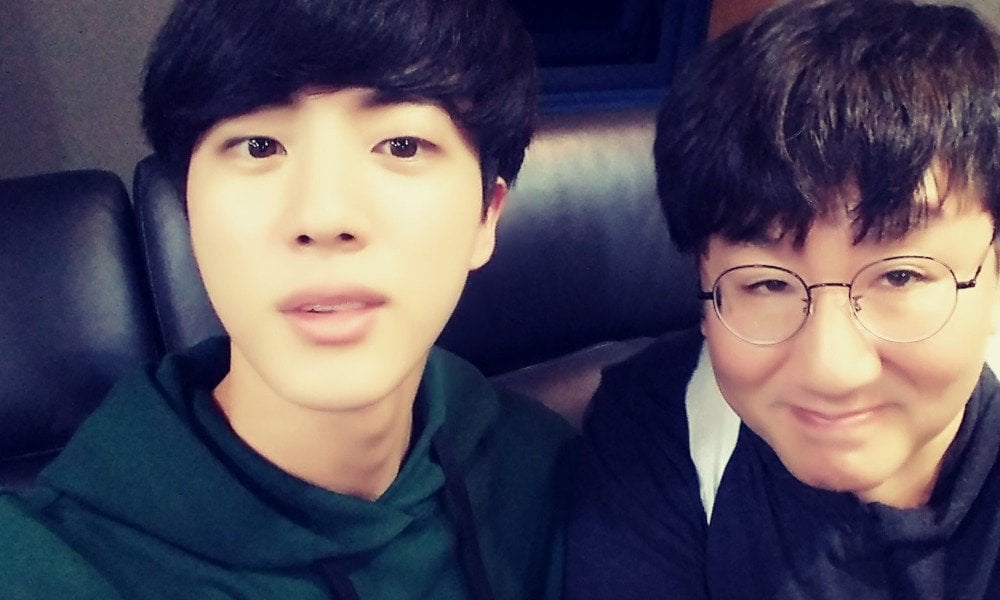 Bang Si Hyuk said 'no' to mukbang.
On February 26, BTS went on Naver's 'V Live' in celebration of the '2019 Global V Live Top 10.'


The members discussed the different types of live broadcasts they want to try in the future. Jin said, "There's something I tried doing 2 months ago. It was 'Eat Jin' with Bang Si Hyuk PD-nim. But I was rejected."
'Eat Jin' is Jin's mukbang (eating broadcast) where he enjoys various delicious meals on a live airing.
Meanwhile, Jungkook shared he wants to bike to Busan, while SUGA revealed he wants to go to space on a space shuttle.