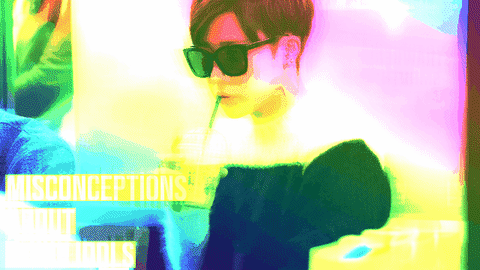 When you think of K-pop idols, some have an idea that's formulated. One might think that your bias idol is an innocent angel but that that's not always the case. Here are some misconceptions about K-pop idols.
All idols are as wealthy
It's certainly true that there are some very wealthy idols in the K-pop industry. However, this is not the case for many idols. It can take years to earn a decent salary partially due to the "break even" system that is implemented by many entertainment companies. After debuting, idols must earn back all of the money a company invests during the pre-debut period.
All idols originally wanted to be part of a group
This may come as a surprise to some, but not all idols wanted to be part of a group. In fact, some trainees did not join their companies to sing or dance, but rather to model or act. Entertainment companies put together members that they think will fit a particular group image, regardless of a trainee's original desires.
Idols would be better off if they left their entertainment company
Many fans encourage their favorite idols to leave their entertainment companies and form their own companies. However, many idols have a good reason for remaining under their respective labels. Often times, staying with the company is the best choice for an idol. Entertainment companies have many connections and resources that individual idols do not have immediate access to.
Idols can't sing and rely on autotune
This is a huge myth that is unfortunately considered true by many people who do not know K-pop. While it is true that vocal editing plays a part in music production, vocal editing is the standard not just in K-Pop, but in all other music industries. Furthermore, there are countless idols who have amazing vocals, although the songs they sing don't always help to showcase the full extent of their capabilities.
Idols are not real artists
Many people condemn K-Pop idols, claiming that they are simply manufactured by entertainment companies. The K-Pop trainee life is infamous for its hardcore system consisting of long hours of training and other brutal hardships. However, top celebrities including Britney Spears and Ariana Grande have undergone a similar process. In addition, many idols like Big Bang's G-Dragon and iKON's B.I. write their own songs and produce their own music – and even if idols don't take part in the music production process, they are still just as talented.
All idols do plastic surgery
It is true that some idols touch up parts of their face to enhance their features. However, many idols are natural beauties. While people suspect that K-pop idols achieve their visuals solely through plastic surgery, this assumption is not true in many cases!
All idol group members are close
There are many group members who are close to one another but that's not always the case. Some can't really stand one another and have more of a "working relationship" than a friendship.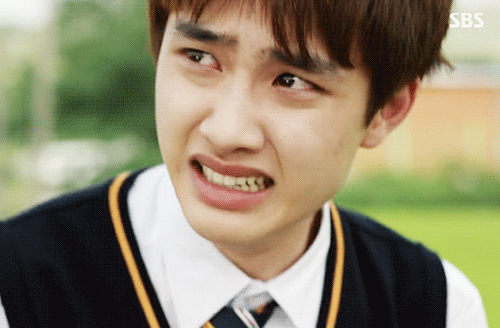 Idols can't act
Ok, some idols are really bad at acting (I won't name specific names) but that's not always the case. Some idols are excellent actors, sung as Kyungsoo.