EXO former members TAO and Kris (Wu YiFan) finally break the wall and seen hugging each other @ Dragon Tv's New Year Eve Concert.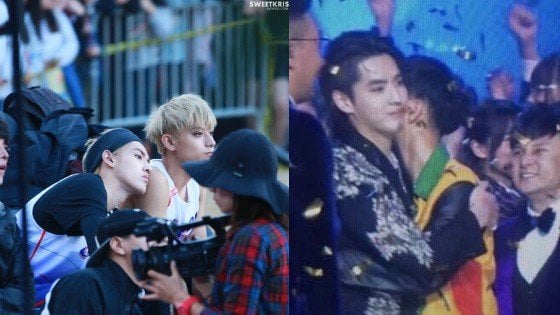 After his departure from EXO in 2015, Tao had expressed himself in an interview with SINA ( Chinese media outlet) in Los Angeles stating that his regret for his anger at Kris. During the interview, Tao shed tears while discussing the misunderstandings people have of him. Tao also opened up about the reason why he left EXO, describing how when he was injured.
Tao revealed later that he was in contact with EXO former member Luhan, but had not spoken to Kris yet and was in Dispute that Kris won't forgive him.
They are now following each other on social media platforms like Weibo and Instagram.
Check out this video of them at the event: