2018 has been a whirlwind of new music, new groups, videos, performances, and more in K-pop. It was definitely a huge year for the genre, and bigger year for the people involved, however, some weren't always clear about what was going on! Here are 7 of 2018's most confused K-pop netizens:
7. Why Don't You Know?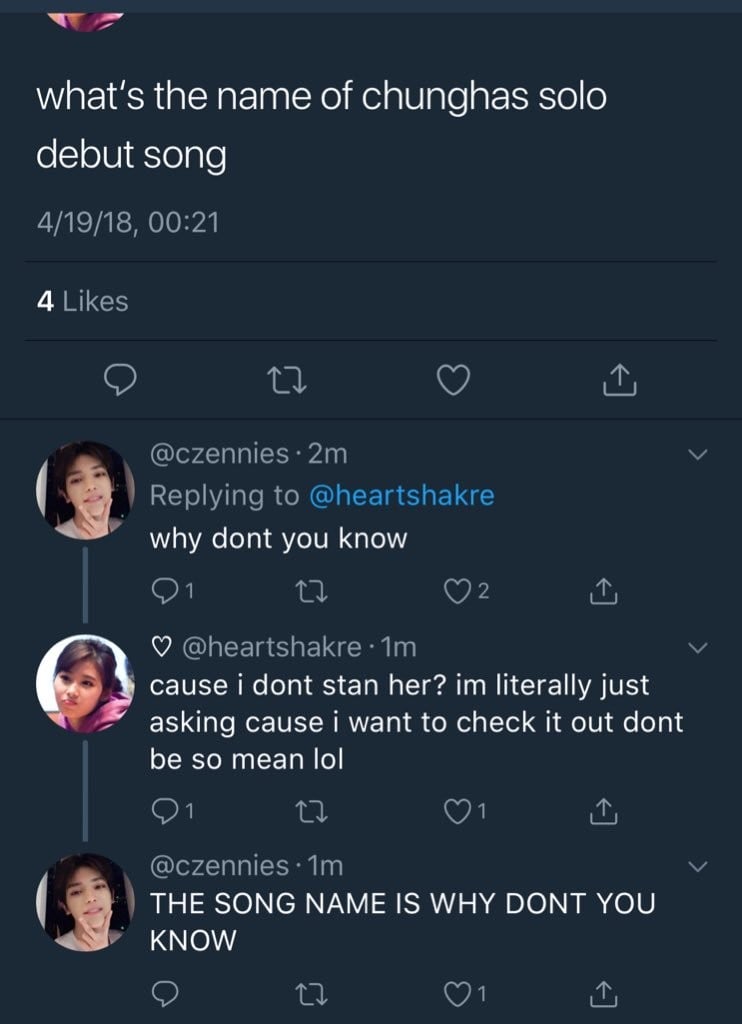 That feel when you're asking for a song name and you get the answer, but you didn't realize that the response was the song name.
6. He's BI? or B.I?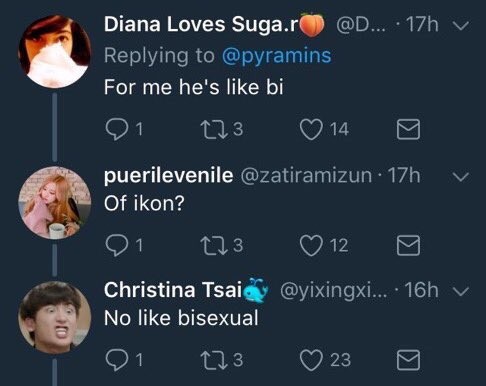 Okay, to be fair, this one was genuinely confusing, even for us! Are we assuming his sexuality? Or that he's B.I from iKON?
5. Anime... what?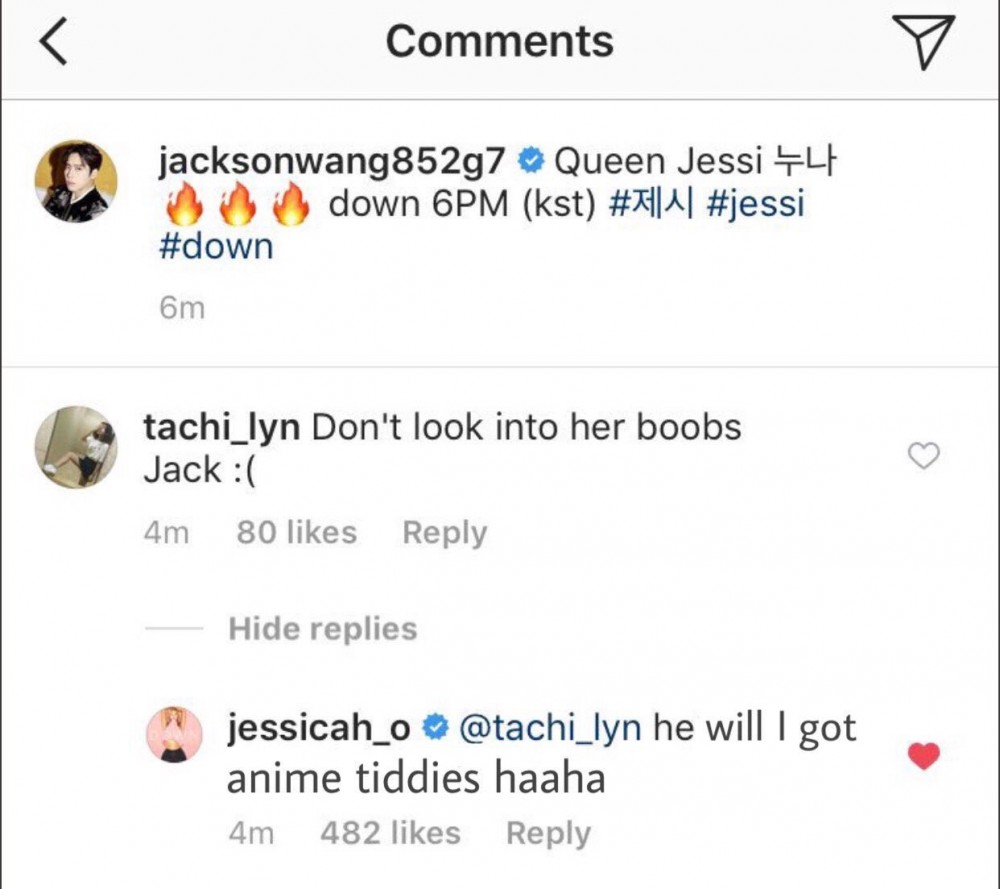 Don't you ever feel like the artist themselves sometimes break the fourth wall and remind us that they're just people too? This iconic reply from Jessi left fans laughing and confused all across the internet.
4. No need to be rude!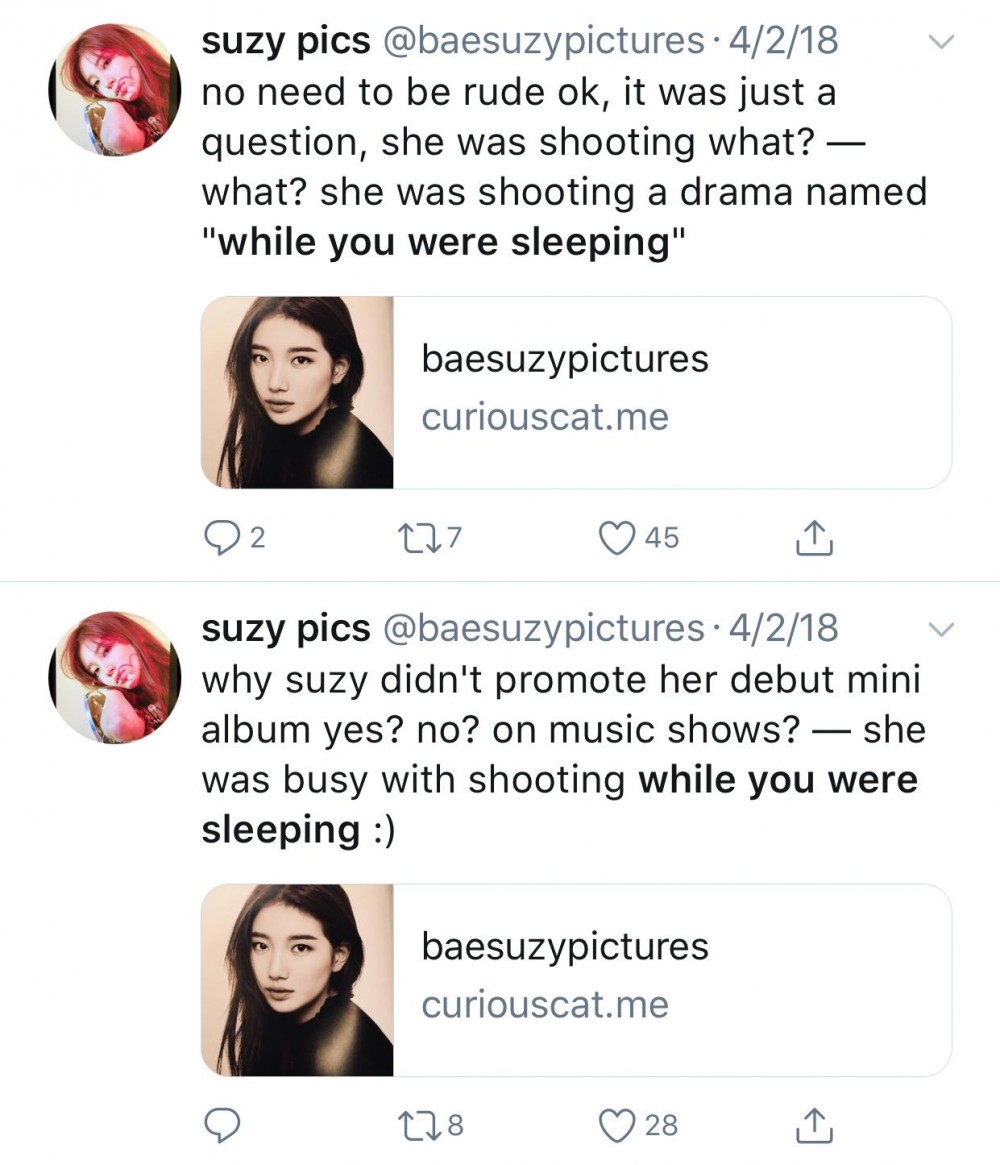 Another very confused netizen who did not know that the drama Suzy was filming was called 'While You Were Sleeping.' We understand the confusion though, we probably would have scoffed at the rudeness, too!


3. Momo's real name?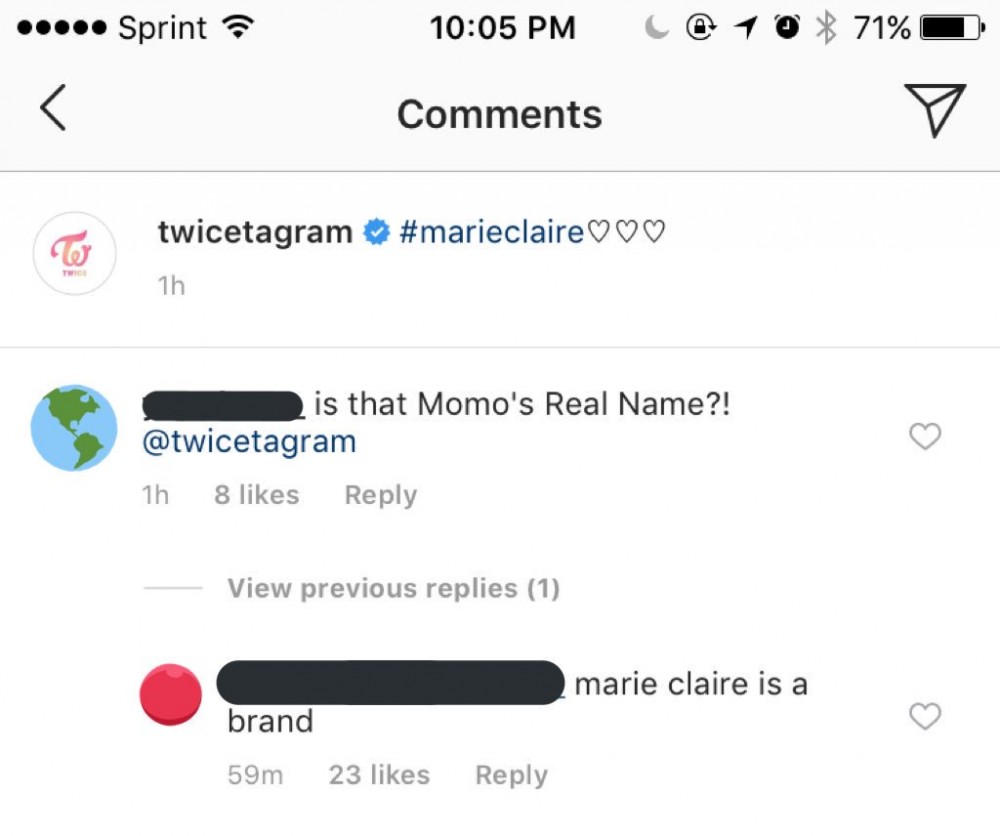 To be fair, we suppose not everyone knows that 'Marie Claire' exists as a magazine and brand. But Momo's name? Really?
2. Naruto or Produce48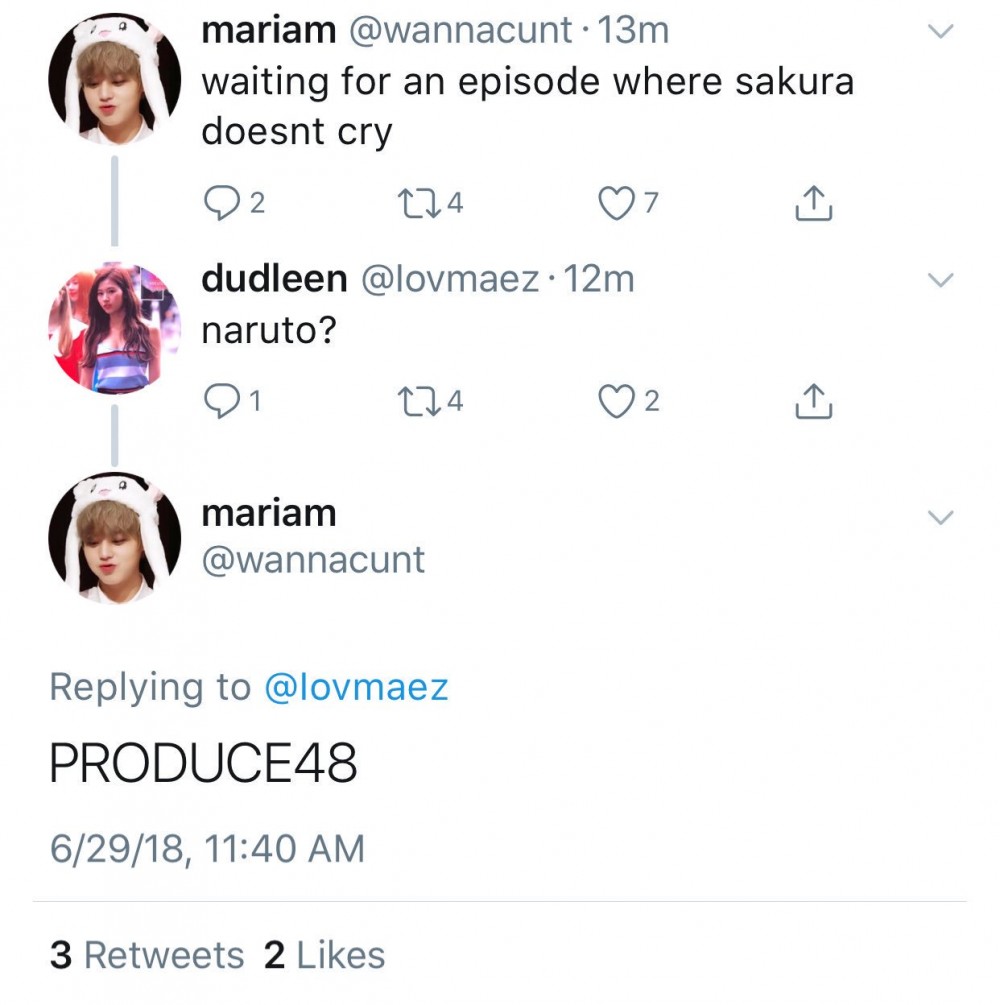 To be fair, it's really hard to tell whether you're talking about Sakura from 'Produce 48' or Sakura from 'Naruto.'
1. Problematic or not?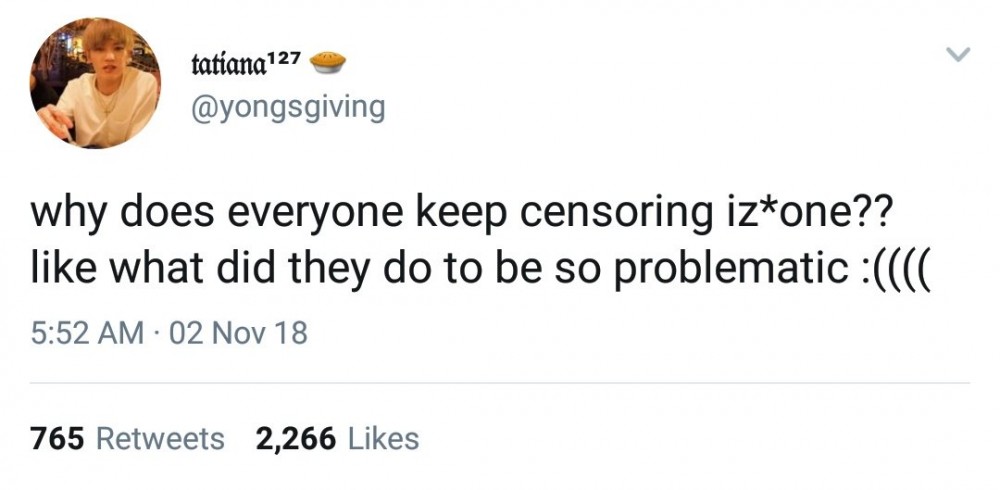 Someone has taken the censorship of problematic groups a bit far...without realizing that their legitimate group name is IZ*ONE.