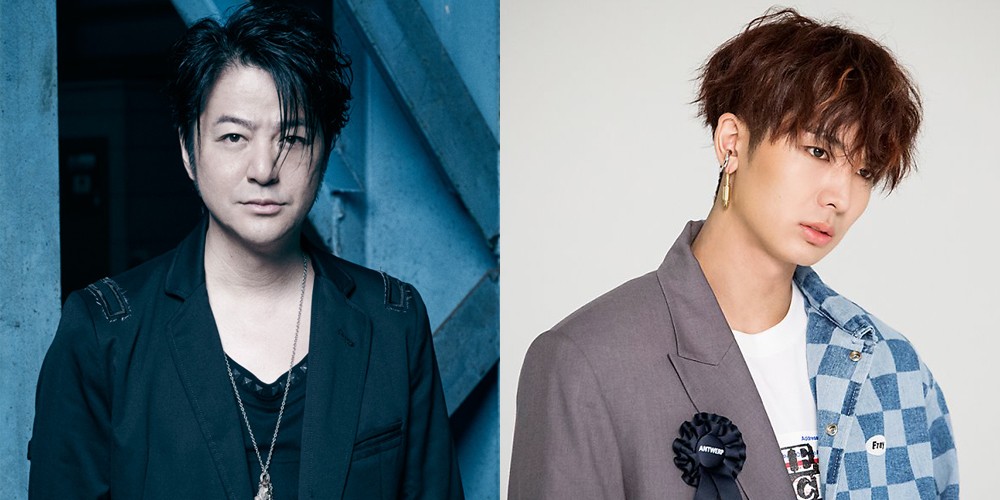 Veteran vocalist Teru of the J-rock band Glay gifted the boys of Pentagon with a song for their major debut in Japan!
While Pentagon have released Japanese versions of their Korean tracks in Japan, this will mark the group's 1st original Japanese single debut. The collaboration between Pentagon and Glay's Teru came about per member Yuto's request, as both Yuto and his parents have been longtime fans of Glay.
Yuto revealed, "Pentagon's major Japanese debut was confirmed, and while discussing our debut song with the members, we concluded that we would ask a Japanese composer for our first and only major Japanese debut song in order to create an opportunity for more people to get to know us and see our capabilities. That's when I thought of Teru from Glay, whom I've had to chance to meet with several times, and I asked for the favor. He accepted so willingly, and more than anything, when Teru asked me, 'Won't you write the rap lyrics yourself?', it was like a dream. All the members love the song that Teru wrote for us, 'Cosmo'. We want to show our fans as soon as possible."
In addition, Glay's Teru added, "I tried to express the relationship between Pentagon and their fans in this song. The Japanese fans are further apart from Pentagon, but they are always thinking about them and waiting for them, and the sentiment felt similar to a long distance relationship."
Pentagon's Japanese original debut single "Cosmo" is set for release in February of 2019.