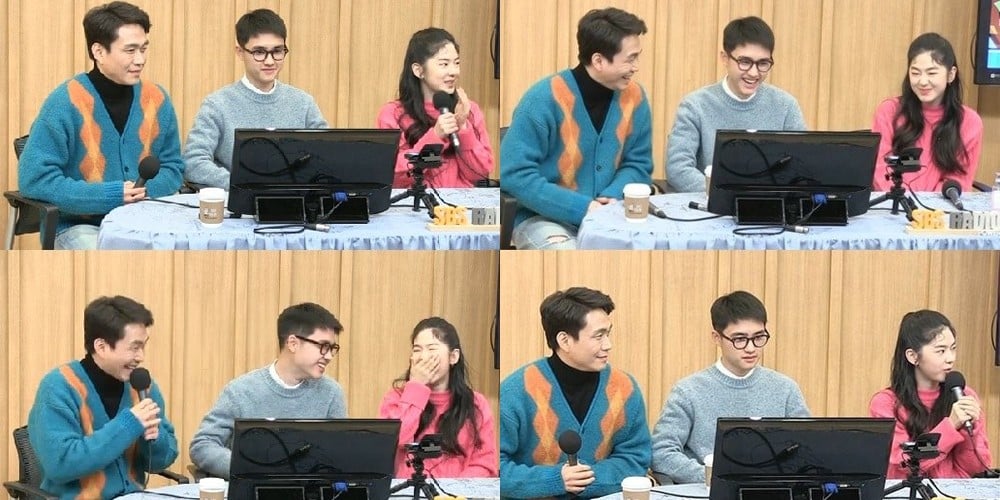 On December 18, EXO's D.O, actor Oh Jung Se, and actress Park Hye Soo appeared as guests on SBS Power FM's 'Cultwo Show'!
The three stars will be greeting viewers with their upcoming film 'Swing Kids' soon - a film about tap dance! During the radio broadcast, D.O, Oh Jung Se, and Park Hye Soo discussing learning to tap dance for their movie for over 5 months. D.O. said, "I thought, 'I should be able to do it to some extent,' when I first started. However, the genre was completely different from my EXO promotions." Here, Oh Jung Se added on, "At first, I was looking forward to it because I heard that an EXO member would be coming. I thought, 'I'm screwed,' but it turned out that all three of us were on the same level. We started at 0."

The 'Cultwo Show' DJs then observed that actress Park Hye Soo first made her debut through 'K-Pop Star 4', but she now promotes almost exclusively as an actress. When asked if she still has an interest in a musical career, Park Hye Soo replied, "I was a student who loved singing [during 'K-Pop Star 4']... I don't know when the time will come, but some time in the future, I will definitely let the world hear my music."

Do you remember Park Hye Soo from 'K-Pop Star 4'?