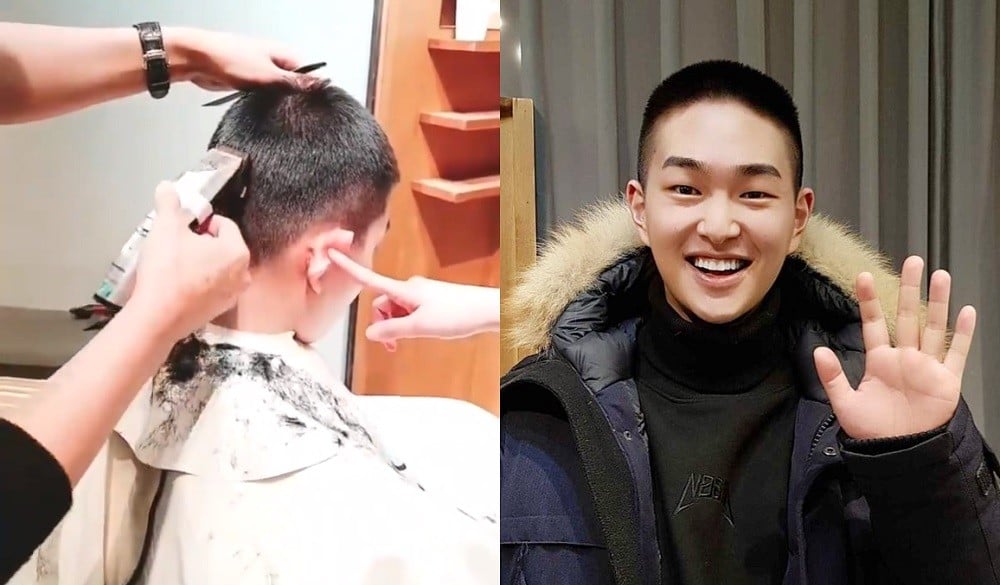 SHINee's Onew is getting ready for his military enlistment!
On December 10th, Onew shared a
getting a haircut, along with a handwritten letter and a photo for his fans.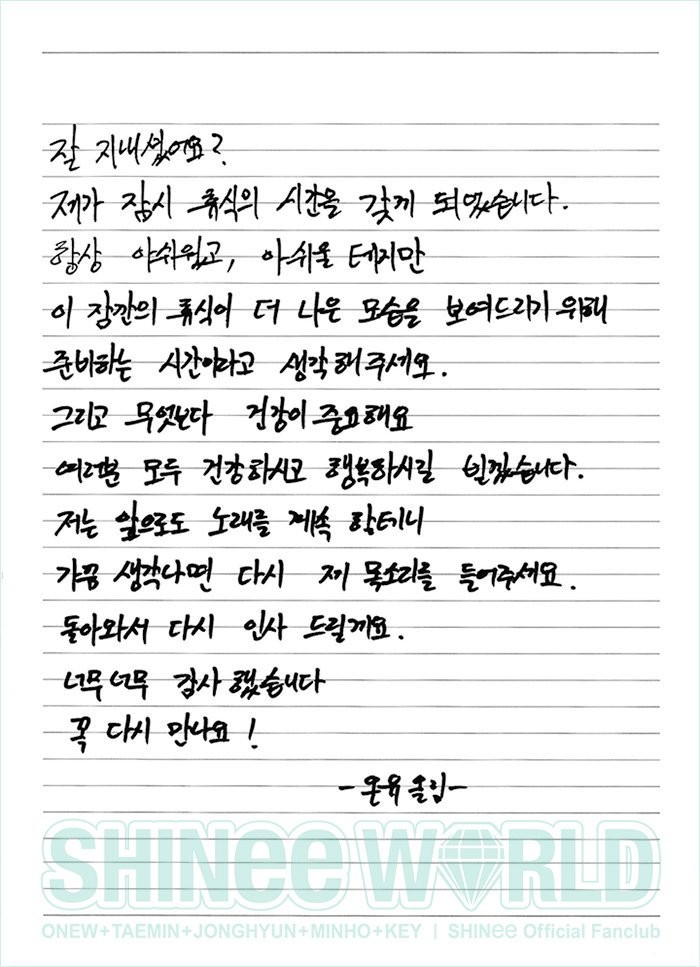 In the letter, he wrote:
"How are you?

I have been bestowed a period of rest.
I was always felt sorry (regretful), and will always feel sorry,
but please treat this time as a moment for me to prepare a better version of myself to you all.
And, most of all, health is important.
I will wish that all of you are healthy and happy.
I will continue to sing
so, if you think of me from time to time, please listen to my voice.
I will greet you again after I return.
Thank you so, so much.
See you again!"
Recently, Onew has released his 1st solo album 'Voice', featuring the title track "Blue". Check out the MV here, if you haven't already!

Any last messages you would like to leave for Onew?