NU'EST W
's hi-touch and photo event has ultimately been canceled.
The unit with the members Ren, JR, Baekho, and Aron were scheduled to hold a hi-touch and photo event in Japan on December 19-20. According to fans, the scale of the event was too large and also, in the past, NU'EST has been "abused" at such events with excessive skinship. In order to protect the artist from such an incident again, fans got together for a protest.
Fans covered the Pledis Entertainment building with post-it notes, demanding the cancellation of the event.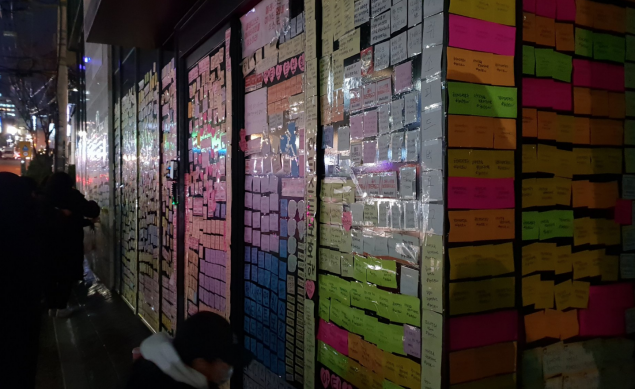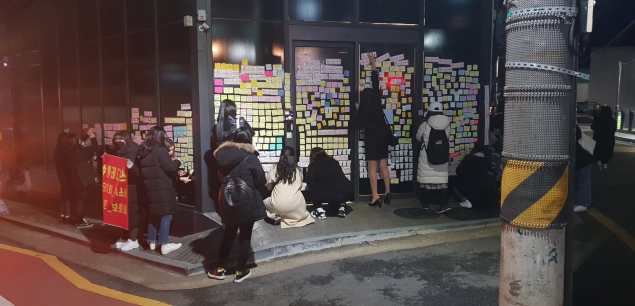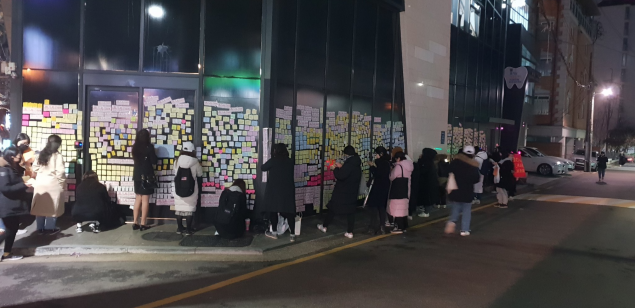 In response to fans' strong opposition, Pledis Entertainment ultimately canceled the event. The agency stated, "We have decided to cancel all events and schedule. We apologize for causing concerns to the fans with this event. Please give a generous understanding."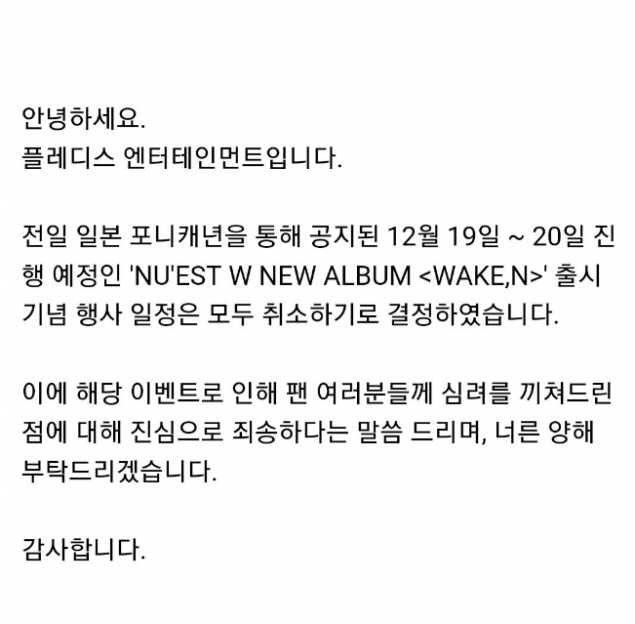 Following the cancelation announcement, the fans returned to the Pledis Entertainment building to retrieve the post-it notes.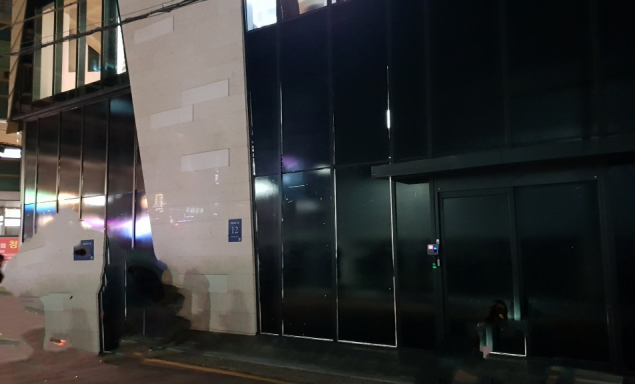 Meanwhile, NU'EST W is in promotions for the final album 'Wake,N.'