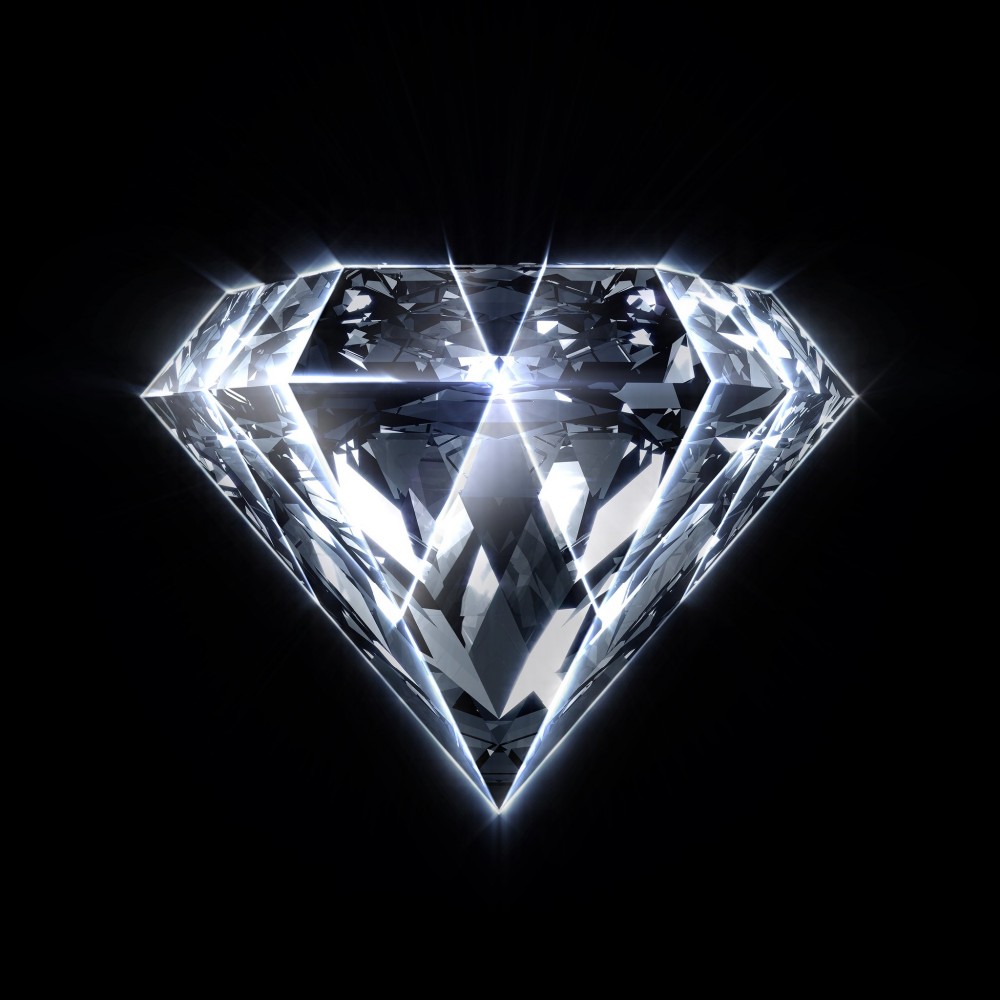 EXO – 'LOVE SHOT'
---
Track List:
1. Love Shot
2. Tempo
3. Trauma
4. Wait
5. Sign
6. Ooh La La La
7. Gravity
8. With You
9. 24/7
10. Bad Dream
11. Damage
12. Smile On My Face
13. Oasis
14. Love Shot (Chinese Ver.)
15. Tempo (Chinese version)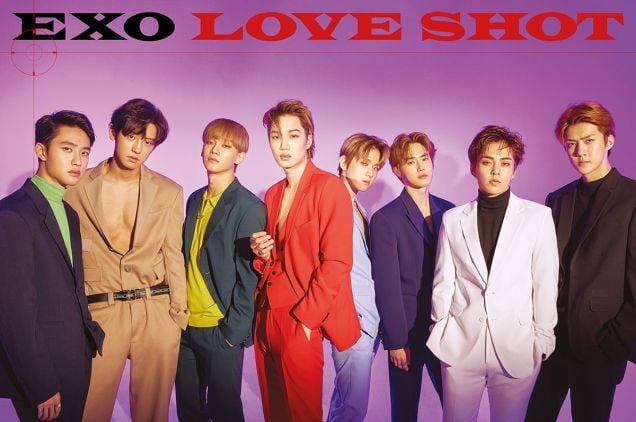 EXO apparently didn't mess up their tempo. Their fifth album 'Love Shot' is an international smash! The album has hit #1 on iTunes charts in an incredible sixty different regions around the globe. Not only that, but it charted at #1 on domestic sales charts including Hanteo and Synnara, not to mention being a top-selling album at different retailers. The single reached #1 on Melon, Bugs, and Naver Music as well. Chanyeol and Chen co-wrote the lyrics to the lead single "Love Shot," and Bazzi participated in composing the tune. There are three brand new songs on the repackage, in addition to all the songs from 'Don't Mess Up My Tempo.'
"Love Shot" has some pop R&B elements, as well as a reggae influence. Sehun and Chanyeol add some edginess with their rapping, not to mention an emotional bridge by D.O and Suho. I'm not too much of a fan of the way the song ends, however. There was kind of a buildup during the main verses that wasn't really addressed. It just had the chorus at the end, and I felt that weakened the song. Now "Trauma" wears its R&B influence on its sleeve. A lavish production, it's a club banger from start to finish. It's got a quicker tempo than "Love Shot," and promises a very different ride. It's sleek as well, slithering in and out of your speakers like a snake.
"Wait" is a lovely wintry ballad played entirely on acoustic guitar. It's very tender, raw, and emotional. And it takes some guts to have your voice exposed like that. There didn't seem to be a lot of production thrown at this, it appears to be real and in the moment. It's very convincing. The Chinese version of "Love Shot" isn't all that different from the Korean version, as you might expect. It sounds a little different to my ears but then I heard the song first in Korean.
If the original album was missing something it was probably these songs. These songs not only go quite well with the original LP, but they are appropriate for the winter season as well. So give these songs the love they deserve and give them a shot as well.
MV REVIEW
The MV switches locations between a gas station and a more ostentatious crib. You could almost say that one leads to the other as there are scenes featuring money as well. Raking in the cash over shady business deals? Perhaps.
Now when they change locations they also change their apparel as well. At the gas station, they were in normal street clothes. Fairly casual with the occasional loud design that we've come to expect from K-pop. When they switch to the mansion, they're all in suits or at least more formal clothing. It's a distinction not to be lost because it figures into the narrative.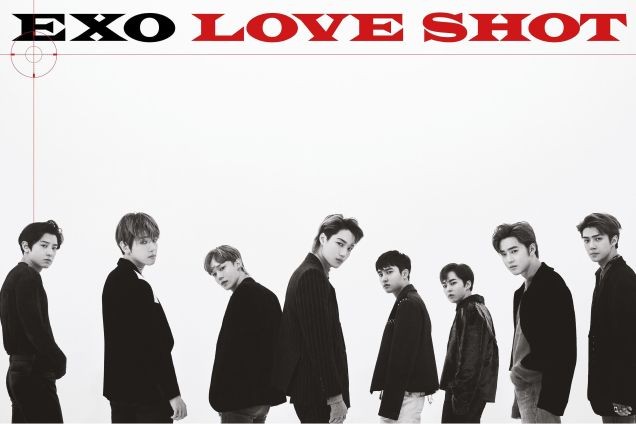 Because eventually, they do end up in a shootout. And the red cube from "Tempo" also makes an appearance. This kind of thing is fun when you make connections to the album that you're repackaging and also have a narrative of sorts. I love that kind of stuff, which is likely why I got a kick out of this MV (plus -- I love cinematic gunfights).
This video held my attention throughout. Paired with a kick-ass song and striking visuals, I give this an enthusiastic thumbs up.
Score


MV Relevance...........9
MV Production..........9
MV Concept...............9
MV SCORE: 9.0

Album Production.....8
Album Concept..........8
Tracklisting................8
ALBUM SCORE: 8.0


OVERALL.................8.5