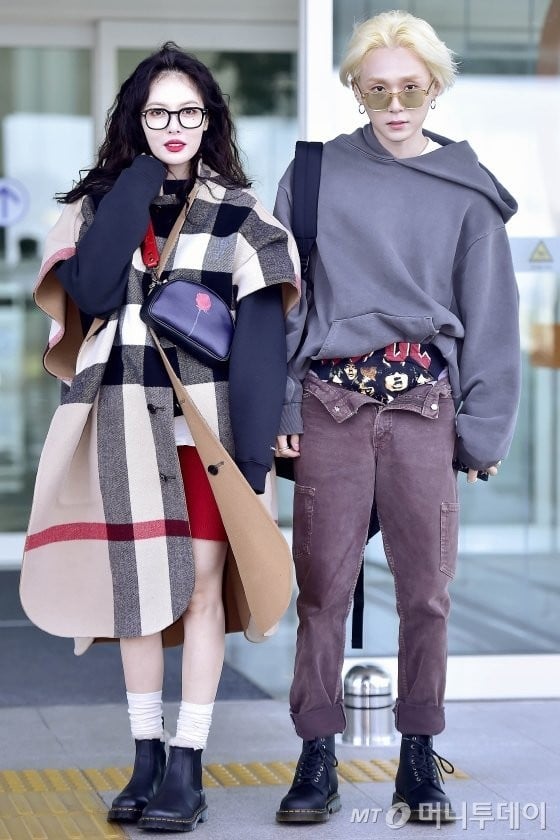 HyunA and E'Dawn are gaining attention for their unique airport fashion. HyunA and E'Dawn went to France for their couple pictorial on December 8th.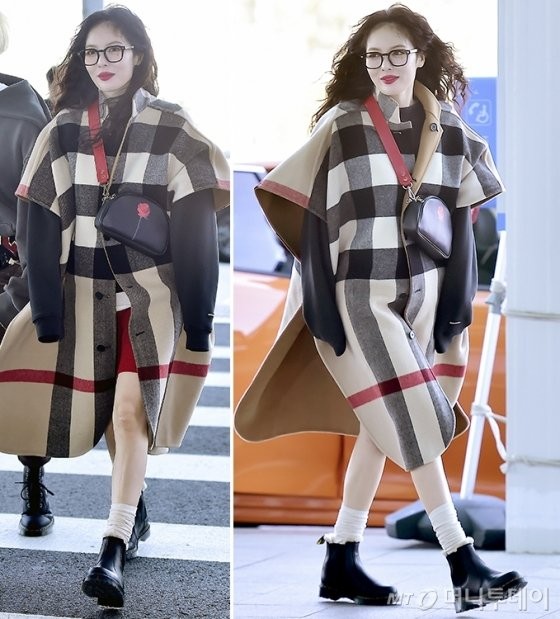 On this day, HyunA finished a fierce look with her big checkered pattern reversible poncho and boxy black sweatshirt with a red miniskirt and matched it with Chelsea boots. She gave a warm look with her ivory socks shown above her ankles. She finished with a short red-strap bag with a rose print to show a cute point to her outfit. Her glasses also stood out with her red lips and white face.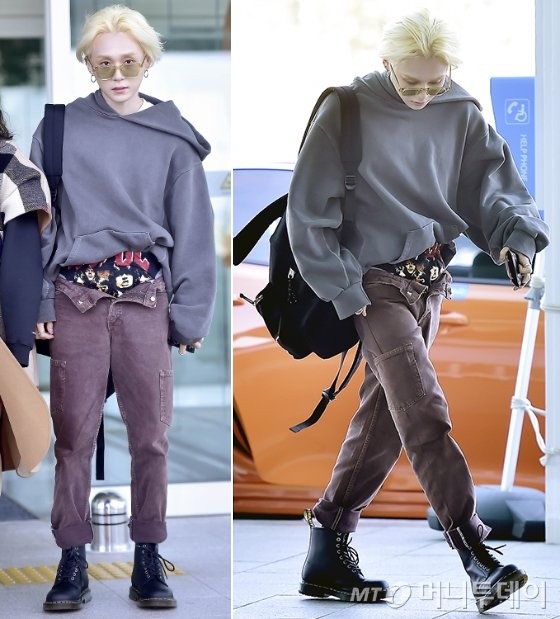 E'Dawn wore a boxy gray hoodie and unique cargo pants that seemed to flow down. His pants were unbuckled wanting to show his trousers and matched it with black walker boots. He also wore a big backpack on one shoulder and yellow-tinted sunglasses that finished his chic look.
What do you think about their airport fashion?