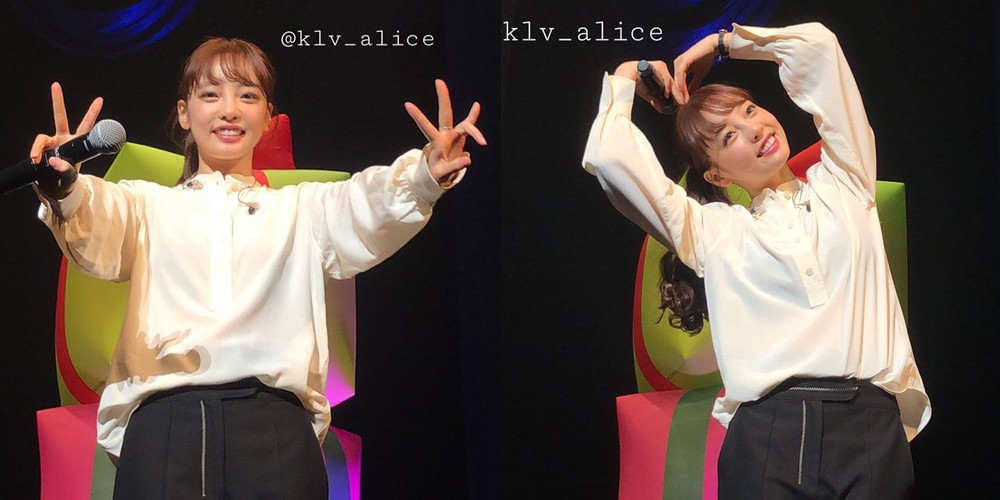 Hara spent time with her Japanese fans for the first time since her dating violence scandal back on December 24 in Kanagawa.
During this fan meeting event, Hara prepared a handwritten letter and read it in front of the audience, beginning, "This year, there were a lot of events from happy ones to sad ones. Even when I thought, 'It's all over,' those who encouraged me with words like 'Fighting!', 'I'm always cheering for you!', 'Have strength!', and more were my fans. I would like to express my sincere thanks to you all."
While reading through her letter, Hara couldn't help but shed tears, overcome with emotions. She then added on, "There are still things I need to resolve, but I will put even more effort for the fans who have been waiting for me all this time."
Also during the event, Hara performed a medley of KARA songs and also updated fans on her friendship with the KARA members, by showing recent photos with Nicole and Jiyoung.
Finally, Hara revealed, "I will continue to promote actively in both Japan and Korea. I will do my best so that I can give you strength. "

Best of luck to Hara in her future activities in 2019.