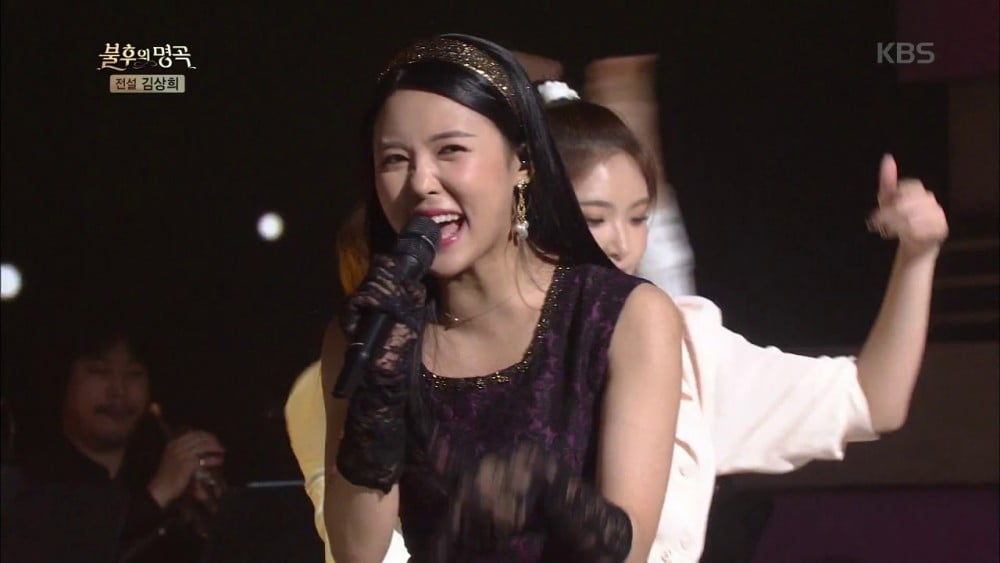 Girl group Matilda brought show tune vibes to the December 15th installment of 'Immortal Song'.

On the special dedicated to Kim Sang Hee, Matilda featured as guests for the first time in 2 years and covered Kim Sang Hee's beloved hit "Ulsan Big Baby". The girl group took the classic trot track and turned it into an upbeat musical number, and their energy was overwhelming throughout their performance. Legendary artist Kim Sang Hee commented, "I felt like the stage was too small for them. They were so confident... Thank you for giving another life to 'Ulsan Big Baby'."


[Spoilers Below]






Despite Matilda's amazing performance, it was Romantic Punch who took the final win with 429 points. What are your thoughts on Matilda's performance?