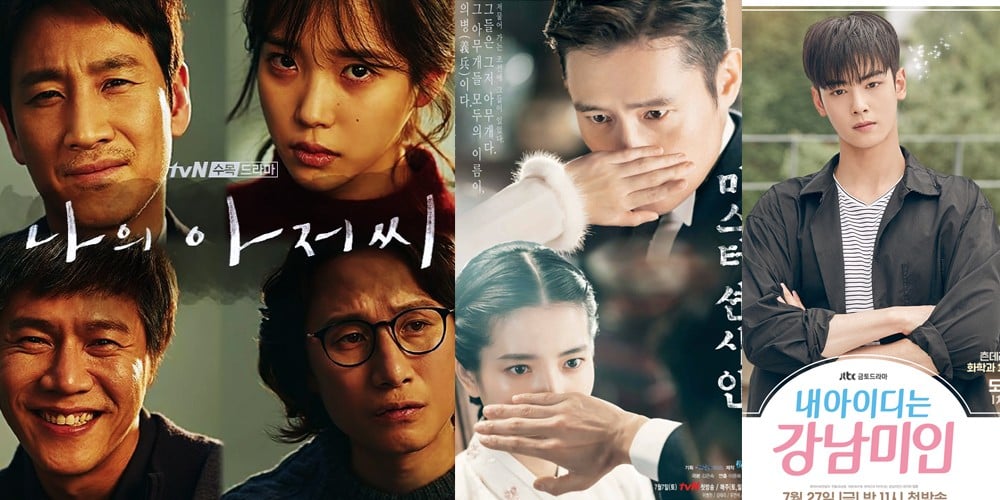 Various drama insiders including producers, production company representatives, promotion companies, and more voted on the best drama, best drama actor, best drama actress, best rookies, and more from the past year.
The best drama of 2018 according to drama insiders was tvN's 'My Mister'. The drama received positive feedback from many viewers who found healing and moving storyline, "leaving a strong message".

In 2nd place came tvN's 'Mister Sunshine', while in 3rd place came currently airing JTBC drama 'Sky Castle', which has only aired 6 episodes.
For best drama actor and drama actress, 'Mister Sunshine' stars Lee Byung Hun and Kim Tae Ri each took up 1st place, as insiders commented, "[Lee Byung Hun] is a national treasure as an actor. Despite being his first drama after a long time away, he showed his unchallenged presence." Regarding rising actress Kim Tae Ri, insiders said, "An actress to follow in the footsteps of Lee Young Ae in terms of an elegant, but powerful and respectful image."
2nd place for best actor of 2018 went to Park Seo Joon of 'What's Wrong With Secretary Kim?', with Kim Nam Joo of 'Misty' taking 2nd in best actress.
ASTRO's Cha Eun Woo was chosen as the best rookie of 2018 by a large majority among drama insiders, for his breakthrough role in JTBC's 'My ID Is Gangnam Beauty'. In 2nd place came 'My Mister's Jang Ki Yong, EXO's D.O. of '100 Days My Prince', and more.

What were your favorite dramas of 2018?