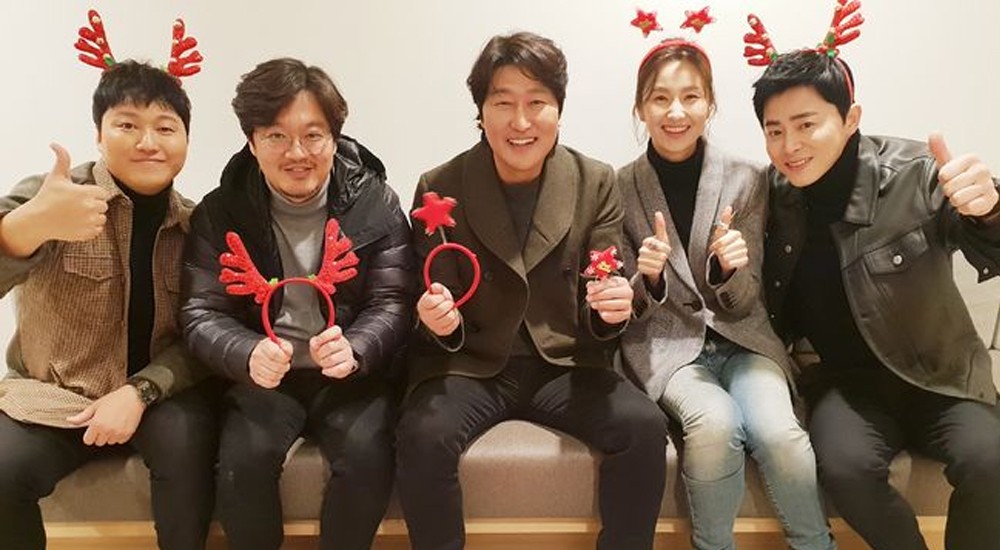 New crime film 'The Drug King' has officially been seen by over 1 million people!

On December 23 at 8 AM KST, it was confirmed that 1,002,752 people have headed to theaters to see the movie. The film's cast - actors Song Kang Ho, Jo Jung Suk, Kim Dae Myung, and Kim So Jin - joined director Woo Min Ho for a special commemorative photo to personally thank fans. Actress Bae Doo Na, who also appears in the film, was unable to attend due to scheduled promotions in France.
In the image, they all sport festive holiday headbands while sitting in front of a cake that reads: "On Christmas, 'The Drug King'," an invitation to all who have yet to see the film to head to theaters and watch for themselves during the holiday break.


Meanwhile, 'The Drug King' follows the story of a narcotics dealer who becomes an infamous drug lord over the retro backdrop of the 1970s. It was officially released on December 19.
Check out the group image below!