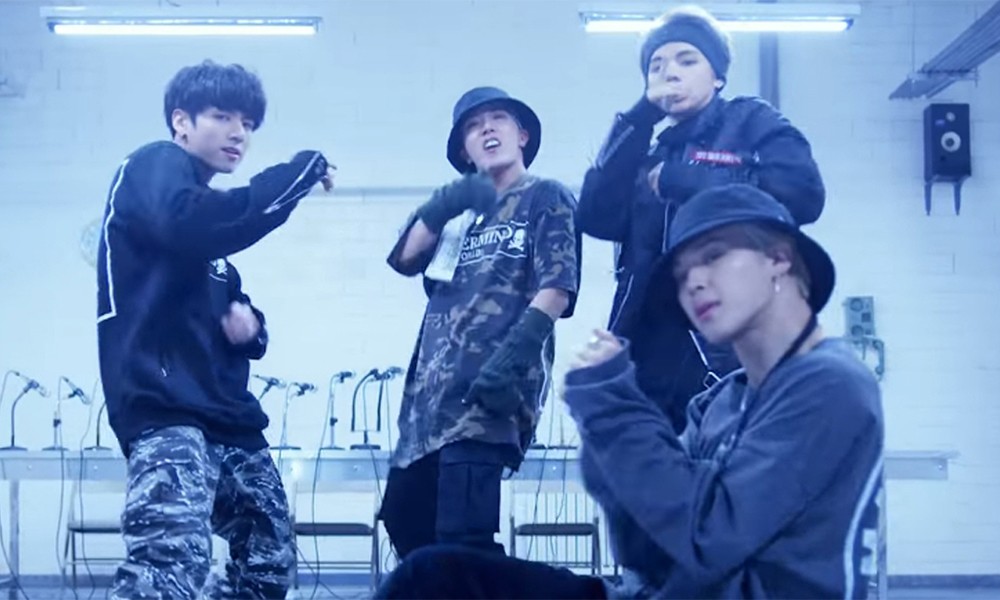 Another BTS music video has surpassed 400 million views on YouTube this week!

According to the group's agency Big Hit Entertainment, the video for "Mic Drop (Steve Aoki Remix)," which was originally released in November 2017, reached 400 million views on December 23 at 11:09 AM KST.
"Mic Drop (Steve Aoki Remix)" is the fifth BTS music video to reach this number, following "DNA," "Fire," "Dope," and "Fake Love."
The single, which is a remix of a song appearing on the September 2017 album 'Love Yourself: Her' was a collaboration with celebrity DJ Steve Aoki, and was able to make it all the way to the 28th position on Billboard's 'Hot 100' singles chart.

Meanwhile, BTS singles "Blood, Sweat, & Tears," "Save Me," and "IDOL" are currently at 300 million views, "Not Today," "Boy In Luv" and "Spring Day" are at 200 million views, and "Danger," "I Need U," "Just One Day," and "War of Hormone" are all at 100 million.
Congratulations to the group on another YouTube achievement!