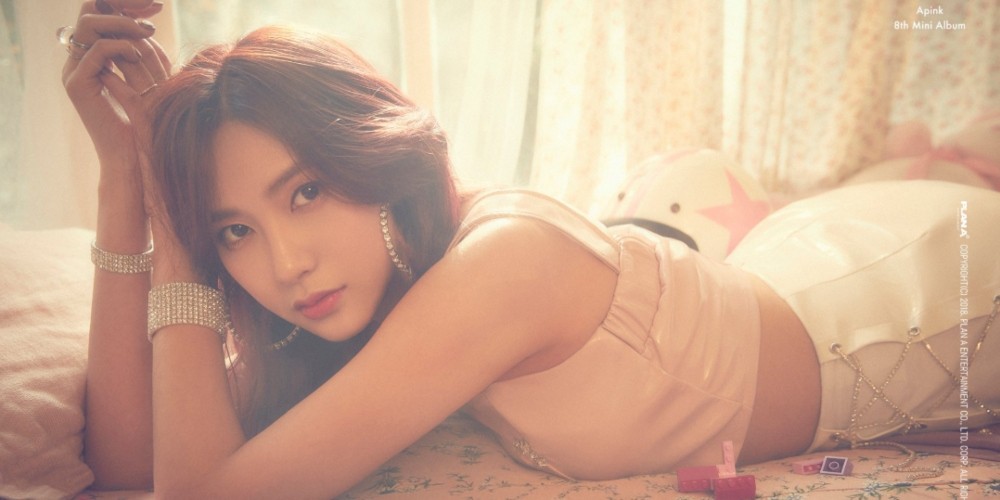 A Pink is continuing the tease with individual photos.
The girl group is releasing the 8th mini album 'Percent.' Hayoung is the first member to greet fans with her individual cuts for the new release. The festive, mature concept in pink continues in her gorgeous photos. Check them out below.
'Percent' will be out on January 7.