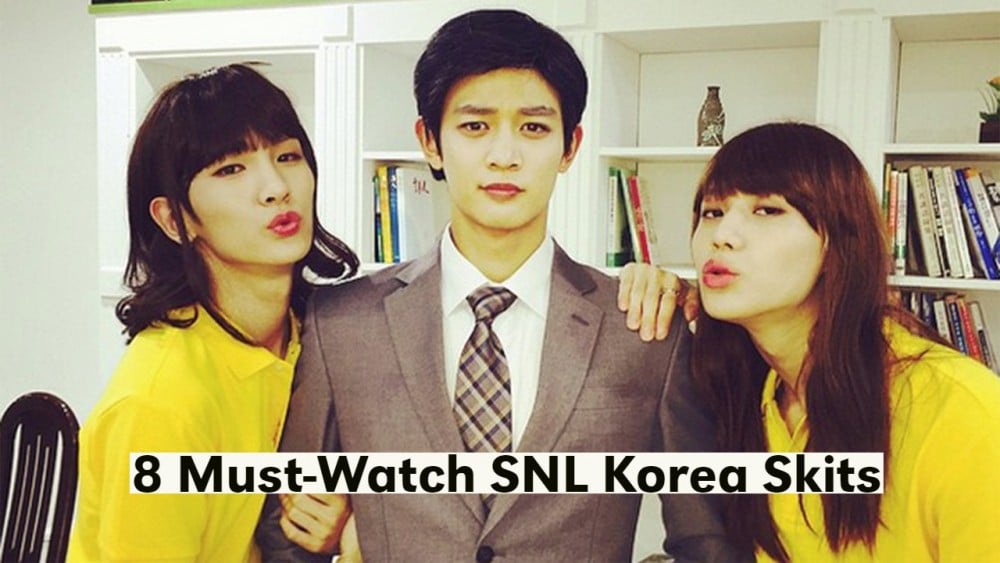 'Saturday Night Live' isn't just a hilarious sketch comedy show in the United States! 'SNL Korea' takes some of the most popular idols around as guest stars and creates hilarious one-of-a-kind humor for viewers to enjoy. From the iconic moments to the ridiculous ones, there's been no shortage of gut-busting sketches that went viral after they aired on television! Here are some of the most iconic SNL Korea skits to date:
My name is...
MINHO! This is probably the most iconic SNL Korea skit to date. Dubbed "The Ill Brothers," this skit involves all the members of SHINee, but Minho takes the cake for iconic humor. It's rare to find a K-Pop fan who hasn't seen this skit. Using SHINee's most famous lyrics, this is a hilariously tear-inducing sketch and the hilarious introduction from all the members is nothing short of unforgettable.
Heechul's Boyfriend Skit
Heechul and innocent are the furthest things from each other, but he does such a hilarious job being the 'innocent boyfriend' archetype for this skit. This is a funny one for those who find toilet humor and dirty jokes hilarious.
Tiffany the American Girlfriend
Tiffany plays the hilarious classic American 'bimbo'. With trendy Western clothes, a perfect valley girl accent, and tons of cheesy American stereotypes, she does a hilarious job embodying the joke around the "American Girlfriend" archetype. When dinner party rolls around, she totally and completely uses the wrong honorifics around her 'boyfriend's' parents before throwing a huge party at their house! We won't spoil the ending for you, but definitely watch this skit for laughs.
MBLAQ on the Block
MBLAQ's iconic "Step by Step" skit takes influence from the late 80s, early 90s super boy band New Kids on the Block. NKOTB played a huge role in boy bands in pop music and their influence extended globally. They spoofed the group so well, from the dancing to the outfits down to the little-nuanced movements, that it's IMPOSSIBLE not to die cackling from this one. Even if you're a relatively new fan who doesn't know MBLAQ well, you'll find that they're Grade A jokers who have no problem with being self-deprecating.
Tom Hiddleston
Not only is Jay Park in this hilarious skit as a little kid but so is Tom Hiddleston! He was in Korea promoting the Avengers franchise and made an appearance on SNL Korea. This is one of the most iconic cross-overs we've seen in a while.
We Got Married?
Jay Park's begrudging "We Got Married" SNL Korea parody is also hilarious. Not only is he paired with a sunbae who debuted a year before he was born, but he is so turned off by her in the skit that you start to actually almost feel bad for him if it weren't for the fact that you're dying from his pseudo-pain. Our favorite scene is when they're taking their incredibly awkward wedding photos and he is cringing the entire time. Meme-worthy.
Plastic Face
Brown Eyed Girls received a ton of criticism around plastic surgery and this skit served as a way to put a light-hearted end to all the drama. Not only is it a must-watch, but it's also so worth the music video that uses Lady Gaga's "Bad Romance" as the instrumental. The ultimate confident clap back to those who criticize their appearances!
Dr. Really Strange
This doesn't feature an idol but this skit is too hilarious not to include!
What are your favorite SNL Korea skits? Share with the AKP community below and spread the laughter!