A fan has bid a large sum of money for Kim Chung Ha's items.
On December 24th, 'Hello Counselor' held a fundraising auction to help the needy during Christmas season. For this auction-based bazaar, many celebrities including HAON, Austin Kang, and Park Ji Sun participated in the meaningful event.

While some brought out their collectible dioramas, jumpers, or a signed soccer ball, Kim Chung Ha presented a package of her personal shoes, long padding, hat, limited edition t-shirt, and a signed IOI album. For these items, three fans competed against each other. During the bidding, the amount went up to as high as 640 thousand KRW (~569 USD)!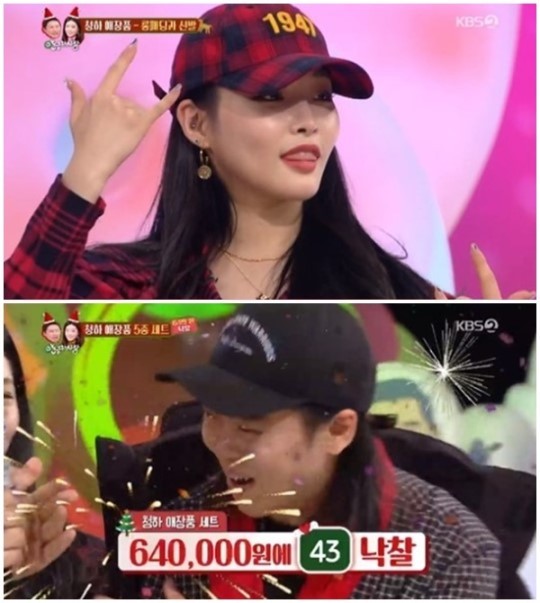 While not one out of the three fans backed down, the show producers had no choice but to have them do a singing and dance battle. The last one standing received Kim Chung Ha's praise, and the fan was finally able to buy the items for the amount decided.
Lucky fan! How much would you be willing to pay for your bias's goods in public?