The November 5 episode of the Celevtv entertainment program "Girl's Entertainment news" revealed the rankings of the "Idols who look the best in person."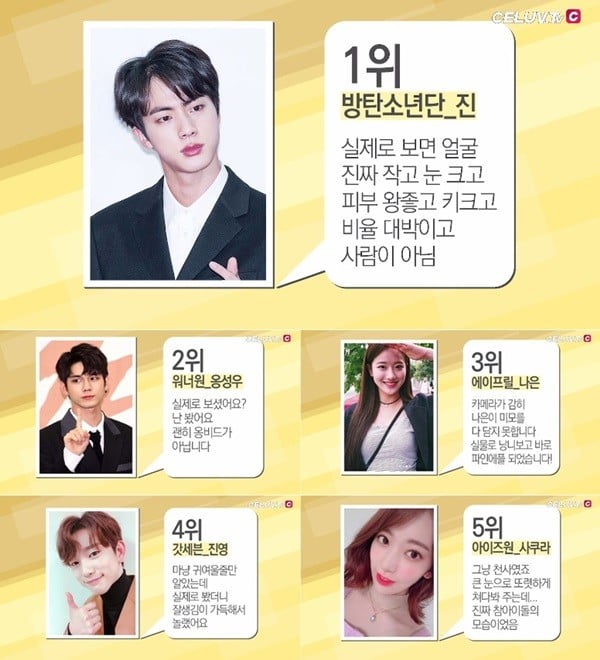 The results of the poll show that BTS' Jin ranked in first place, Wanna One's Ong Seong wu came in 2nd place, April's Naeun in third place, GOT7's Jinyoung in fourth place, and IZ*ONE's Miyawaki Sakura took fifth place.
People that saw BTS' Jin in person, praised his beauty by saying, "If you meet him in person, he has a small face with big eyes and amazing skin. He's tall with awesome body proportions and he's so pretty that he doesn't seem human."