Recently, Wanna One fans spotted one staff member posting the following, below: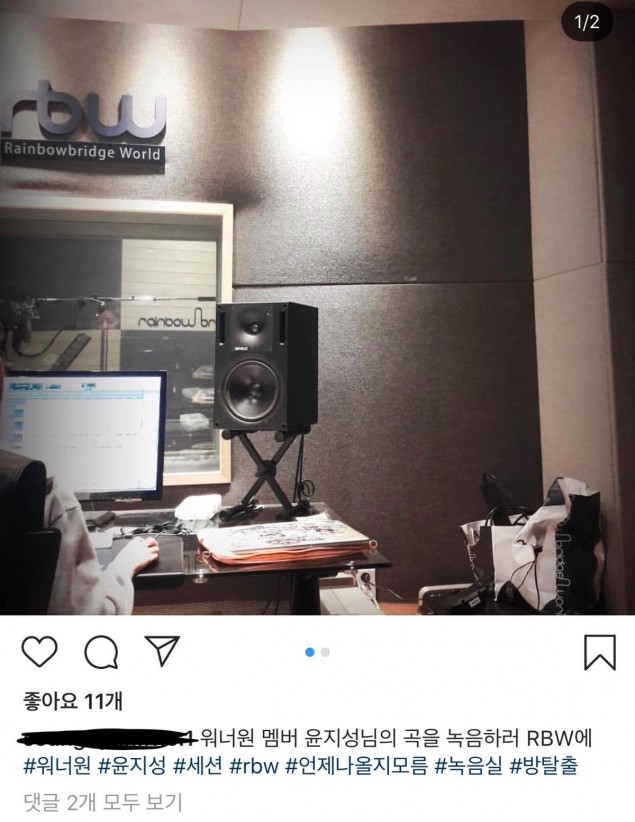 The caption reads, "We are at RBW to record Wanna One member Yoon Ji Sung-nim's song. #Wanna One #Yoon Ji Sung #Session #rbw #No release date confirmed #Escape Room." The photo seems to be of Yoon Ji Sung inside the recording room, with a producer overseeing his recording process. 
Netizens aren't responding well to the prospect of Yoon Ji Sung recording a possible solo song, although nothing has been confirmed yet and the post above remains cryptic, giving away very little detail. However, due to wording used such as "Yoon Ji Sung-nim's song" and "No release date confirmed", netizens seemingly can't help but suspect that the clues may point to a solo. 
Some commented, "Solo is better if you think about him no longer being a burden to the other members... but please practice before you release", "Yes, whatever it is you're doing, please just do it alone, don't involve others", "I thought you'd be off to the army as soon as Wanna One disbands, but you're going solo?", "Is it that he's moving along fast even though Wanna One hasn't disbanded yet? Or is it that everyone else is moving along like this too, but he's just showing it off more", "Shouldn't you be focussed on recording for Wanna One's comeback", etc.
Currently, the original SNS post has been deleted. What do you think the post could mean?