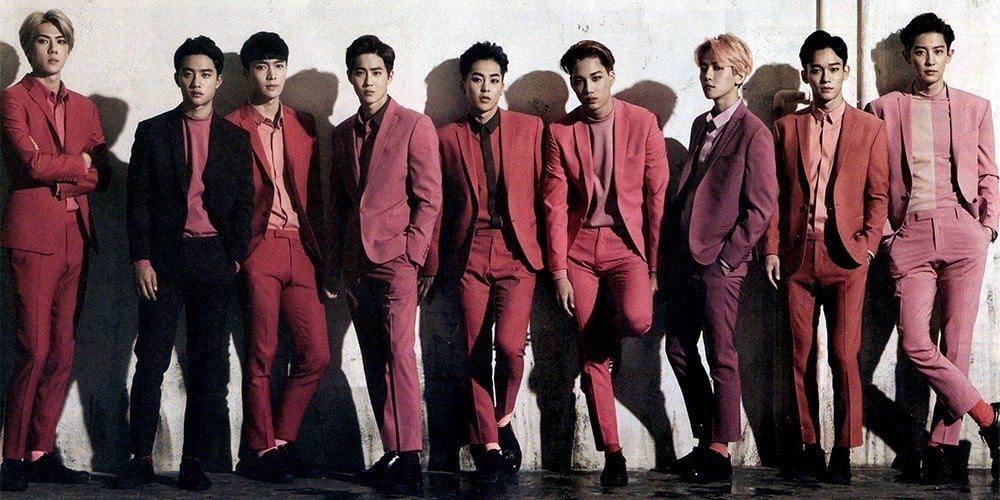 Today, Hanteo released a Lengthy statement via their twitter account
안녕하세요, 한터차트입니다.
오랜만에 인사 드려서, 죄송합니다. pic.twitter.com/iSe9xdh6zc

— 한터차트 (@hanteo_official) October 18, 2018
"To start, we would like to apologize to our international customers for what happened on 17/8 (2017) today. Our official apology was delayed because we were troubled over how to express our apologies. (...)".
It addresses that a former employee manipulated EXO's chinese album sales to count less, this angered fan's who didn't think the apology was good enough. Fan's also pointed out that it shouldn't have taken Hanteo Chart 14 months to apologize.

Hanteo were supposed to count EXO's chinese album sales last year but they didn't and they never gave a full reason of their sudden change of criteria and today they give a sort of explanation with no actual apology. It's been 14 months lol

— 이터널보이 (@_b_bh0506) October 18, 2018
Hanteo is so funny tbh. So you gonna act like you apologize after more then a year for your bs just bcs EXO is coming back and they're more powerful than ever and EXO-L are about to destroy the world. So they wanna kiss a**es. You should've just sit and eat your meal back then.

— PixieLoey✨ DON'T MESS UP MY TEMPO (@ElementalEXO) October 18, 2018
Hahahahahaha... I can't stop laughing.. Hanteo apologizing to Cexol after 1 year just when EXO is making comeback. That too in mandarin. Cexol is too powerful. Whoa.

— Madzyeol | Tempo | #NAMANANA (@FlowerPrince_CY) October 18, 2018
the statement goes on to address that,Hanteo does not favor any shops/artists and treats them all equally. The incident occurred due to a mistake by an employee. All purchases made thru lawful platforms will be reflected on Hanteo. Hanteo will continue to work hard to be a fair and trustworthy platform. @qtpiebyunbaek
What are your thoughts?